"How do I get iCloud to stop asking for my password? It's quite annoying indeed. The pop-up just keeps prompting now and then. How do I solve this iCloud problem on iPhone? Any idea will be much appreciated."
- Posted on Apple Communities
The iCloud issue above is not a rare case. I received quite a few mails from readers complaining about this problem, which may occur to most models of iPhone/iPad including iPhone 7/7 Plus. As for some people, this problem can be solved as easily and simply as tapping "Cancel" option. However, it comes to making a nuisance when you're calling someone, enjoying music or savoring videos. So, here is my advice. Why not stop iCloud from asking you to repeatedly sign in once and for all? Don't tell me that you have no idea after you finish reading all the methods below.
Reasons: Why iCloud Keeps Asking You to Log in?
After reading a variety of information and discussing on forums, there are two major causes that should be responsible for such an iCloud issue.
Software Update. Though iOS update is supposed to fix previous bugs and bring improvements, it sometimes goes the other way around. Therefore, you might have to wait until it's solved on the upcoming version, or try the means below.

Restoration. When trouble comes, people might choose to reset iPhone/iPad and then restore data from iTunes or iCloud (opens new window), which is a fair resort. However, since resetting to factory settings will erase previous settings on iDevice. That's might be the reason why the sign-in request is bothering you.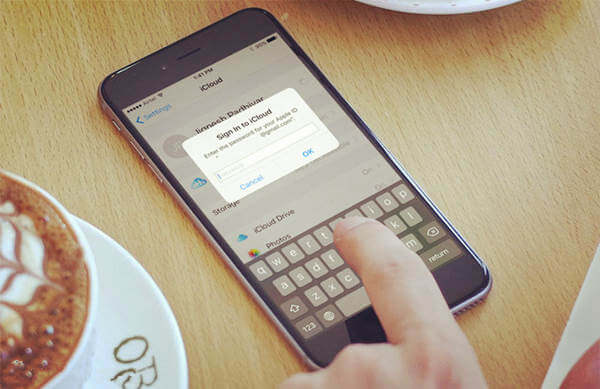 Workaround 1: Enter Your Password as Prompted
Certainly, if it's not a nuisance for you, you can simply enter your password on the pop-up request and log in your account every time if required. What's more, the request might stop from popping up after doing it a couple of times.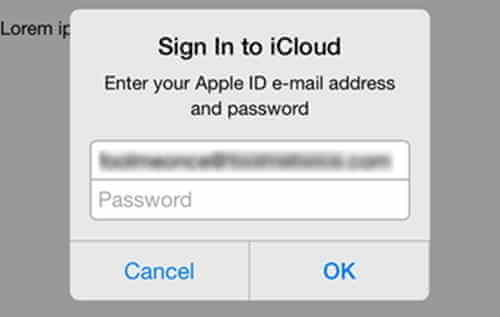 Workaround 2: Re-sign in iCloud Account
Also, if it's caused due to the reason that the device cannot march the settings of your Apple ID, you might have to sign in your account again.
Step 1. Go to "Settings" > "iCloud".
Step 2. Scroll down to bottom and tap "Sign Out".
Step 3. Confirm to "Sign Out" and enter password in the window.
Step 4. Tap "Turn Off" to log out your account.
Step 5. Now, tap "iCloud" and enter Apple ID to sign in.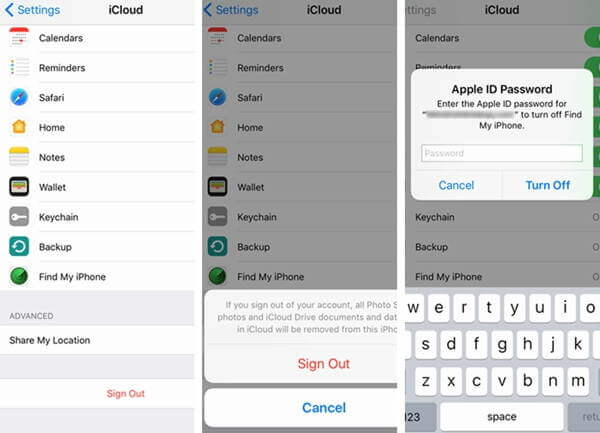 Workaround 3: Toggle off and on iCloud Preferences
I've seen a method on another forum; that is to say, disable and then enable iCloud preferences again. Incredible as it might seem, it's worth trying.
Step 1. Open "Settings" and tap on "iCloud".
Step 2. Scroll down and toggle off items that have been activated.
Step 3. Select "Delete from My iPhone".
Step 4. Restart your iPhone/iPad.
Step 5. Toggle on those items after a while.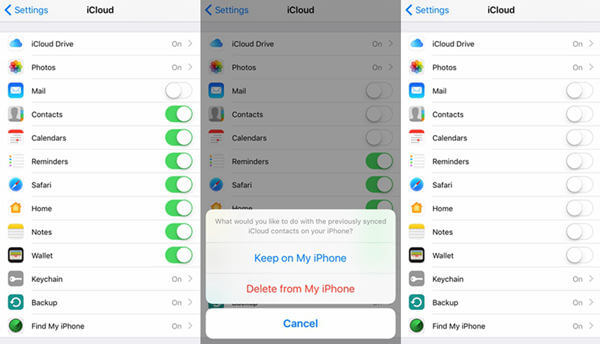 Workaround 4: Reset Network Settings
Another possibility is that your device fails to send or update your account information to iCloud service. The potential culprit is network connection. Please check out the router and whether you can use other apps over Wi-Fi. If not, use mobile internet instead. However, if the problem persists, try this way.
Step 1. Launch "Settings" app.
Step 2. Tap "General" option.
Step 3. Down the bottom, select "Reset".
Step 4. Choose "Reset Network Settings".
Note that this will only wipe out nothing but network settings, so be reassuring.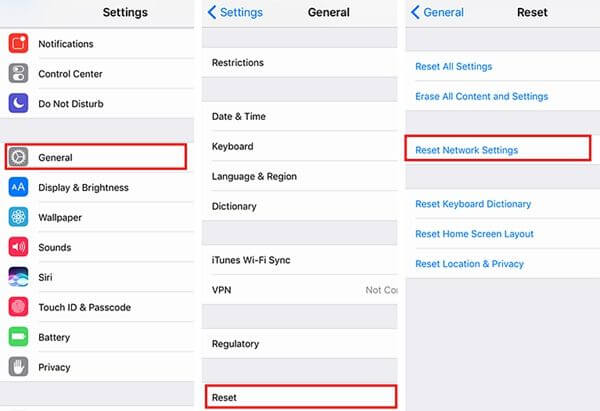 Congratulations on getting rid of this annoying request. If you have a better idea, please do leave your method(s) below. However, if you're interested in how to view iCloud backup on computer (opens new window), do take a look.