KeepVid was a very prevalent free video download site that allowed users to online download YouTube videos, Facebook videos, Vimeo video and so on. However, this site no longer allows downloads. KeepVid is dead! Instead, it's now an educational site, displaying tips for video download solutions. People who are used to downloading a video from YouTube with the KeepVid site have to try another internet video downloader when they want to watch videos without an internet connection.
VidPaw Video Downloader Online is tested to be the best KeepVid alternative to free download video from YouTube, Facebook, Instagram, Vimeo and so on. It provides users to download videos via the correct and legal way. Below I'll show you the reasons why I'd like to recommend this free video download site for you.
Recommended:
VidPaw: Free YouTube Video Downloader (opens new window)
How to Convert Video to 4K Ultra HD on Windows & Mac (opens new window)
# Spotlight of the VidPaw Video Downloader Online
It's available for both computer and smartphone. That's to say, people can use it as a YouTube video downloader for Android or PC.

Download video and audio from YouTube, Facebook, Vimeo and so on. You can not only download the video but also audio and subtitle from the video. For example, you can easily download YouTube videos MP3 only. But you should notice that not all of the videos are available to extract the audio. To see whether you can download audio from YouTube or other video platforms, you can head to VidPaw page and paste the link of your video to have a check. There should be three options for those items: Video Download, Video-only, Audio Download. Then you can choose to download audio-only or video only.

Download video and audio from YouTube ot other platforms

Download video only without audio

Download the audio only without the video
Effectively online download entire playlist videos. You're allowed to download YouTube playlist in a simply click with the VidPaw video downloader.

It supports thousands of videos website to online free download video, subtitle, playlist, audio and so on. And you can see the full list here (some of the sites may not be enabled yet, but they'll be in no time).

It supports many different formats for the videos you download.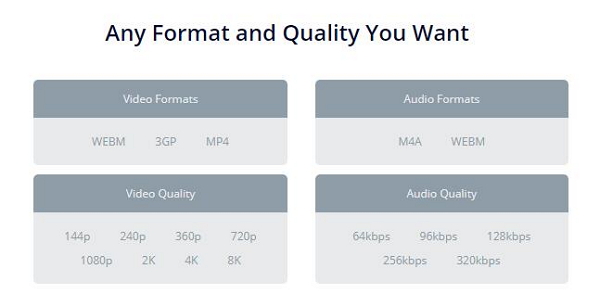 # Guide to Download Videos from Youtube, Facebook, Vimeo, Instagram and More
The steps to online download YouTube, Facebook, Instagram, etc. cannot be easier. Below you can have a quick look at the guide, though you're able to make the job done without any tutorial.
Step 1: Copy the link of a video you want to download and paste it to the box from VidPaw. Then click on the "Start" button to continue.

Tips: You can also quickly head to this page to download YouTube video by simply adding "paw" behind the word "youtube" in the link address as the image shows. For example, pick up the YouTube url from FonePaw channel: "https://www.youtube.com/watch?v=niZucGFnLcY" and change it to "https://www.youtubepaw.com/watch?v=niZucGFnLcY"

Step 2: Select the desired output format as well as the quality. For example, you can choose the 720p for the video quality to download for a good watching experience.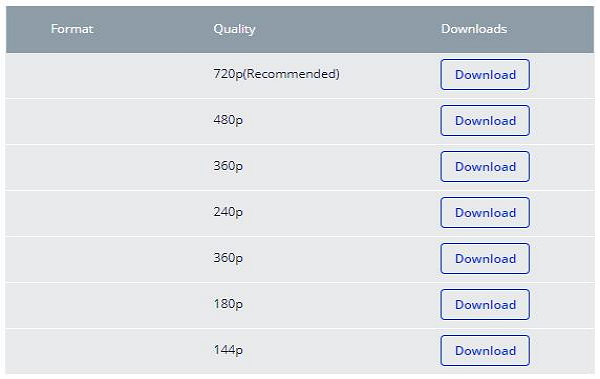 Step 3: Click the "Download" button to begin downloading the video and keep it to your computer or smartphone.
The job is done! Now, you can enjoy your videos offline. This VidPaw downloader is the best KeepVid or YouTube Downloader HD alternative for most of the users! If you need to download an MP4 video from YouTube, for example, just simply head to the VidPaw site to have a try.