Sticky Notes is a note-taking program on Windows 10. You can type your to-do list or inspiration on it so that it will remind you what you are going to do. You can check your notes on the desktop but it will not be saved as an independent file.
However, some users said that after Windows 10' s update, the sticky notes are gone or half of the sticky notes are missing for no reason.
You may wonder: where did my sticky notes go? Here are five methods to help you restore missing or deleted sticky notes on Windows 10.
Sign in to a right account on Sticky Notes
Sometimes sticky notes are missing on Windows 10 is due to an incorrect account. In this situation, sign in to your Sticky Notes with the right Microsoft account. And the notes syncing to that account will appear.
Open your list of notes, click"Settings" >"Sign in". If you are signing into a wrong account, sign out and sign in again with the account you used previously.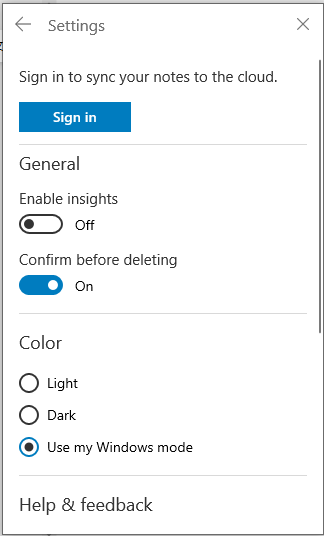 Find notes list
When you open Sticky Notes and find there is only one note instead of a list of notes, it is because the app is closed while a single note remains open. You will see the notes list when the app is opened again.
To make the notes list shows up again, click the ellipsis icon on the upper-right of the single note>" Notes list" then search for your notes.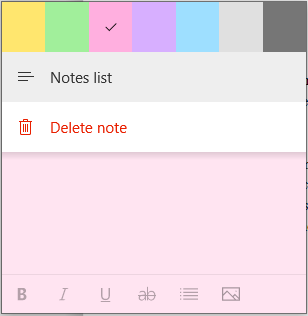 Recover sticky notes from All notes
Besides, if you accidentally close the notes, accessing "All notes" from the taskbar is also a way to retrieve sticky notes.
Open Sticky Notes> right-click the icon on the taskbar > click"All notes". Double-click the notes and they will appear as regular notes again.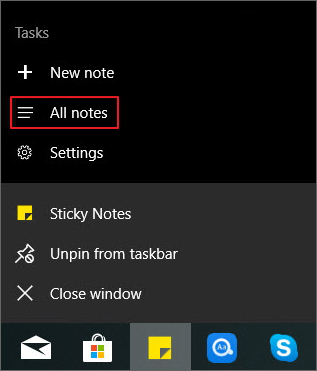 Restore sticky notes with SNT file
You may be anxious when they accidentally deleted sticky notes on Windows 10 and not sure whether the notes can be retrieved. Don't worry, the app data is still there. You can recover deleted sticky notes from the StickyNotes.snt file.
Go to "C:\Users\username\AppData\Roaming\Microsoft\StickyNotes" then right-click the "StickyNotes.snt file".
Select "Restore Previous Versions". Your current notes will be replaced.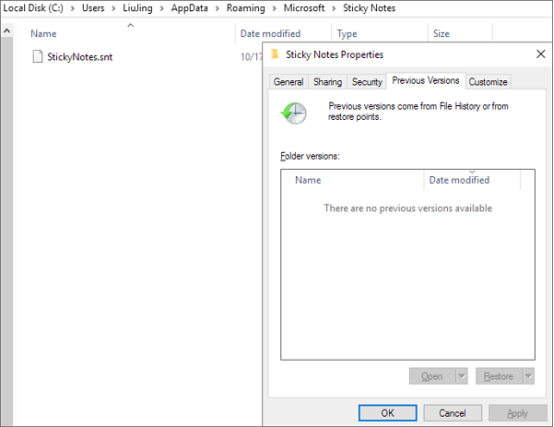 Note: To recover deleted notes from previous versions, you should launch the file backup on your computer at first. If you cannot find any data on previous versions, try the next method.
Recover deleted sticky notes
If your notes are deleted and cannot find SNT files on the computer, there is a useful tool to help you: FonePaw Data Recovery. (opens new window)It can restore the deleted SNT file, with which you can restore the missing notes.
It is so versatile that it not only recover SNT files but also images, audios, videos, contacts and documents on your computer. What's more, it recovers lost files from hard drive, partition, memory card, flash drive, and crashed PC. Let's see how to do:
Step 1 Download, install and launch FonePaw Data Recovery first.
Free Download Buy with 20% off Free Download Buy with 20% off
Step 2 To recover SNT files, check"Documents" and"Local Disk(C:)", then click"Scan".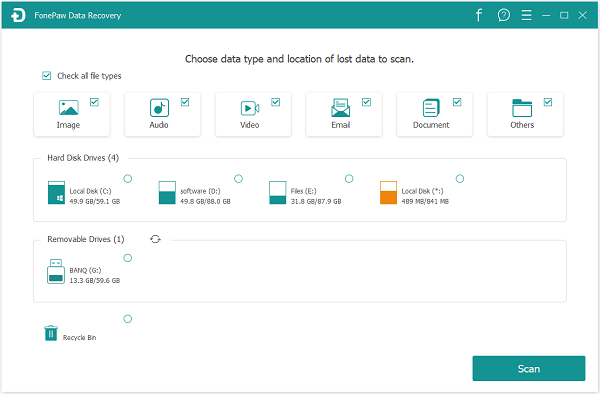 Note: Try a deep scan if you cannot find the files you need.
Step 3 Select the SNT files and click "Recover".
When the SNT files are recovered, right-click the file and select "Restore Previous Versions" to recover the notes as the fourth method said.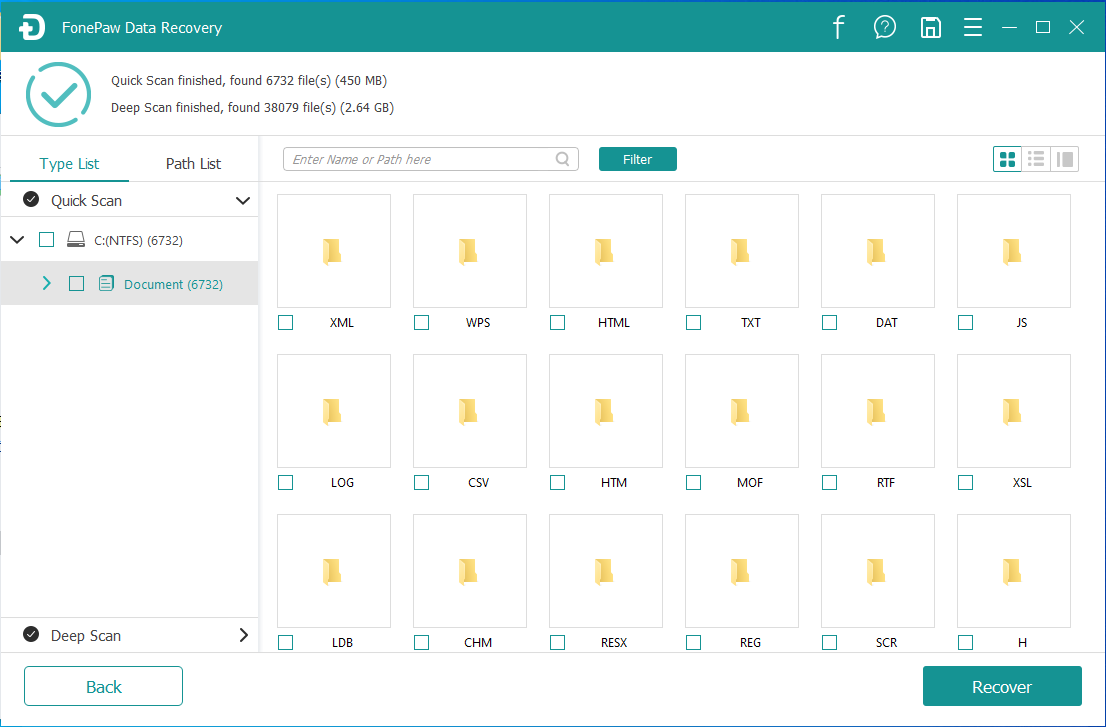 All in all, it's easy to get missing sticky notes back on Windows. With the help of FonePaw Data Recovery, it's even possible to restore the deleted SNT file in one click.