We often connect various portable devices like Android computers, flash drivers and other peripherals to our Windows computer for file transfer, data recovery, data backup and data management. Most of these devices use USB. However, sometimes there can be issues with the USB port, leading it fails to work on your Windows. Today, we will show you what to do if USB port cannot work on Win 10.
Solution 1: Fix Power Supply Issue
Step 1. Unplug the power supply and charger plug from your computer.
Step 2. Shut down your computer and then restart it.
Step 3. Connect your USB device to the computer again.
Step 4. Plug the power supply.
Solution 2: Fix Power Management Issue
Issues of the Power Management can also lead to the USB problems. To save power, your Windows computer is set to shut down your USB controller by default. However, sometimes it fails to power it back up. So you can prevent your Windows computer from "managing" power to your USB controller or the devices. You can follow steps below.
Step 1. Open Device Manager.
Step 2. Click and expand "Universal Serial Bus Controllers Branch".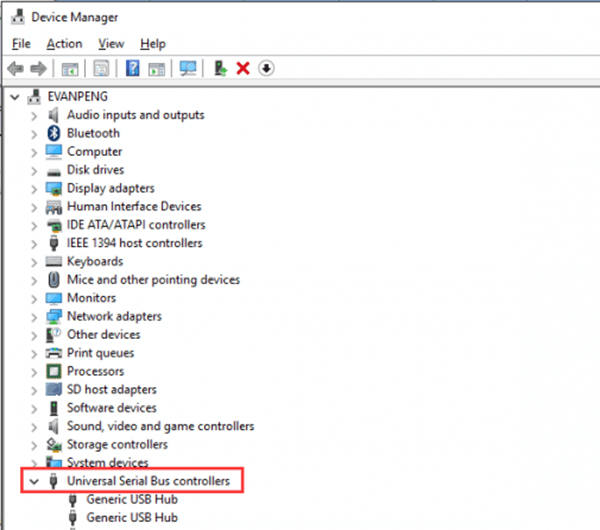 Step 3. Double click "USB Root Hub". Next, go to "Power Management". If there are more than one USB Root Hub devices, you need to repeat steps we mentioned for each one of them.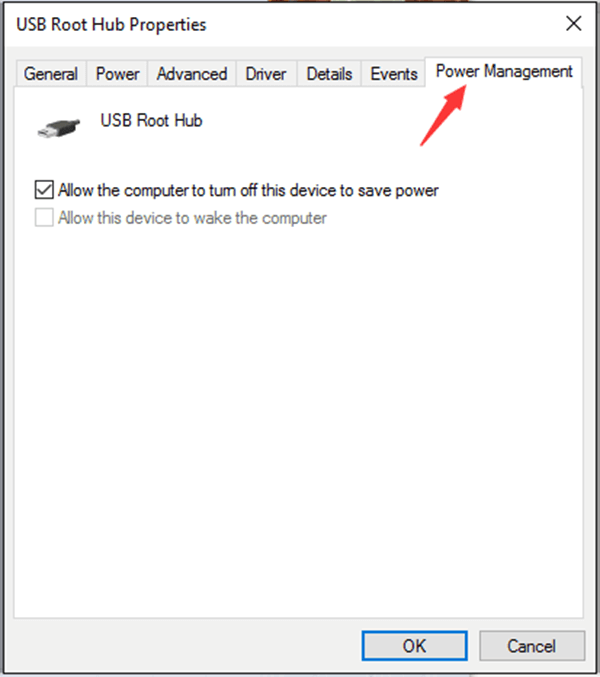 Step 4. If the option "Allow the computer to turn off this device to save power" is already ticked, turn it off and then click "OK".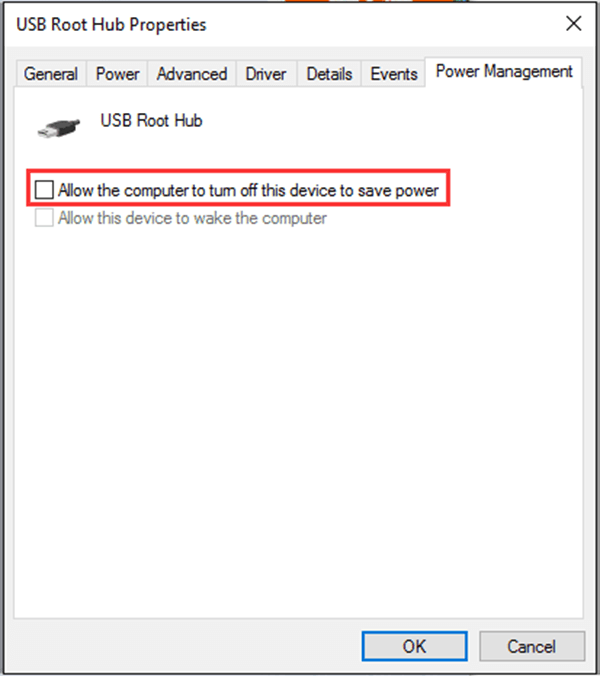 Solution 3: Resolve Problematic Driver
The USB PORT CANNOT WORK issue can be caused by a problematic driver. Drivers may not be updated to work with Windows 10. In such case, you are required to update the drivers.
Step 1. In Device Manager, expand Other device and Universal Serial Bus controllers.
Step 2. If you see drivers with yellow mark under these two categories, you need to update the drivers. Then you need to update the drivers manually.
That's all about what to of if USB port cannot work on Windows 10. I hope that there is at least one solution can help you. After that, you can connect your portable device to your Windows 10 computer, enable USB debugging (opens new window)/trust the computer and then manage your Android data/iOS files.