Apple's iPad is used by many people as a laptop alternative. However, one problem that iPad owners often get hit with is connecting USB devices to their iPad. iPads released before late 2018 don't have a USB port and if you want to connect a USB flash drive to your iPad, you'll need to look for the right USB accessories.
This post teaches you 2 methods to connect USB devices to different iPads, including iPad Pro, iPad Air, iPad Mini, iPad 2/3/4, read on to find the workable one for your device.
If you don't have proper USB accessories that can be connected to your iPad right now while there are files needed to be transferred from a USB drive to iPad, you can use DoTrans (opens new window)to transfer photos, videos, etc. from USB to iPad.
Does iPad Have USB Ports?
Two models of iPad Pro in 2018 and 2019 - 12.9-inch iPad Pro and 11-inch iPad Pro, came with a USB-C port, which means you are able to plug a USB drive, SD cards, and external disk drive directly into your iPad. With the new iPad operating system iPadOS, you can see an improved Files app that can help you manage files on iPad. When you connect a flash drive to your iPad, the Files app will read files from your flash drive. It also supports transferring files between your iPad and USB flash drive.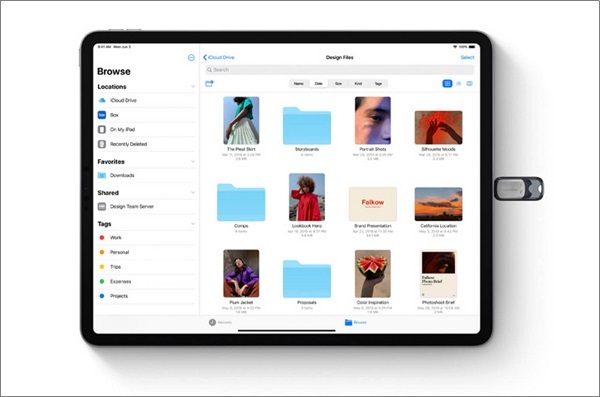 If your iPad is any model of iPad mini/Air, iPad Pro released before 2018 like 10.5-inch iPad Pro that is equipped with lightning connector, you'll not be able to plug a USB drive directly into your iPad since these iPad models don't have a USB port.
To connect USB devices to your iPad, you need an Apple's Lightning to USB Camera Adapter or third-party adapters. Note that iPad Air and iPad mini in 2019 comes with a Lightning-to-USB cable, so you don't need to buy another one.
Plug USB into iPad
If you have an iPad Pro with a USB-C connector, that is Pad Pro 11-inch and iPad Pro 12.9-inch (3rd Generation), you just need to buy a suitable USB drive and plug it into your iPad directly. The USB drive must be USB-C accessories and compatible with iPad Pro. What's more, make sure that you have updated the operating system to the latest iPadOS.
If you have an old USB drive, such as Type-A flash drive, you will need an adapter to connect the USB device to iPad Pro with USB-C connector.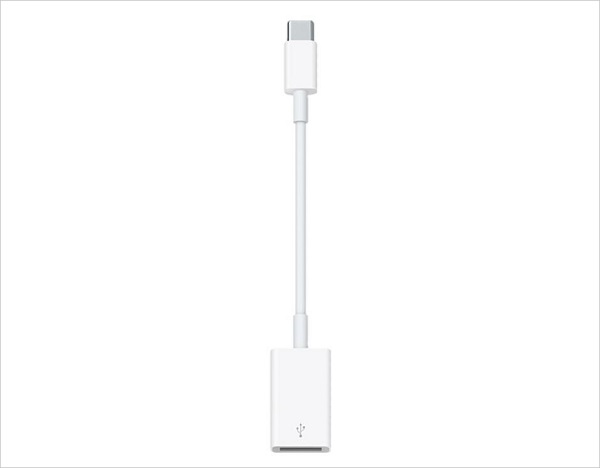 You can pay $19 for Apple's USB-C to USB adapter. Just simply plug your USB drive into this adapter and then connect the USB-C end of the adapter to your iPad's USB-C port. When it is connected, you can transfer files between two devices.
Connect USB Devices With iPads with Adapter
Most iPads are equipped with lightning connectors instead of USB-C ports, so if you want to connect USB to iPad Air, iPad mini without a USB port, an adapter is necessary. And Apple's Lightning to USB Camera Adapter is highly recommended here. You can also find a third-party adapter if it is better than the recommended one. Begin by checking whether the USB device is compatible with your iPad and the adapter.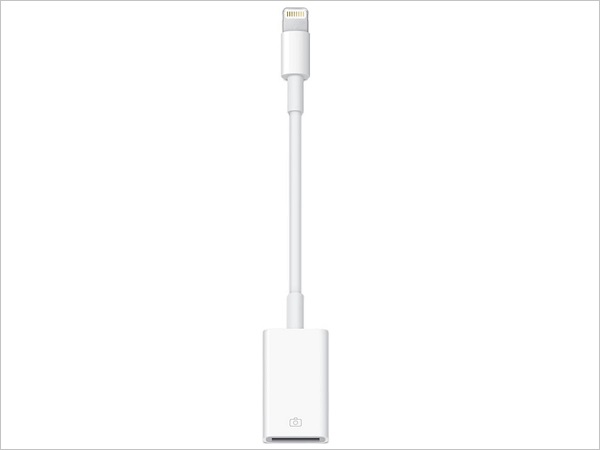 Step 1: After checking, insert the lightning end of the adapter into the lightning port at the bottom of your iPad.
Step 2: Connect the USB flash drive to the other end of the adapter.
Step 3: Once your USB device is connected, the Photos app on the iPad will automatically launch and read pictures and videos from your USB device. After that, you can browse photos, movies from the USB drive on the iPad.
Note: When using an adapter to connect a flash drive to iPad, you can't access other files like music and PDF on the flash drive.
Other Ways to Move Files between iPad and Flash Drives
If you want to transfer files between USB drive and iPad but your iPad doesn't have a USB-C port, then using a desktop files transfer tool is a good choice for you. Among many desktop transfer tools, FonePaw DoTrans (opens new window) is the good one that can help you efficiently transfer files from USB drive to your iPad or vice versa.
Compared with adapters, FonePaw DoTrans supports a wide range of data types. It can easily transfer pictures, videos, music, movies, files, etc from USB devices to iPad Pro/Air/mini, iPad or saving files from iPad to USB. What's more, it can move files among iPad, iPhone, and Android. The following steps will show you how to transfer files between iPad and flash drive with FonePaw DoTrans.
Step 1: Connect iPad and USB Drive to Computer
Click the download button to free download the program. After installation, run it on your computer and then connect your iPad and flash drive to your computer.
Free Download Buy with 20% off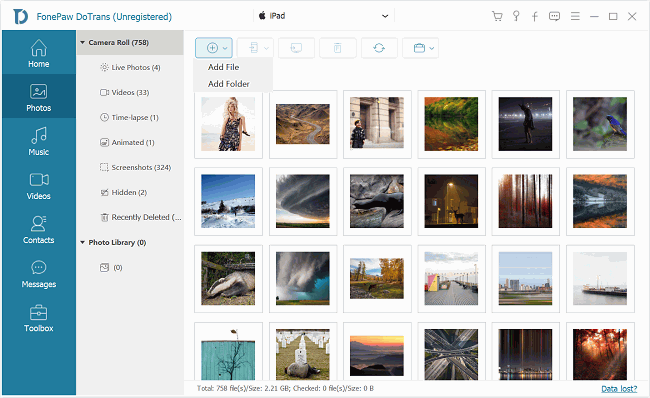 Step 2: Move Files Between iPad and USB Drive
To transfer files to iPad: click Add File(s) and then select files from your USB flash drive.

To copy iPad files to flash drive: click Export to PC and select USB drive as the destination folder of your iPad files.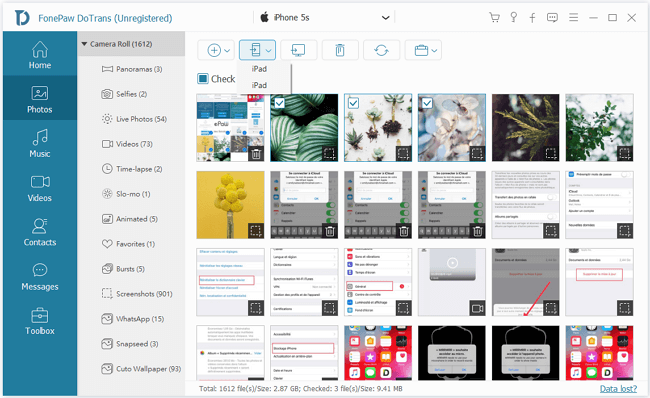 That's all about this post. And I hope the methods mentioned above can help you solve your problem. If you have any questions, leave your comments.