The new operating system comes with cool features. Somehow people got stuck with an activation error on iPhone after upgrading to iOS 13/iOS 12/iOS 11. That's weird but common when a new iOS is available. After iOS update or factory reset, iPhone activation error occurs with these cases.
iPhone becomes inactivated for no reason.

iPhone suddenly asks for activation but fails to do so.
Don't Miss Out:
Why did the issue happen? This activation problem might be due to a system glitch. Though some just need to reactivate the iPhone, others seem to hit a snag in the process. Here let's take a look at a few feasible ways.
Notes: Check Out Before Reading On
Before you're going any further, there are things you should probably check out in the first place.
Make sure that network condition is good. Whether you're connected to Wi-Fi or using cellular data, please ensure that it's workable.

Make a full backup for your iPhone (opens new window). In case of data loss, I'd recommend you to back up your iPhone via iTunes or iCloud at first before you drill down through the methods.
Method 1: Restart Your iPhone Several Times
Rebooting a troubled device is always a good trick worth trying at first. As reboot can shut down all programs running on iPhone and give the device a fresh restart. It really works on small problems like this case.
To reboot your iPhone. You can hold and press down "Power" and "Home" ("Volume Down" key on iPhone 7/7 Plus) buttons until the screen dims. Then, wait for a few minutes and power on your device. Now, please see whether the problem is resolved.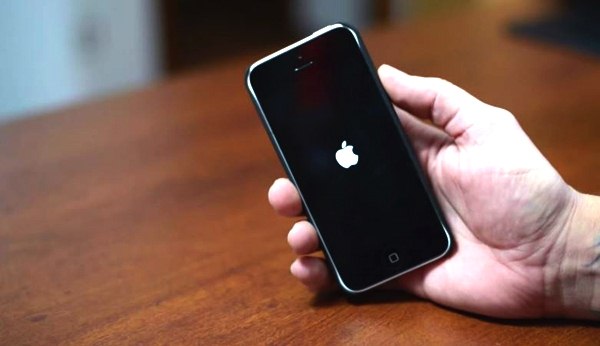 Method 2: Activate iPhone Through iTunes
Using iTunes to activate your iPhone is a more reliable method. If your device is not yet activated, you will get a prompt when connecting iPhone with iTunes, asking you to "Activate iPhone". Please select it and type in your Apple ID. Then, hit the "Continue" button to activate your iPhone.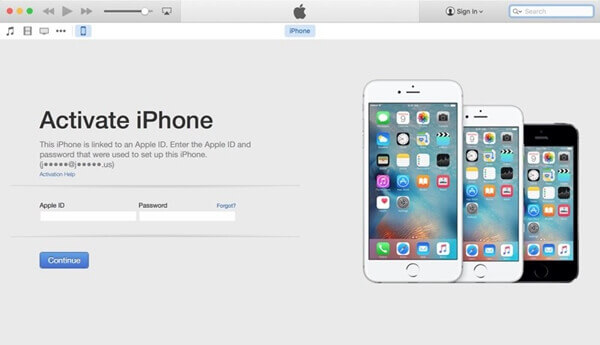 Method 3: Inactivate iPhone via iCloud
If re-activation keeps failing, you might perhaps need to inactivate your iPhone at first and then try again. To inactivate your iPhone, you can resort to iCloud. Please check it out.
Step 1. Open iCloud.com on your browser.
Step 2. Log in your Apple ID and trust the browser.
Step 3. Click on the "Find iPhone" option.
Step 4. Select "All Devices" in the middle of the page.
Step 5. Tap on the "X" button behind the name of your iPhone.
Step 6. Choose "Yes" to inactivate your iPhone.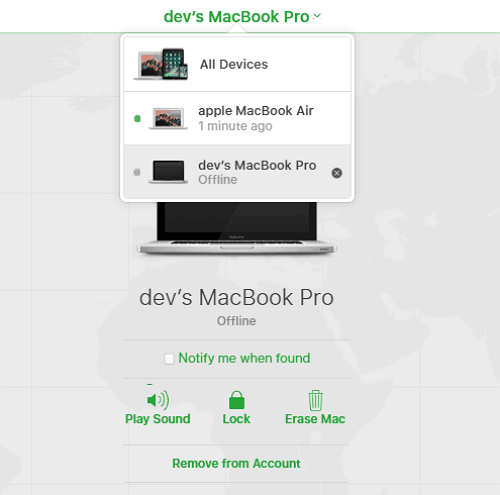 Method 4: Give it Another Shot After Factory Reset
If you still fail to re-activate your iPhone, you might need to consider resetting it to factory settings. Yep, this is the most common and effective approach to get rid of annoying iOS issues. Above all, please back up important contents on your iPhone before we kick in.
To reset the iPhone. Please launch the "Settings" app and swipe to the "General" option. Then, swipe down to the bottom and select "Reset" > "Erase All Content and Settings". It'll take quite long to complete the reset. Please make sure your iPhone is fully juiced up.
Hope the activation error is fixed after you try out those methods. However, if it still persists, I'm afraid you might have to contact Apple Support Agent for help.