When the SMS list is getting full, some people tend to get unimportant messages deleted on their Samsung Galaxy phone (at least they were insignificant at that moment). But when they need the information again, they will regret and manage to retrieve the deleted ones.
The good news is that they can be rescued back to the phone on Samsung phones such as Galaxy S9/S5/S4, Samsung Note Edge/Note 4 just like other Android phones. The SMS messages are stored in the phones' internal memory with a message folder, when you delete the message, the data linked to it is still in the database, which makes the retrieval possible. This post will show you how to retrieve your messages in three methods with their preconditions, check them out and find the best one for yourself.

Tip:
Before that, please make sure you stop using your phone for new data writing in or do not factory reset, format your phone.
Recover Lost or Deleted SMS Messages on Samsung Galaxy Phones
If you lost your SMS messages and you've never got them backed up before, basically, you can try using a professional data recovery tool or contacting your phone carrier. Some people may ask how about using a data recovery app on a Samsung phone. Well, it's not recommended because the new installation and usage of the app will have some new data written in, which may hurt the recovery chance.
# Best Way to Retrieve Lost SMS Messages (with a Computer)
Using professional data recovery software like FonePaw Android Data Recovery (opens new window) is more likely to retrieve your lost SMS messages. This program can be applied to many Samsung Galaxy models, like S9/S8/S8 Plus/S7/S7 Edge/S6/Note 5/Note Edge. To provide you with good experience, it has gained many advantages.
- Preview the deleted SMS messages
- Scan and find the SMS messages quickly and easily
before you recover them
filter or search items
- Support 2 scan modes
- Recover various types of deleted data
quick scan and deep scan
 i.e., photos, videos, WhatsApp, text messages, contacts, call logs
and documents from Samsung Galaxy
Now, you can check on the video guide or follow the step-by-step guide below to retrieve deleted texts from your Samsung.
Step 1. Get the devices and software ready for SMS message recovery
Download, install FonePaw Android Data Recovery on your Windows or Mac computer. During that process, get your Samsung phone and its USB cable ready and connect the two devices and change the mode from charging to transfer files. After you launch the software, you will see it detecting your phone for a little while.
Free Download Buy with 20% off Free Download Buy with 20% off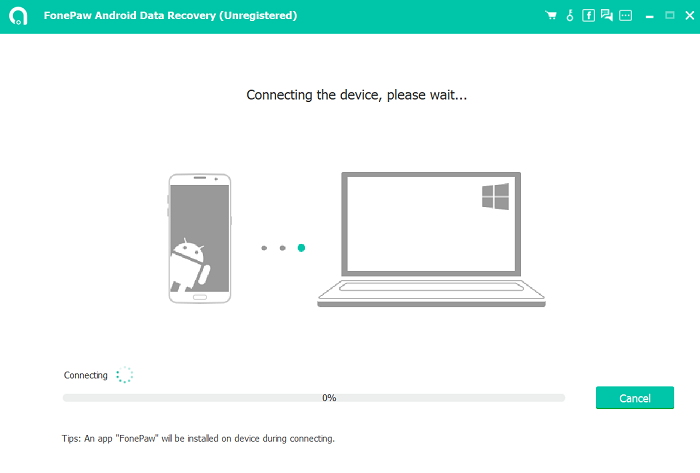 Step 2. Turn on debugging and select file type Messages
Once your computer detects your phone, you will be asked to turn on the debugging setting which can be found in the developer options. You can follow the guide on the program with the Android version matching yours. After this is done, click OK and then select Message as the scan type and click Next.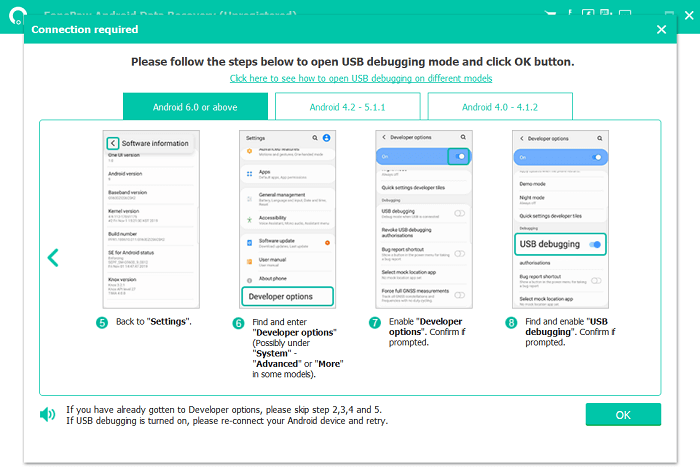 Step 3. Authorize FonePaw and scan
At this moment, you need to check your phone for FonePaw app installation and allow it to access your storage and message data. This app is totally safe as it's just a tool for the connection between your phone data and the computer, which will not write more data like other kinds of apps.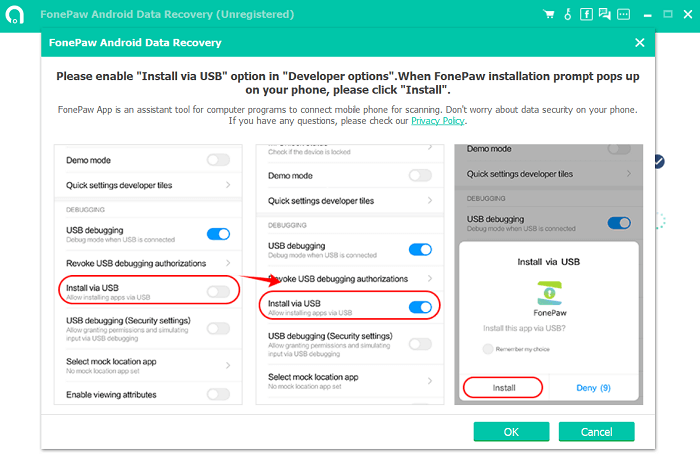 Step 4. Deep scan and recover
If you've granted all permission to the app, click "I have Authorized" on FonePaw Android Data Recovery on your computer and the quick scan will be started. It will take a few seconds to finish.
Quick scan mode only helps you scan the messages that are visible on your Samsung Galaxy now. You need to root your phone first (opens new window) then you can deep scan it for thorough device scanning. When the deep scanning is done, search for the message that you wish to recover, check the box before it and click Recover.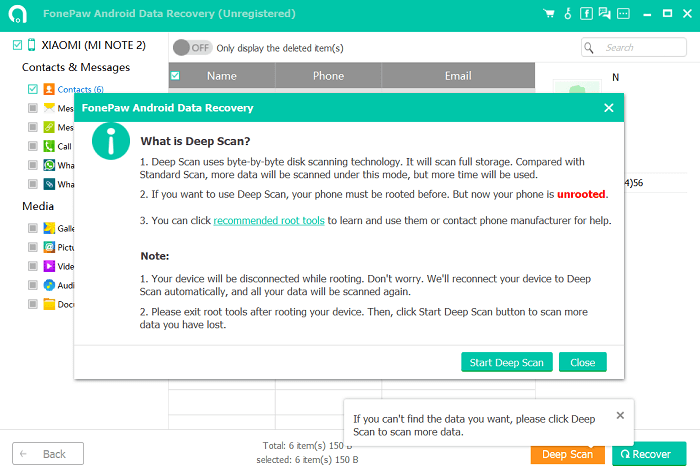 Free Download Buy with 20% off Free Download Buy with 20% off
# Retrieve Deleted SMS Messages with Samsung Cloud Backup
Samsung can back up your SMS messages if you have logged in to the Samsung Cloud app and backed up your data before the messages are deleted. In this way, you can get them back easily and without a computer or rooting. However, if you didn't turn on the sync switch before, you can only try other ways especially the trustworthy data recovery software.
Here is a simple guide on how to retrieve deleted SMS messages from Samsung Cloud:
Step 1. Click Settings on the Samsung Galaxy phone;
Step 2. Hit Accounts and backup > Backup and restore > Restore data;
Step 3. Select Messages, then tap Restore.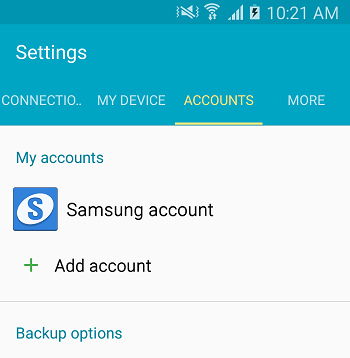 # Recover Deleted SMS Messages Without a Computer or Backups
You may feel that rooting the phone is complicated or you want to try recovering deleted SMS messages without a computer. Contacting your Service Provider as soon as possible may help you do that. And you can find them on the Service app or their website easily.
Usually, the phone carrier keeps your text message details for about 1 year, while the content will be kept for several days only or even won't be retained. Verizon normally keeps your message content for five days, but phone carriers like T-Mobile, AT&T or Sprint will only retain the text details without contents.
Anyway, if it really is important for you to retrieve the message, you can try contacting them first.
FAQs About Samsung SMS Messages Recovery
There's no recycle bin on your Samsung phone for text messages so that you cannot undelete them. But it's comforting that the deleted SMS Messages can be recovered. Besides, you need to pay attention to something else like avoiding losing text messages again.
# How to Prevent SMS from Losing Again?
Backing up is never wrong. Generally, you can back up your SMS messages, phone calls or contacts from time to time to prevent SMS messages from losing again. You can back up them with Google Drive, Samsung Cloud or Samsung Smart Switch. If you set a timer and get your text messages backed up once a month, it will do you a big favor when you need them in the future.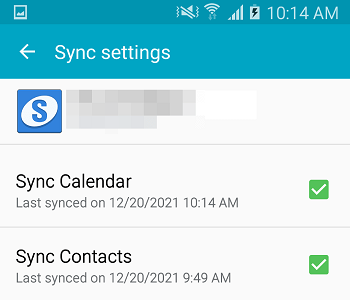 # Can I Retrieve SMS Messages Deleted 1 Year Ago?
It depends. You can firstly check your Google Drive, Samsung Cloud, or some other backup apps you've used. If you've backed up your text messages at that time, you can restore them easily.
But if you deleted the messages 1 year ago without any backups and you have been kept using your phone to text continuously after that, it's extremely hard to retrieve them. You can try contacting your phone carrier as some of them keep the details for over a year. But still, you can try FonePaw Android Data Recovery to give it a shot. If the data haven't been overwritten, there will still be a chance.
# Final Words
Just as is mentioned above, you can retrieve deleted SMS messages from your Samsung phone from your backup if any. If there aren't, contact your phone carrier to see if they still keep them. But all in all, using FonePaw Data Recovery gives you the biggest chance if you didn't have them backed up.
Free Download Buy with 20% off Free Download Buy with 20% off