FaceTime no sound on iPhone? Some FaceTime users including complained about FaceTime sound not working while talking on iOS 10/11 devices. Fortunately, the fix can be very easy. If you are experiencing this problem with your iPad or iPhone, firstly you should go to Settings > Sounds and drag the Ringer And Alerts slider up or down a few times to check whether you hear anything. If you don't hear any sound, go to step 3 to check your speaker. If you do hear sound, follow the steps to fix FaceTime no sound issue on iOS.
Turn off Do Not Disturb
It's relaxing to make a video chat with friends with and families before going to bed; however, your device may turn on Do Not Disturb to prevent any annoying notifications but disable the sound of FaceTime at the same time. To turn it off, go to Settings > Do Not Disturb and disable Do Not Disturb.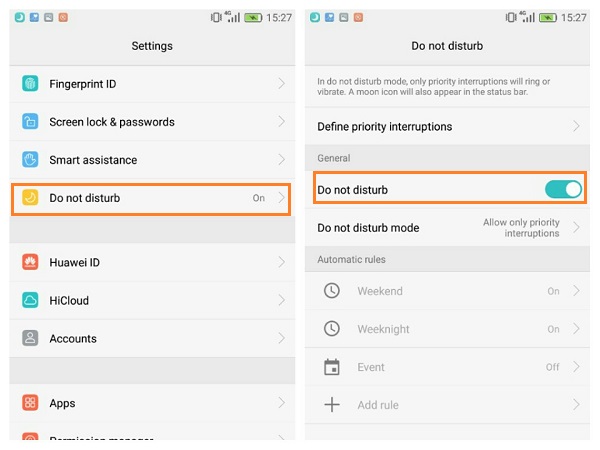 If you use an iPad, wipe up to open Control Center and make sure the mute button and Do Not Disturb button are disabled.
Check Your Sound Settings
If your device has a Ring/Silent switch, you may mute your iPhone or iPad by mistake. So you can move the switch toward the device's display to make orange not showing.
Also, if FaceTime audio is not working on an iPad, you can go to Settings > General > Use Side switch to, and click on "Lock Rotation" instead of "Mute".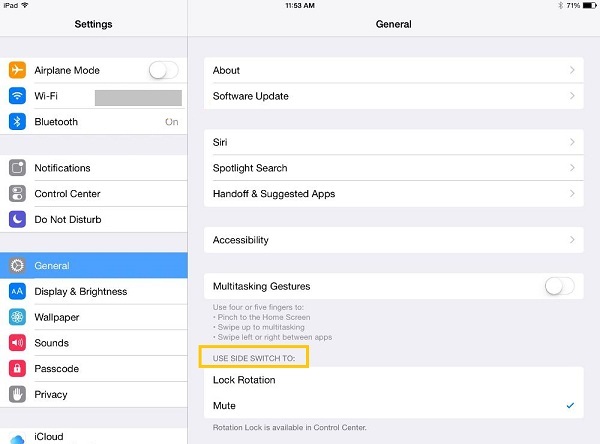 Check Sound with Headphones
To check if it's a hardware issue of speaker, plug in your headphones. If you can hear sound through the headphones while can't through the speaker, check if there is any dust or debris in the headset port; if yes, clean it.
Turn off Bluetooth
Sometimes you can't hear sound is because your device is sending audio to a Bluetooth accessory instead of the speaker of your device. To check it, go to Settings > Bluetooth and turn off Bluetooth. Then you can make a FaceTime calls again and see if you can hear sound when talking.
Restart Your Device
Though we don't know why, sometimes a restart does work and when you don't know why there is no sound on FaceTime, what happened with your device, just try it. If you don't know how to restart your device, follow the guide.
For iPhone X
Press and hold the Side button and either volume button until a slider appears.

Drag the slider to turn off your iPhone X.

After your iPhone X turns off, press and hold the Side button again until you see the Apple logo.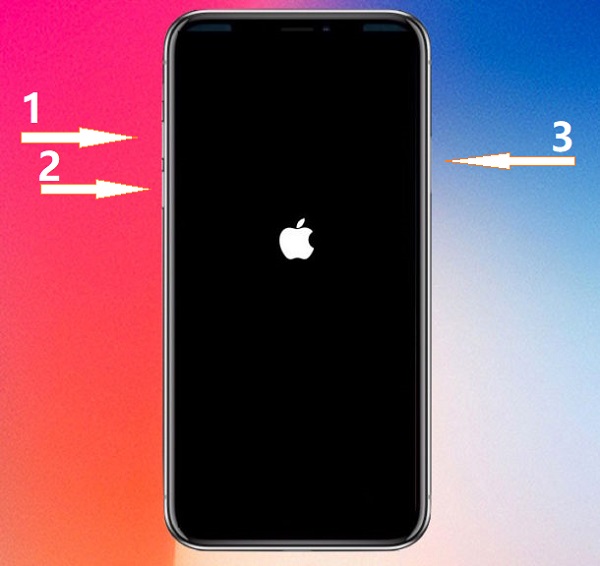 For iPhone 8 or earlier, iPad or iPod touch
Press and hold the Top (or Side) button until the slider appears.

Drag the slider to turn your device completely off.

After the device turns off, press and hold the Top (or Side) button again until you see the Apple logo.
Update iOS
Keep the system latest to make sure all software and activities work well. When you have tried all the methods and there is still no sound in FaceTime, you should update iOS version on your iPhone/iPad. It will keep all your built-in apps, including FaceTime to the newest version.
To update iOS on iPhone or iPad, go to Settings > General > Software Update.
All the above are the suggestions to FaceTime audio not working issue. If nothing helps, please contact Apple Support to check whether it's a hardware issue. Feel free to leave your comments below and give us a like!