"I cannot call a specific person on the list of FaceTime on iPhone, as the FaceTime/Audio icons are greyed out. How can it be fixed?"
--From a FaceTime user
Recently, some users reported the similar issue that no FaceTime option is available for contacts. When they receive calls from some specific persons, they can call them back. However, they cannot initiate a call because the FaceTime icon on contacts is greyed out, rather than being the normal white. Other users say that they have the problem on their iPhone, but not on iPad.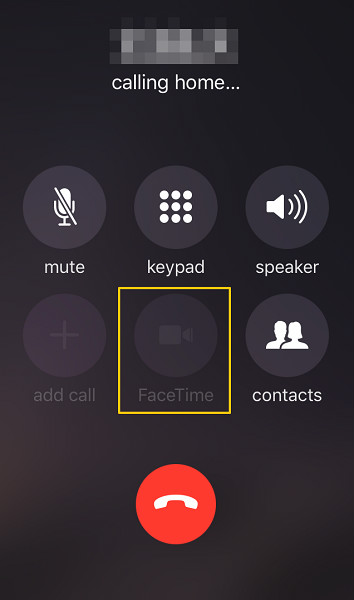 FaceTime always provides convenience for who want to make a video call, but things turn bad when FaceTime icon greyed out and FaceTime option is not available in contacts. For this reason, we gather some solutions to help you fix the issue.
Before you try out the above methods**,** make sure of the following items:
FaceTime is available in your region. To check it, you can ask your carrier, or see if your friend in the same region as you can use FaceTime.
FaceTime is available on your device. You can refer to Solution 1 and Solution 2 to enable FaceTime.
The one you want to call owes an iPhone, iPad or Mac, and he/her has signed in FaceTime with Apple ID.
You've marked down the correct Apple ID or phone number of whom you want to call.
Solution 1: Turn off and on FaceTime
Suppose you find FaceTime option are available in Settings, but not in Contacts, you may try to restart FaceTime:
Go to Settings > FaceTime.
If you see the button beside "FaceTime" is grey, FaceTime hasn't been turned on. Just swipe the button right to make FaceTime available.
If you see the button is green, then FaceTime is on. Then you are suggested to slide the button left to turn off FaceTime, wait for a minute and turn on FaceTime again.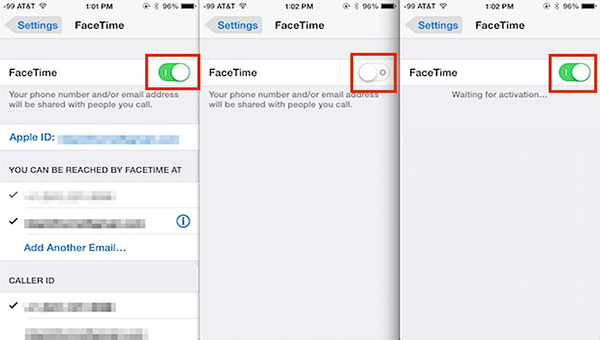 Sometimes you are informed that FaceTime is "Waiting for Activation", you may need to check network connection, set Date & Time automatically or restart FaceTime or your device.
Solution 2: Turned off and on FaceTime in Restrictions
Another factor that prevents FaceTime from working normally is Restrictions.
You can open Settings > General > Restrictions;
If you tap Enable Restrictions and turn off FaceTime on the "ALLOW" list, FaceTime will be unavailable and disappear on your Home Page.
Therefore, slide to turn on FaceTime, and open contacts to see if the FaceTime icon works fine.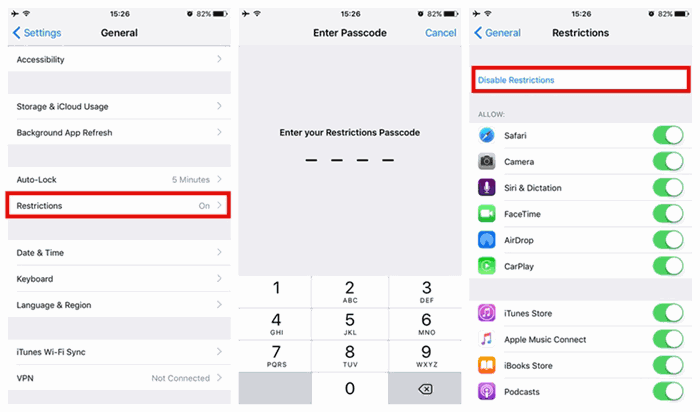 Solution 3: Reset All Settings
Wrong settings on a device will be the stumbling block for apps running normally. Reset All Settings, in which only system settings will be erased without data loss, can help you fix the FaceTime icon greyed out issue easily.
Go Settings > General > Reset > Reset All Settings, enter your password and wait for a normal system come back later.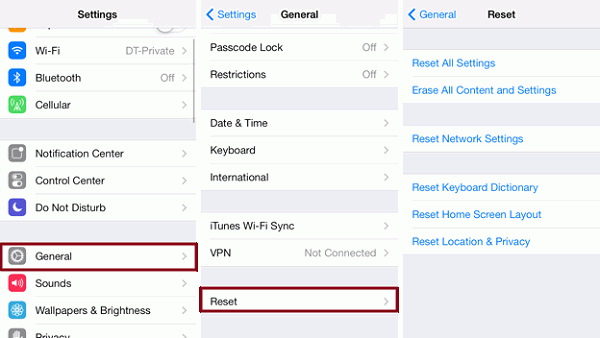 Solution 4: Recreate Contacts
Deleting and recreating contacts is the last way you can try and hope you can manage it. Before you go any further, make a backup for the contacts you are going to delete. If the amount is not so large, you can even mark down the details with a pen and a piece of paper. Then, open Contacts app and tap Contacts at the bottom, find the contact you are going to deal with, tap Edit and slide down to Delete Contact.
To recreate a contact, there are two ways:
You can tap Contacts at the bottom of the app, and then the icon of "plus" on the top right. On the new interface, enter all details of the new contact, and tap "Done" on the top right.
Besides, if the contact called you recently, you can tap Recents at the bottom of the Contacts app, tap Info beside the number, choose Create New Contact, enter the details, and tap "Done" on the upper right lastly.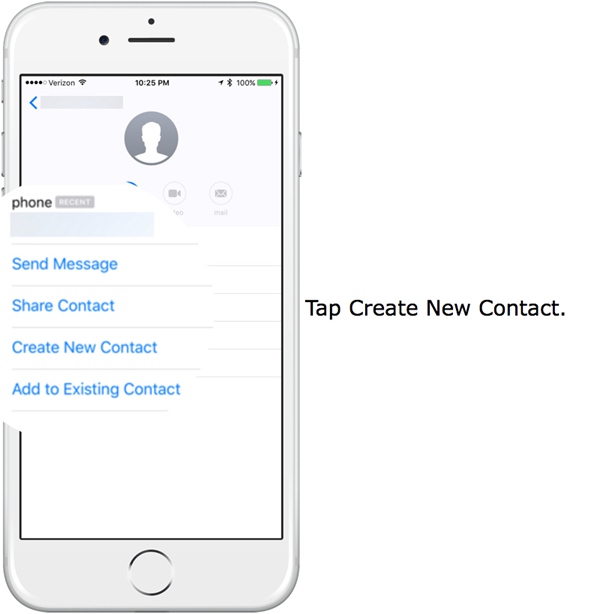 Now see if you can make a FaceTime call to the contact!