This year, Samsung released the foldable Galaxy Fold and the new generation of its S serials: Galaxy S10, S10+, S10e. When you get a brand-new Galaxy F or S10, the first thing you have to do is to transfer data, including photos, videos, audio, contacts or ringtone, from an old iPhone/Android to your new Samsung S10/Fold.
Here you'll learn how to quickly transfer all your data to Samsung Galaxy S10 or Fold from iPhone X/8/7/6 or from Android(Samsung S9, Note 9, Pixel, LG, Huawei, etc.)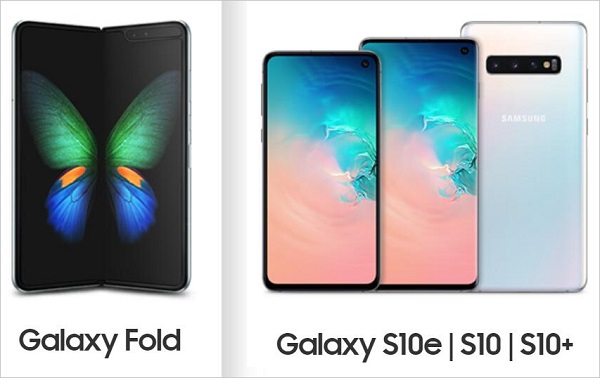 Ultimate Solution: Transfer Files from iPhone/Android to Galaxy S10/Fold
We all know that due to the limitations of the platform, transferring data from iPhone to Android is a little bit troublesome, even for the latest iPhone XS and Samsung S10. For example, when transferring contacts, the most common way to do it is to export the contacts to a VCF file, which is compatible with both Android and iOS, on iCloud. Not to mention the bulk of video and music files.
Therefore, a powerful data transfer tool can help you save a lot of time and transfer data from iPhone to Android easily. FonePaw DoTrans (opens new window) is one of the best. It can transfer contacts, photos, videos, music and so on between iOS and Android (iOS to iOS or Android to Android is also supported).
What's more, old phones, all series of iPad and new phone models like Samsung S9/S8, iPhone XS/XR/X/8 are all supported, so don't worry about the latest Samsung S10/Fold. They will be supported the moment after they are on sale.
All you have to do is to connect the old and new phone to your computer, then all the chores will be done by FonePaw DoTrans. Follow the steps to feel how user-friendly it is.
Free Download Buy with 20% off
Step 1: Connect two devices into computer
Launch FonePaw DoTrans then connect two phones(the new Galaxy S10/Fold and the old iPhone) to a computer with the USB ports. Once the S10/Fold and the iPhone are detected, they will be shown as a source device on the top sidebar. Choose your iPhone as the source device.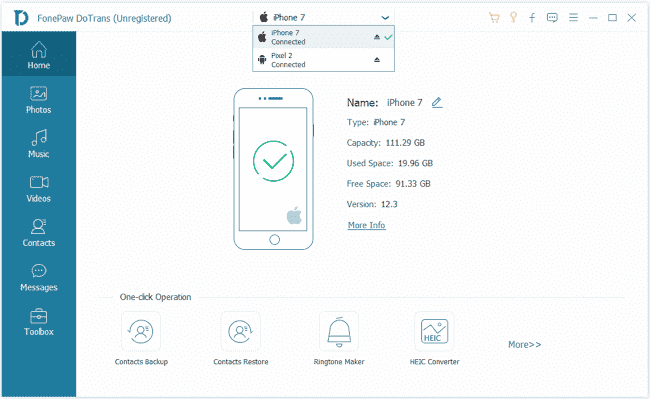 Step 2: Choose files to Copy/Transfer to S10/Fold
By clicking the check box of the file type, you can select the data you want to transfer, including contacts, videos, music, and photos. You can preview the items before copying. For example, as for photos, you can right click on some items to check their info.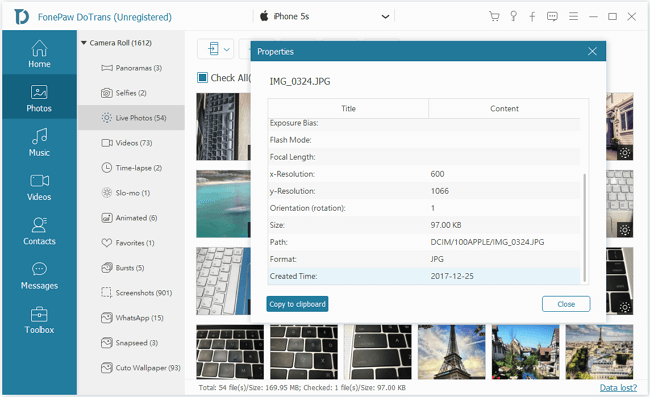 Step 3: Check the Transferred Files on S10/Fold
When you have selected the ideal items, hit Export to device > choose the destination phone (Samsung S10/Fold) to transfer the files to your new phone.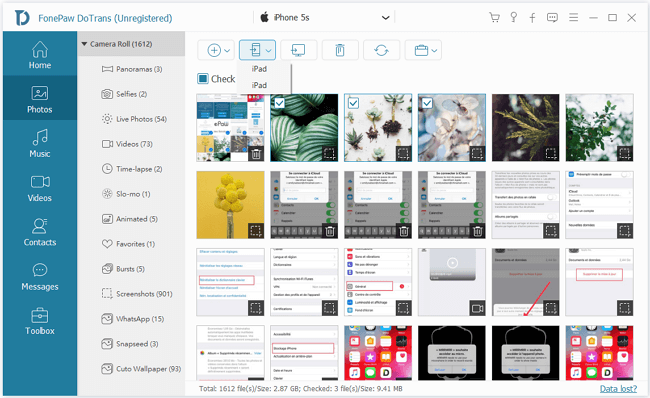 Android Solution: Transfer Data from Old Samsung/Android to Galaxy S10/Fold
FonePaw DoTrans (opens new window) is also very convenient for moving files from Android phones to S10 and Fold phone. But if you want to do the transfer without software, and you are using Android phones like Pixel, Sony, Huawei, Samsung Galaxy S9/S8/S7, you can directly drag data to the new S10/Fold, although it is a little troublesome comparing to the FonePaw Mobile Transfer method. Follow the steps:
Step 1 Connect your S10/Fold and the old Android phone to a computer via USB cable. When a window will prompt asking access to your data, tap allow so that the S10/Fold and the old Android device then can be detected by the computer.
Step 2 When necessary, at the top of your phone's screen, drop down the Status bar to the bottom. Tap on "Connected as...", select the "File Transfer". Otherwise, the files in your phone's storage will not be detected.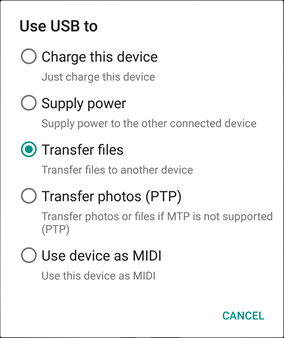 Step 3 On your computer, open File Explorer. Using File Explorer, go to the storage of the old Android device which can be found under the Portable Devices section.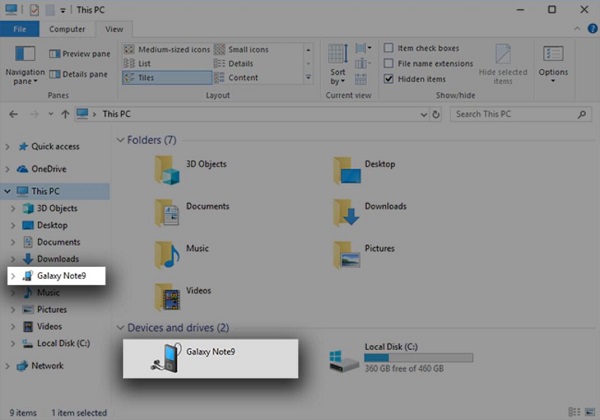 Step 4 Copy all the needed data from old phone to the computer's hard drive. For convenience, it is recommended to create a new folder for storing data.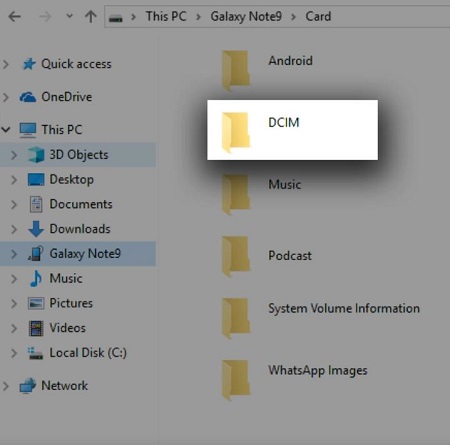 Tips: the following folders are common choices for transferring photos, videos and other media files from old device to new S10/Fold.
DCIM\Camera
Download
Movies
Pictures
Step 5 When the transferring is done, open the new Samsung S10/Fold, and copy the files from the computer to the new phone.
You may wonder, why don't we just transfer data directly between the devices? The reason is that it will take much more time to transfer files in this way. And that's what FonePaw DoTrans (opens new window) can help you with. Use FonePaw Mobile Transfer to transfer data safely and quickly. Download it and throw all the troubles behind.
Free Download Buy with 20% off
All the above are the two solutions to transfer data from iOS/Android to a new Samsung Galaxy S10/S10+/S10e/Fold. Does this passage help? Share it to social media to benefit more Samsung fans!