When using LG Mobile Switch to transfer data from an Android or an iPhone to your new LG phones such as LG G8, G7, G6, G5, LG V50, ThinQ, or LG V30, you may come across the following problems:
Your old phone and LG cannot connect successfully, either using WI-FI nor OTG cable.
LG Mobile Switch goes slow and taking forever. You even found that it stuck in saving when the process was finished.
Nothing came through on your receiver phone when the screen of the sender phone showed 100%.
LG Mobile Switch keeps crashing when you launch it.
If you have experienced any of these errors, the 6 solutions below may give you some help:
Solution 1: Check LG Mobile Switch in Settings
On your LG phone, make sure there is LG Mobile Switch in Settings when your LG phone cannot detect the other phone.
Go to Settings > General > Backup & Reset (Backup) > LG Mobile Switch. Try installing the app if you couldn't find it in Settings.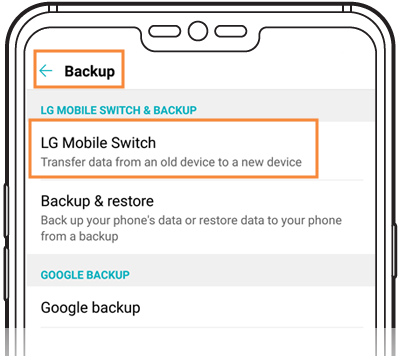 Solution 2: Make Sure Two Phones On the Same Wi-Fi
If you are using the wireless way, remember to connect two phones on the same Wi-Fi.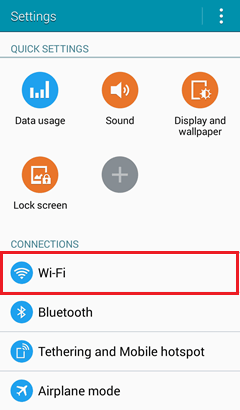 Solution 3: Select MTP Mode
If you are using the USB cable to transfer data to LG phone and LG Mobile Switch could not transfer successfully, check if you select MTP (media transfer protocol) or file transfer for the USB connection type.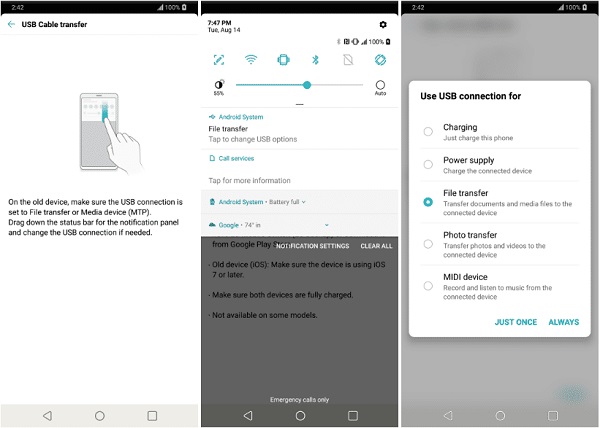 Solution 4: Restart Both the Receiver and Sender
When LG Mobile Switch takes forever to transfer data or gets stuck, try restarting your phones.
To get data transferred to the LG phone smoothly, avoid selecting all data to transfer at a time
Solution 5: Reinstall LG Mobile Switch
If the app crashes a lot, try to uninstall the app first and then re-install it from Google Play Store.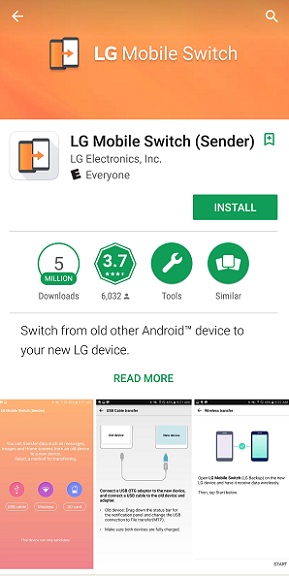 Solution 6: Alternative to Transfer Data from Android/iPhone to LG
DoTrans (opens new window) is also an excellent transfer program with attractive features:
Steady and fast transfer speed.
You can choose the data selectively or check all. All of them will be transferred in one click.
It supports data transfer from LG to iPhones, Android devices or even PC and vice versa, while LG Mobile Switch can only copy data from iPhone or Android to LG.
Transferring data either on your old phone or PC to new LG phone using DoTrans includes 3 steps:
Step 1 Download and enable FonePaw DoTrans;
Free Download Buy with 20% off
Step 2 Connect your old device and LG phone to the computer via USB cables. You can check it on the menu bar above when both phones are connected;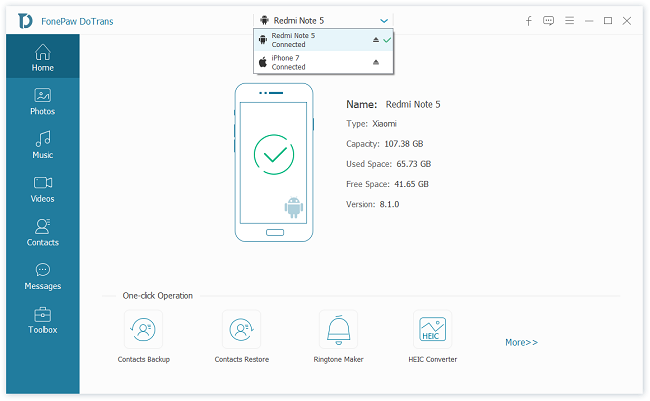 Step 3 Select a data type on the left side. Choose the data you need, click Transfer to LG and the transferring will be done within minutes.
Here we take transferring photos from the old device to your new LG as an example:
When your devices are connected, select Photos on the left side> Choose the pictures you need.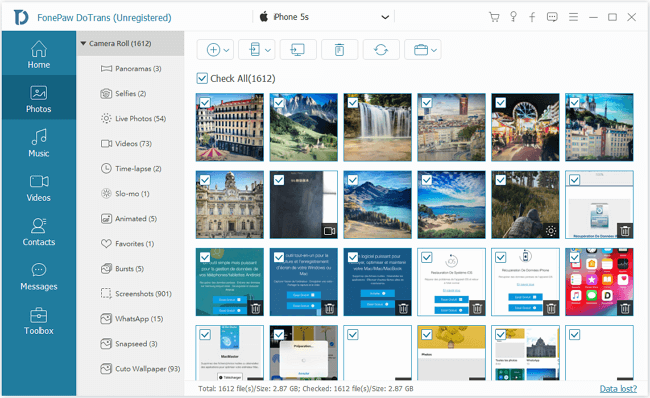 On the menu bar above, select "Export to Device" and choose your LG Phone.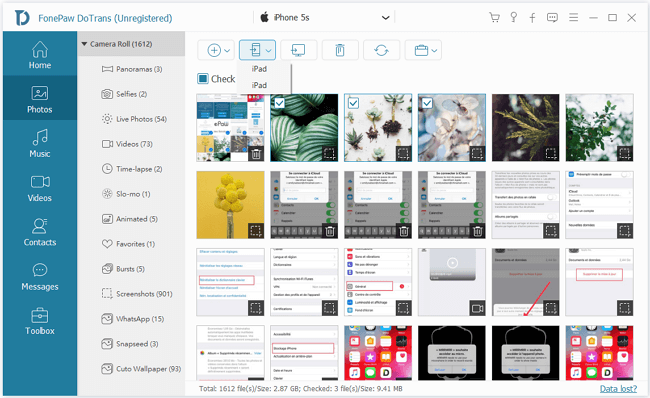 Within seconds, your photos will be transferred successfully.
Note: If you are an Android user, you need to turn on USB debugging as the instructions say.
Isn't it as easy as pie? If your LG Mobile Switch doesn't work, why not download DoTrans and have a try?