"Hello all, for unknown reason my iPhone 6 is now showing the following statement when to go to the voicemail tab. Is this something that is happening at the server and anyone is seeing it just like me?"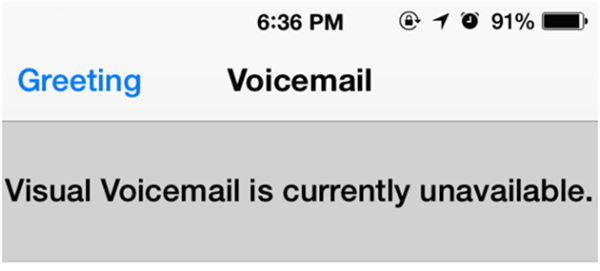 People Also Read:
iPhone Backup Extractor: How to Extract iPhone Backup Files (opens new window)
If you encountered the "Visual Voicemail is currently unavailable" error when you are going to check new voicemail on your iPhone 7/7 Plus/6s/6, don't panic! This is not a knotty problem and usually you can fix it by following one of the three methods shown below.
Method 1: AirPlane Mode Fix
The Airplane Mode is an option to disconnect you iPhone from the cellular signal. By default, it is turned OFF because at most of time we need the cellular signal to make a call. Now, open "Settings" and flip the switch next to "Airplane Mode" from OFF to ON. Wait about 25 seconds and then turn AirPlane mode OFF. Head back to Voicemail and things should be working as normal again. But if this doesn't work for you, then move to the second clue. Note: The idea here is to reconnect to a cell tower and hopefully to receive better signal which allows visual voicemail to perform normally.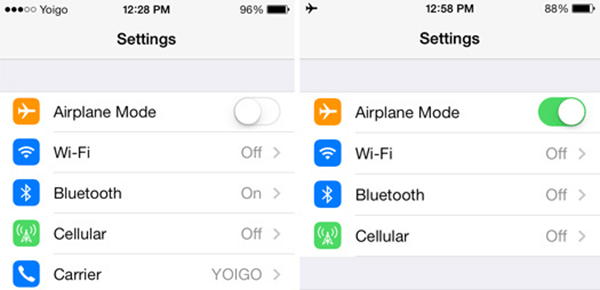 Method 2: Reset Network Settings
The "Visual Voicemail Not Working" issue is most likely related to the network. So the second attempt is to reset network settings via Settings > General > Reset > Reset Network Settings. Then, you can reboot your iPhone and see if the voicemail works fine now.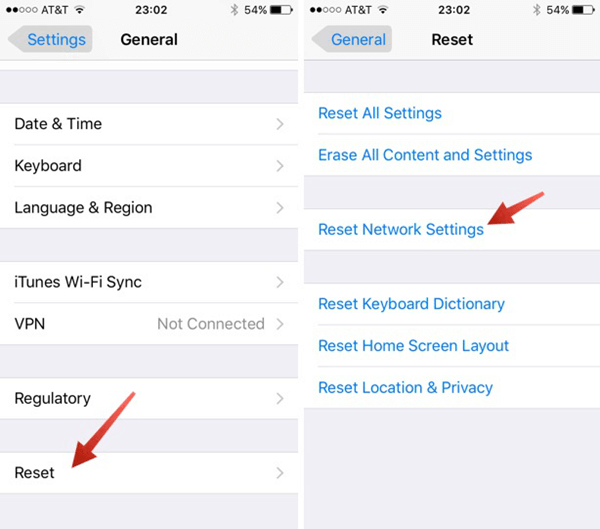 **Note:**You will lose all Wi-Fi router passwords after resting network settings, so please be sure to make a note of Wi-Fi router passwords.
Method 3: Reset Your Voicemail Password
I get this tip from Apple Community and someone say it works. You can reset your voicemail password from Settings > Phone > Change Voicemail Password.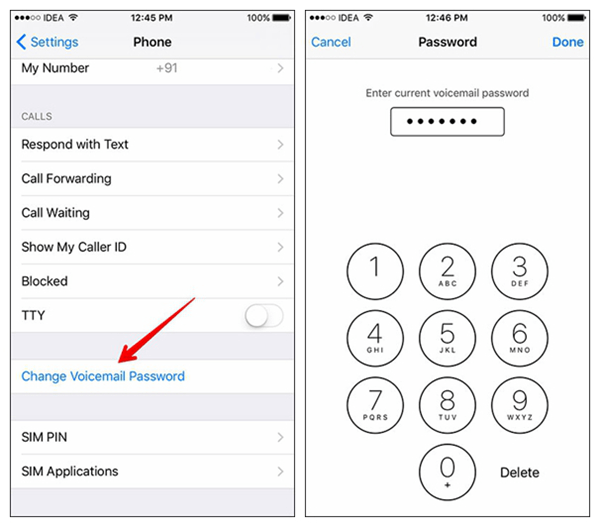 Tips: How to Fix "com.apple.mobilephone error 1035"?
If you have encountered with "com.apple.mobilephone error 1035" when you're updating your voicemail greeting and setting up the voicemail greeting, you cannot continue to use voicemail, so how comes? Actually, for this case, different carriers may have different solutions to fix. Take T-Mobile as an example here to reset your voicemail.
Press and hold the 1 on your device's dial key pad to call.
Press the * key to enter the main menu.
Press 3 to access the Greeting menu.
Press 2 to record a new greeting. If you're replacing an existing greeting, the existing recording plays first.
When prompted, begin to record your greeting. Press the # key if it is done.
Press 1 to set your recording as your voicemail greeting.
Still not working? A weak network will also lead to the problem. Therefore, if the network is weak, go to a place where the signal is stronger or change to another Wi-Fi. And if nothing helps just call voicemail instead and then call your carrier or Apple for help.