If To prevent personal info on our Android phone from being peeked easily. Most of us loves to set up unlock pattern on home screen. That's helpful to keep our Android files private. However, sometimes, it will also get in our way when we forgot the unlock pattern. Here are 3 different ways for you to unlock Android phone when forgot Android pattern lock and its backup PIN.
Solution 1: Unlock Android Phone with Google Account
When you've input the wrong patterns for 5 times, if you have set up Google account on your device, you should get a pop-up window saying too many pattern attempts and be provided with two options: "next" and "try again". If you have forgotten the pattern lock and its backup PIN, you can click Next and bypass Android pattern lock with Google account.
Please note that you need internet connection on the device to use this method.
Step 1. Tap on "next" and you will see two options. You can either choose to answer the security question or provide Google account detail.
Step 2. If unfortunately, you didn't set up any security question, you have to select Google account option and hit on "Sign in".
Step 3. Now, you can set up a new pattern for your Android.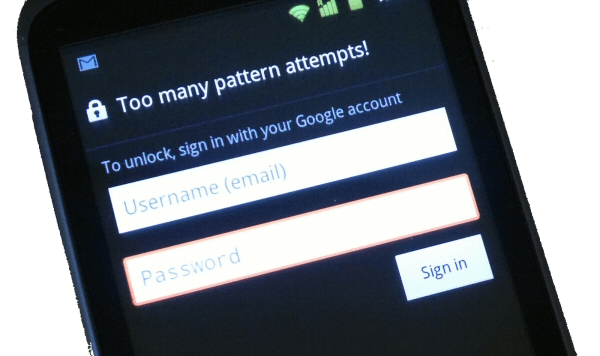 If you don't have internet connection on the phone, move on to solution 2 and learn how to unlock Android pattern lock without internet.
Solution 2: Remove Android Pattern Lock with Android Device Manager
If you are not satisfied with the first solution, you can try Android Device Manager (ADM) to remove the Android pattern lock.
Please note that all data on locked phone will be erased with this method. Before unlocking your phone, you may follow these steps to backup Android phone with locked screen (opens new window) to save your important data on computer.
Step 1. Visit Android Device Manager site.
Step 2. Enter Google ID and password as is required.
Step 3. All the Android devices that have been connected to the Google account will be shown in the list. Choose the one you want and move on. For example, Samsung or LG.
Step 4. Then, you will see the screen as below showing you three different options from the interface. Choose "Erase" from the interface to unlock an LG phone.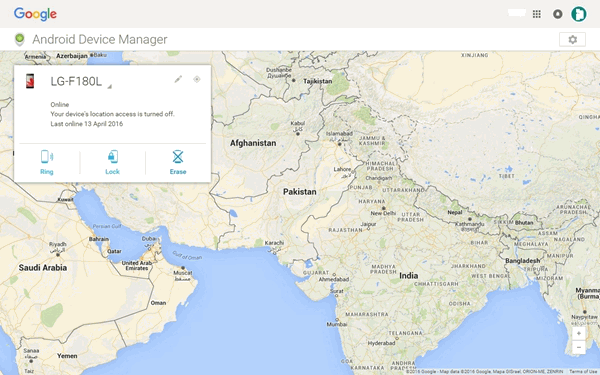 Step 5. After that, you will get a popup saying that choosing "Erase" will erase all data including apps, pictures, music and more.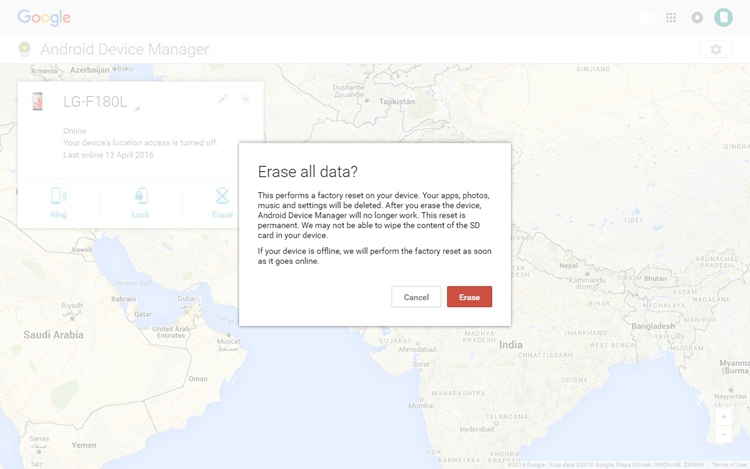 Note: If you have some apps and photos saved on the SD card, make sure that the SD card is removed beforehand.
If you don't have a gmail account, follow the following steps to unlock Android pattern lock without gmail/
Solution 3: Factory Reset Android When Forgot Screen Lock Pattern
You can also choose to factory reset your device (opens new window) to bypass Android pattern screen lock.
What Kind of Password Can Be Removed?
Factory reset can remove screen lock including pattern, PIN code, signature, password from Android.
Guide to Get Password Out
Do a backup for your Android phone (opens new window) lest all the data is gone. As the data is faded away after factory reset, the recovery tools on the market cannot help fix these data restoring.

To remove lock with resetting, you need to enter Downloas Mode and then wipe all things. Follow the guide to Unlock Password by Emptying Data in Android (opens new window).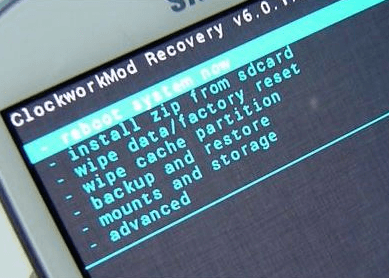 That's it, with these three different methods, you can unlock your Android phone/tablet even if you forgot the screen unlock password, pin or pattern. This works for most Android devices such as Samsung, HTC, Sony, LG, and more. Please feel free to share this tutorial with your friends so that it won't cause big trouble when they forgot the password or pattern for Android phone.