Nuisance calls can make life miserable. Whether it is a salesman, frenemy, or someone you just need a digital break from for a bit, you can block numbers on an iPhone running iOS 9, iOS 8 and iOS 7 easily. Just follow the instructions below. We will tell you how to block numbers in iOS 7 and the later. Also, we will explain how to block a number on your iPhone when the caller hides his or her caller ID.
Part 1: How to Block Numbers on iPhone Running iOS 9, iOS 8 and iOS 7
Way 1: Block Recent Callers
Open up the Phone app at the bottom of every home screen. Then, click "Recents" at the bottom of the window. You will see a list of recent callers.

Click the "i" next to the number you wish to block.

Scroll down to the bottom of the page and click the option to "Block this Caller."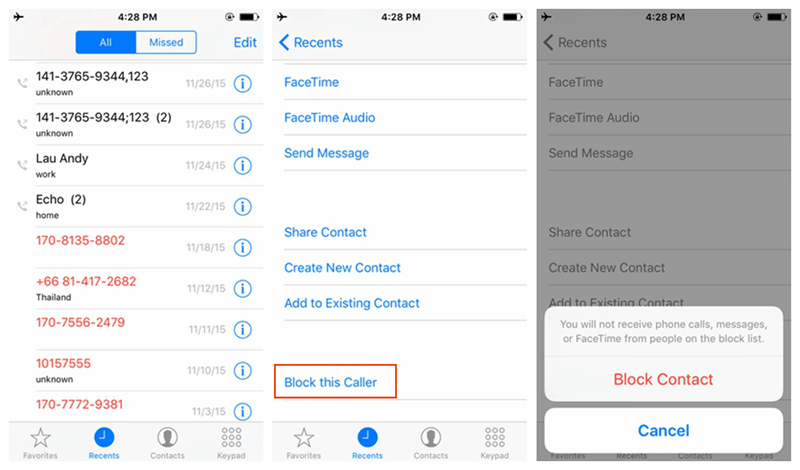 Way 2: Block Callers on your Contacts
Go to Settings > Phone > Blocked > Add New.The contact you chose will be blocked.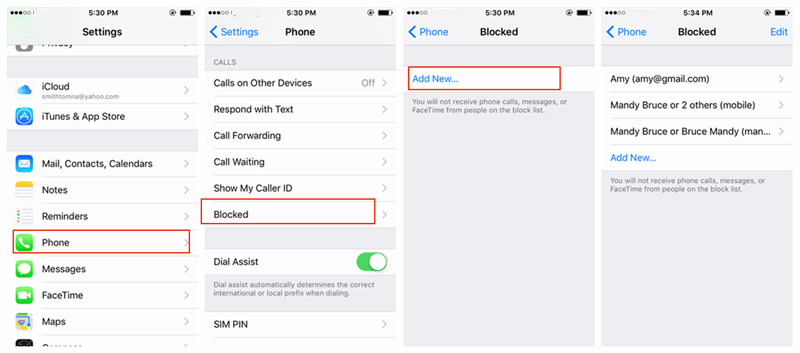 Part 2: How to Block a Number on your iPhone When the Caller Hides Caller ID
I must say the basic call blocks are easy to bypass. All you need to do is hide your caller ID. Therefore, when people ask how to block a number on iPhone, they also further ask how to block a number on iPhone when the caller hides the caller ID. Obviously, with no caller ID, the iPhone users don't know who's calling and therefore can't block the number.
There are some apps available from the App Store that can block calls from hidden numbers. If you don't want to buy any apps, you can enable Do Not Disturb.
Go to "Settings"

Open "Do Not Disturb"

Slide on "Manual"

Tap on "Allow Calls From"

Select "All Contacts"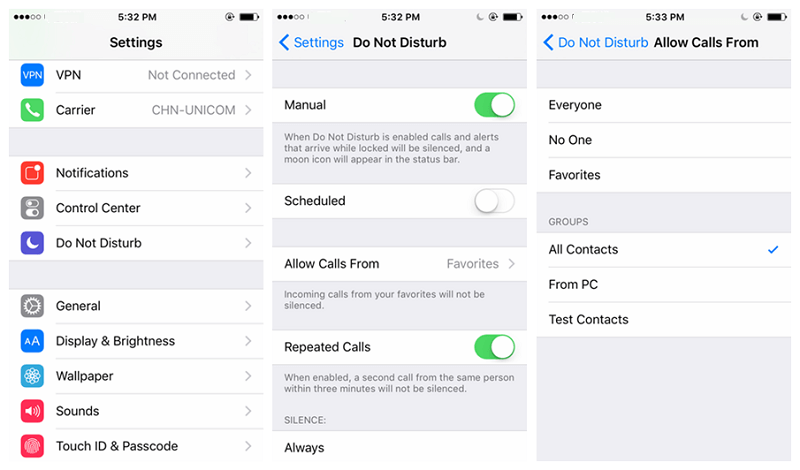 In this way, all calls from numbers not on your contacts list will now be blocked. You can however still see all numbers that attempted to call you as missed calls. Verify the numbers and if legit, add them to your contacts list to receive any future calls from them.