Western Digital Hard Disk (WD) is a famous external hard drive brand worldwide. It is used widely for its convenience, large capacity and easy data transfer. But users may have trouble when they lost data on there Western Digital hard drives.
5 main reasons that may cause Western Digital data loss:
Users delete data accidentally;

The computer shows WD as unknown;

The WD hard drive is formatted;

Computers are attacked by virus;

The WD hard doesn't get enough power.
When there is something wrong with your WD hard drive, before applying WD external hard drive repair tool to fix the issue, you may wonder how to safely recover data from the external hard drive or the internal hard drive (opens new window) when you lose data.
Don't worry, data on WD hard drive is recoverable and the third-party software might be a good choice for you.
For example, FonePaw Data Recovery is a good one. It helps you recover the lost data in WD external hard drive in one click and it's compatible with common WD hard disks such as WD My Book Pro, WD My Passport, WD My Book, WD Elements, and My Book Studio.
What Makes Western Digital Data Recovery Possible
Western Digital data recovery is possible because WD is a hard disk drive (HDD). When you delete data on HDD, it won't erase the data immediately.
Instead, it marks the storage as writeable, which means the new data will be written into this space. When the new data covers the old one, the old data will be erased.
Therefore, to avoid this situation, you better stop using the WD hard drive and recover data as soon as possible.
NOTE:Western Digital My Book and Western Digital Passport are encrypted by Western Digital. That means if your USB-to-SATA interface board is impaired, you are unable to recover the data by removing the drive from the USB box and connect it to another desktop with SATA cables because the data is encrypted.
Recover Data from Western Digital Hard Drive
Many users have used FonePaw Data Recovery to recover files from WD hard disk conveniently, safely and efficiently, giving it high ratings since its launch.
Indeed, FonePaw Data Recovery has great features. It not only recovers images, audios, videos, documents, etc. from external hard drives like WD but also computer hard drive, USB drive and recycle bin.
Download and try it free.
Here is the tutorial:
STEP 1.Download, install and launch FonePaw Data Recovery.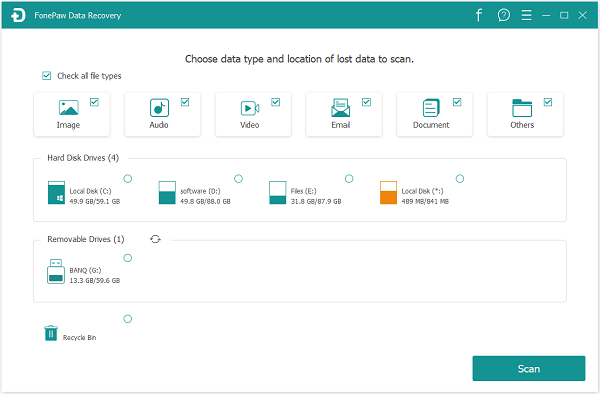 STEP 2.Connect the Western Digital passport to your computer and make sure it's recognized by the computer.
STEP 3.Select Western Digital in "Hard Disk Drive" and click "Scan".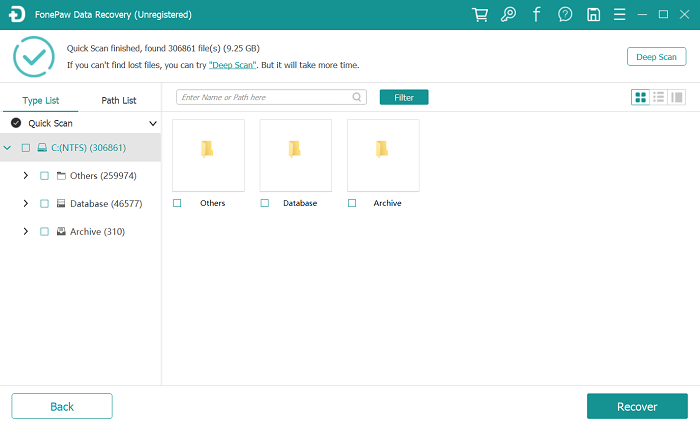 STEP 4.Preview the scanning result either on the "Type list" or "Path list" on the left side. If you cannot find the files you want, click "Deep Scan".
STEP 5.Select the files you need to retrieve then click "Recover". The recovery speed depends on how many files you choose.
Restore Files from Backup of WD My Passport External Hard Drive
Western Digital provides a data backup & restore tool for users: WD SmartWare, which you can use to make a full backup of your WD hard disk to get prepared for accidental data loss. It's also a good choice for you to retrieve files from WD passport or other WD hard drive if you've backed up in advance. Here are the instructions:
STEP 1.Download, install and launch WD SmartWare.
STEP 2.Select the data you've backed up. Click "Select Destination" and choose "To the original places" or "In a retrieved content folder" depends on your needs.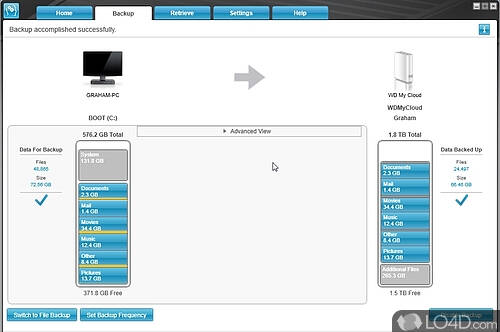 STEP 3.Click "Select files" to choose the files you want then click "Start Retrieving".
STEP 4.A message saying "File retrieval complete" will be shown when the process is completed.
Solve Western Digital Not Recognized in your PC
If your WD external hard drive not recognized in Windows, just follow the quick guide below to make your Western Digital showing in your computer successfully.
1. Check Disk Management to Find Western Digital
You can try to check the Disk management utility to see if the WD external hard drive is showing up there or not.
STEP 1.Press "Windows + R" to start the Run command.
STEP 2.Type "diskmgmt.msc" and then press enter to start the Disk management.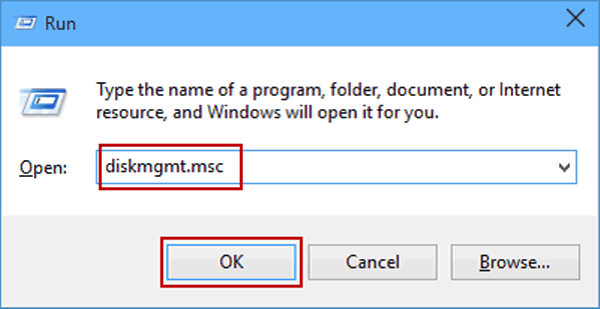 STEP 3.Locate the WD hard drive and right-click on it, select "Initialize Disk" and choose the partition system between MBR and GPT.
STEP 4.Right-click on the disk and select "Create New Simple Volume". Then, right-click on your WD external hard drive and select "Change Drive letter and path".
STEP 5.Choose another drive letter to your WD external hard drive and click OK to save the changes.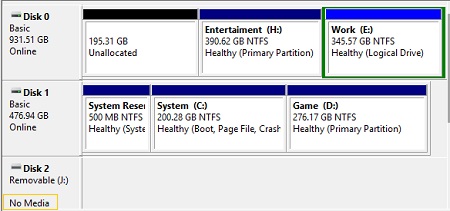 2. Turn on USB Root Hub to help Western Digital Recognized by PC
Step 1.Click Start, and then type "diskmgmt.msc" and hit Enter.
Step 2.Open Device Manager > Expand Universal Serial Bus controllers.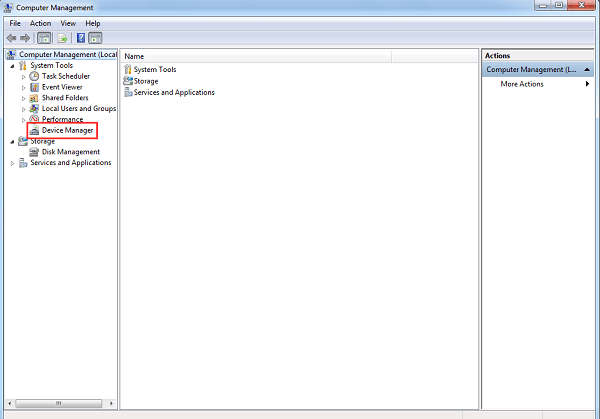 Step 3.Right-click on USB Root Hub, and then Click Properties and Power Management.
Step 4.Uncheck "Allow the computer to turn off this device to save power".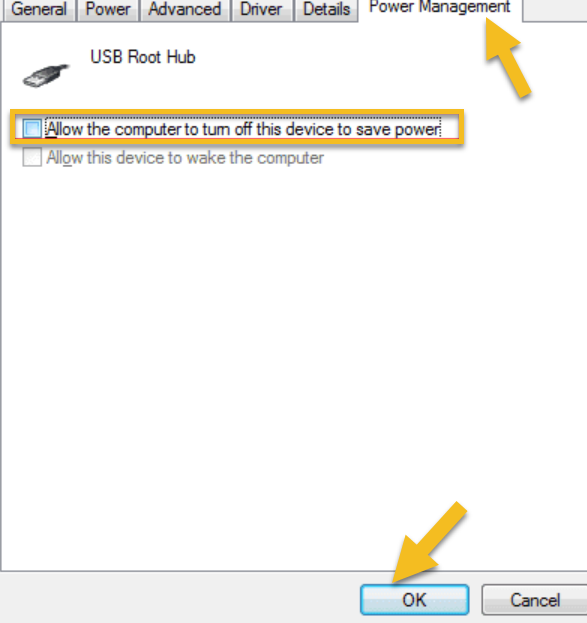 Update Western Digital Device Driver
You can try to use Windows Update to fix the problem of WD external hard drive not showing in your Windows PC.
You can just go to "Settings", and then click on "Update & Security", then "Windows Update". Last, click the "Check for updates" button. After finishing these steps, connect your WD external hard disk to the computer again and check whether the disk can be recognized by the your computer now.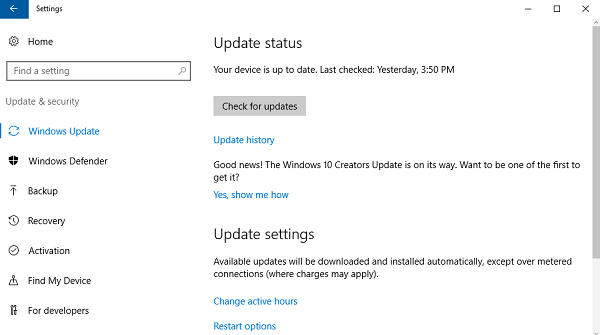 Ways to Protect your Lost Data on WD External Hard Drive
Tips 1. Do Not Add New Data Into Your WD Hard Drive
Once you lose your data from the Western Digital external hard drive, remember not add any new files to the WD hard disk, as the new data may overwrite the files that can be recovered from the WD hard disk and make all the data lost permanently. Hence, before you recover all the lost data from WD Passport external hard drive, never add new content on it.
Tips 2. Clear the Virus and Malware on your Western Digital
It's a good habit to regularly scan your WD external hard drive with authorized antivirus software to check whether there exists virus or malware in your Western Digital, and help remove possible viruses from it. Do the same thing to your computer too.
Tips 3. Eject your Western Digital by using "safe remove" option
Sudden removal may not give the WD external hard drive enough time to save the status and lead to a file system corruption, so remember never unplug or disconnect your WD hard drive abruptly. Always eject the WD external hard drive using the "Safe Remove" option on your computer to prevent data loss.
Conclusion
In conclusion, Western Digital Hard Drive is a well-known hard disk brand. It attracts numerous users with its high-performance and great features.
Although data loss happens sometimes, WD passport data recovery is still possible. With the help of Western Digital data recovery software like FonePaw Data Recovery and WD Smartware, you need not worry too much about how to retrieve files from the WD passport.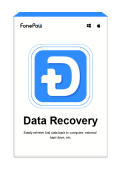 Data Recovery
Recover deleted data from PC/Mac, USB, and other removable drives!