FonePaw iPhone Data Recovery aims to help iOS users to solve all problems in data management. It provides:
iPhone Data Recovery: get your deleted data from devices directly, from iTunes and iCloud backups.
iOS System Recovery: fix your system troubles and get the iDevices back to normal state.
iOS Data Backup & Restore: save your phone data and restore them to devices/PC.
No matter which one you have bought, FonePaw will send you the registration code via e-mail. At this time, don't think too much about getting keygen/cracks about this product since they are not safe and you may not enjoy all features. Now, please follow us to register iPhone Data Recovery.
Free Download Buy with 20% off Free Download Buy with 20% off
# Step 1. Install FonePaw iPhone Data Recovery on Your PC
Enter the homepage and you will get its features on the left sidebar and "More Tools". Please click the key icon on the top side, which will give you the note - "Register this product".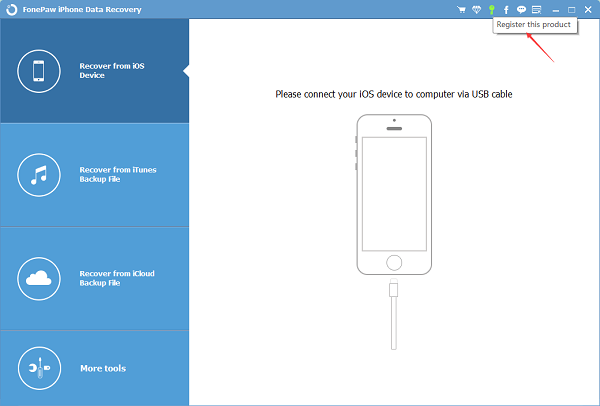 Tip: You are also allowed to click Settings > Register to get into registering page which shows all functions of this program so that you can select one of them to register.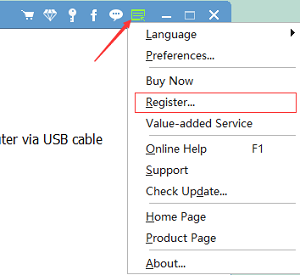 # Step 2. Choose Certain Function to Sign in
Part 1. How to Register iPhone Data Recovery
The first feature is iPhone Data Recovery (opens new window) which can recover deleted data on iPhone/iPad. Here suggest you to double check whether the license code from your e-mail is for this feature. If yes, copy the code and e-mail address to fill in the blank.
Then, it will inform you that you have registered iPhone Data Recovery successfully.
Therefore, you're able to retrieve your files on iOS now.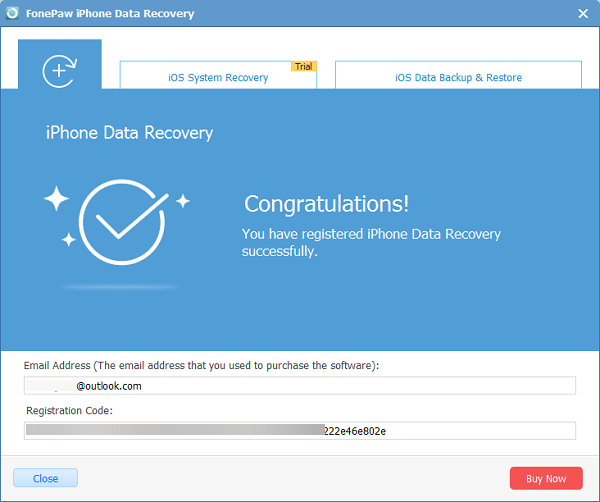 Part 2. How to Register iOS System Recovery
When you get the license code which is for iOS System Recovery (opens new window), please go to the second feature of this software. As it is still a trial version, it shows "Unregistered" for you and you can check what you can do with the registered version.
To register this is similar to registering iPhone Data Recovery:
Confirm the registration code is for the corresponding function.

Type your e-mail account and license code in the box. For convenience, you can copy and paste from the e-mail.

Once you get "Congratulations!", you can begin to fix your iPhone/iPad after hitting "Close".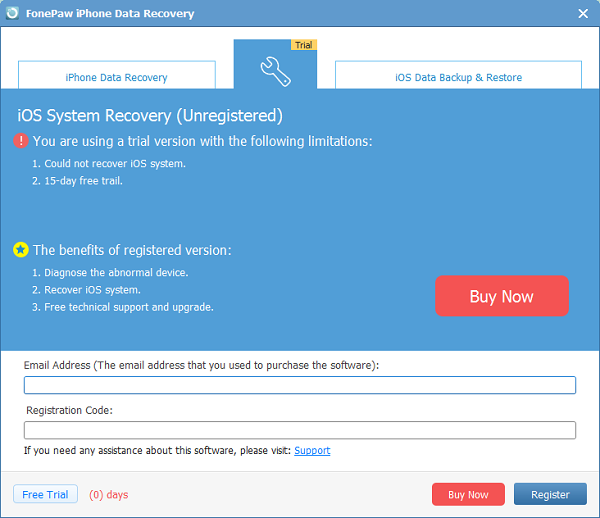 Part 3. How to Register iOS Data Backup & Restore
Want to use FonePaw iOS Data Backup & Restore to restore data to the new iPhone 8/X? What you should do firstly is to sign in the registered version of this feature.
Check what you get in the e-mail from FonePaw.

Read the guideline on the window to make sure you haven't chosen the wrong feature.

Move to "iOS Data Backup & Restore" to log in with the code.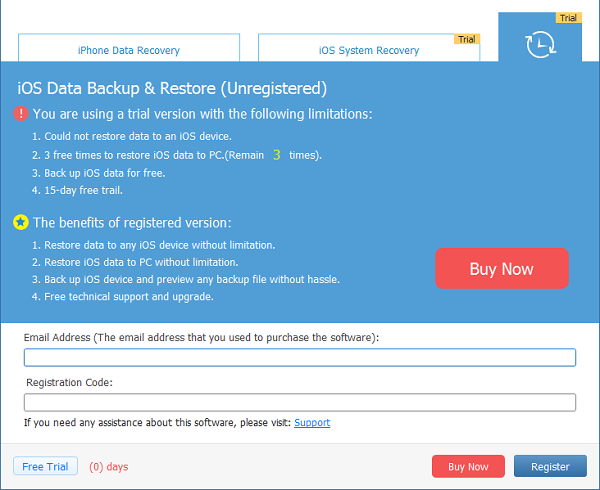 After clicking "Register", you will succeed in registering iOS Data Backup & Restore.
Are you still feeling uncertain about registering FonePaw iPhone Data Recovery? If you're exposed to confusion, please contact us (opens new window) via e-mail or Facebook, Twitter.