Open source screen recorder refers to a screen capture software program whose source code can be inspected, modified and enhanced by anyone. If you are looking for the best free open source screen recorder, there are many good options. Here are some recommendations.
Open Source or Closed Source?
In comparison to closed source screen recorder, an open source screen recorder allows users to alter or add features to the recorder by changing its source code.
Although the open source screen capture program satisfies users' individual needs to some extent, users could also encounter some problems when using this kind of screen recorder. Potential problems are listed as follows:
Not user-friendly. Open source screen recorder usually caters to developers instead of laymen.
Unsecure. Since everyone can alter the source code, there is a potential risk that someone might embed malicious code into the software.
Lack of technical support. It's hard to get responsive support when you have trouble in using an open source screen recorder as you can only seek help in user community like forums, blogs.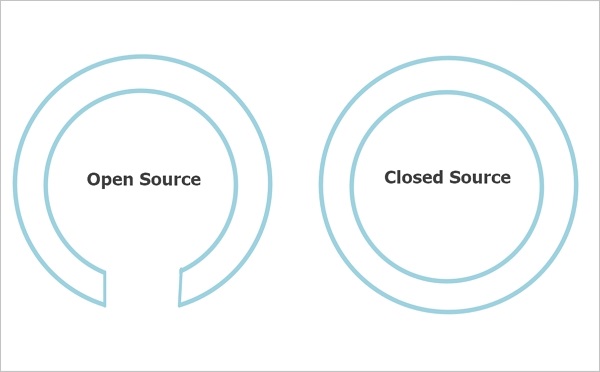 Taking all the above factors into account, if you are an ordinary user who is not familiar with programming and just need an easy-to-use, secure program to help you to capture screen on PC or Mac, you are recommended to use some closed source screen recorders. One of the most helpful closed source screen recorders is FonePaw Screen Recorder (opens new window).
How to use FonePaw Screen Recorder?
FonePaw Screen Recorder is a professional screen recording program that runs on Windows and Mac. It is equipped with the following features:
Supporting recording both system and microphones sounds;
Providing webcam recording

(opens new window)

functionality;
Multiple output video formats/quality available;
Snapshot

(opens new window)

supported;
Useful hotkeys to start and control screen recording;
Providing annotation tools (texts, arrows, etc.) to the recording;
...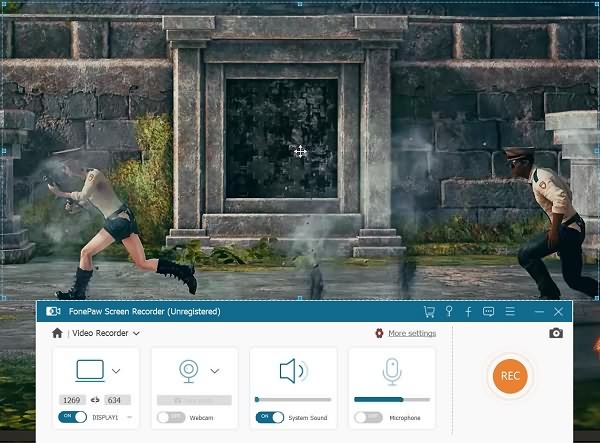 Here is a simple tutorial to use FonePaw Screen Recorder to record your computer screen.
Step 1: Click the button below to download FonePaw Screen Recorder.
Free Download Buy with 20% off Free Download Buy with 20% off
Step 2: Launch the app and click Video Recorder.
Step 3: Customize your settings. You can select the screen area for recording. Before recording, you can choose whether to turn on webcam/system sound/microphone or not.

Step 4: Click the REC button to start recording.
If you still like to try some open source screen recorders, the following apps might suit your appetite.
ShareX
ShareX is a free and open source screen capture app which runs on Windows. It allows users to capture the full screen or any specific area of the screen. Users can also customize the settings to get the recording results as they like. The software also provides multiple capturing tools to help you flexibly capture the targeted region on the screen.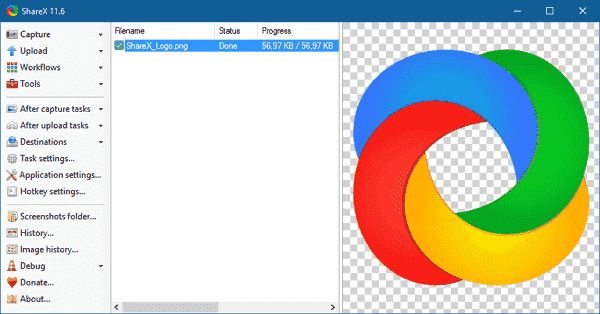 Features:
ShareX supports different methods of capturing including full screen, customized screen, scrolling capture, etc.
Hotkeys settings enable you to customize the hotkeys to start or stop screen recording.
It supports not only screen recording, but also screenshot capturing, file sharing, etc.
Different file hosting services for text, image and file uploading are supported.
OBS Studio
OBS Studio is a free open source screen recorder which is famous for high-quality video recording and live streaming. It is compatible with Windows, Mac, and Linux and it has no limitation on the number or the length of recording videos.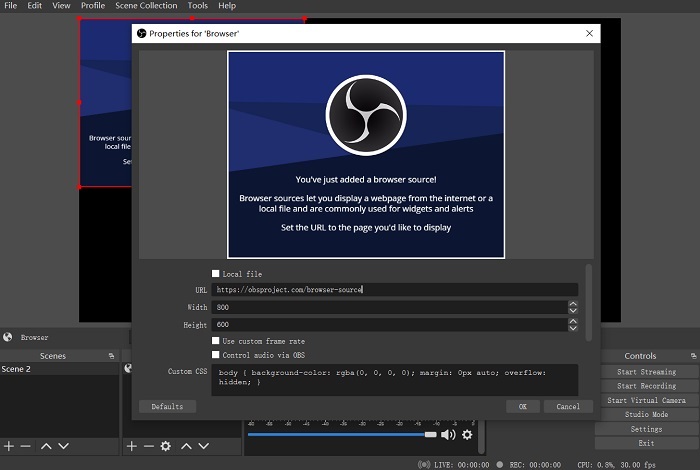 Features:
OBS Studio is capable of capturing high-performance and real-time video and audio.
Custom transitions are supported to switch from scene to scene.
Light and dark themes are available.
It possesses advanced audio mixer and noise suppression functionality.
CamStudio
CamStudio is able to record all the screen and audio activities on your computer. Any of the videos you record will be exported as .AVI files and with the help of the built-in SWF Producer, you can convert these videos to Streaming Flash Videos (SWFs), which is small in size and suitable for online streaming.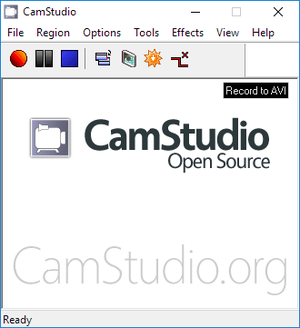 Features:
Capture screen videos with system sound.
Full screen and selecting a specific area for recording are both supported.
Webcam recording is available along with screen activity recording.
High-quality video with low file size.
VirtualDub
VirtualDub is a piece of open-source software that can deal with both screen video recording and video editing. It can process a batch of videos at the same time and be extended with third-party video filters. It mainly handles with AVI files but it can also read MPEG-1 files and BMP images. Besides, its plain UI and fast launching and processing speed also earn it a great reputation.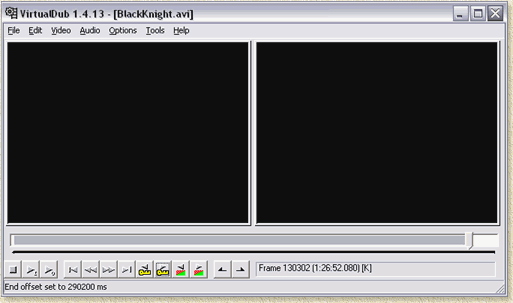 Features:
Fractional frame rate setting is allowed.
Freely compress or decompress Audio and video.
Different video filters are available to enhance video quality.
Hotkeys are provided for convenience.
...
recordMyDesktop
recordMyDesktop is basically a command-line tool for screen recording for Linux. It has two versions of the graphical user interface based on GTK and QT4 from which users can select a window and start screen recording.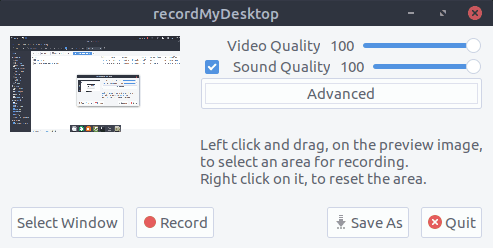 Features:
It is a lightweight screen recording tool without taking too much space.
Recording for a single-window is supported.
Either recording in the user interface or from the command line with recordmydesktop command is acceptable.
The recorded video and audio will be saved in OGG Theora and OGG Vorbis.