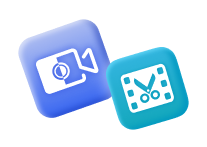 Screen Recorder + Video Converter Ultimate
Shop Now
Hulu is one of the most popular video streaming websites in USA. It provides on-demand streaming service for multiple types of TV shows and movies. You can always find your interested one on it.
Of course you may want to download some shows or movies from Hulu for offline viewing. Here we are showing you 2 ways to watch Hulu videos offline.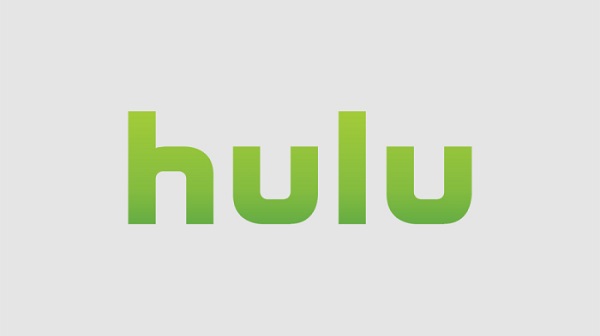 Download Shows on Hulu App
Currently, you can't download shows on Hulu. But the good news is that Hulu is going to make a change and provides download feature for users in this summer after receiving many similar feedback and request on offline watching.
For streaming video services, downloading shows and allowing users to watch videos while no connections of internet is a trend. Following the user preference, Hulu is also going to add download feature in its app soon.
However, Hulu's download feature includes some ads. You can strips out all advertisements with Hulu's $12-per-month plan, while the $7.99-a-month users need to watch advertisements.
Can we watch the shows offline before Hulu officially launches its download feature? Of course the answer is YES!
Download Hulu Shows on FonePaw Screen Recorder
FonePaw Screen Recorder (opens new window) is a professional video screen recording software that will capture your screen for Windows and Mac computer in several steps. By using FonePaw Screen Recorder, you can easily record video from Hulu and save the Hulu videos as MP4, WMV, MOV or video files in other formats. In this way, you can watch the shows or movies offline even they are removed from Hulu.
1. Install FonePaw Screen Recorder
You can download FonePaw Screen Recorder and install it on your Windows or Mac computer.
Free Download Buy with 20% off Free Download Buy with 20% off
2. Select Video Recorder
FonePaw Screen Recorder provides several features like Video Recorder, Audio Recorder and Screen Capture. Since we need to record Hulu shows, let's select Video Recorder.

3. Open Hulu shows you want to record
We need to ensure what we are going to record is opened and displayed on our screen. Select the shows you preferred and make sure they are ready before you start video recording. Make sure your internet access is available.
4. Turn off Microphone Sound with System Sound on
Of course we do not want to watch videos with lots of background noise. Turning on the System Sound ensures you record the original sound of the video, while turning off the Microphone Sound ensures no other sounds will be recorded from you Microphone.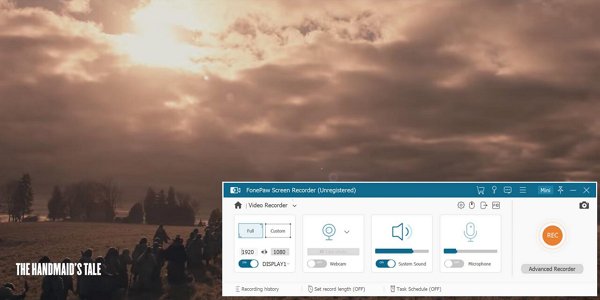 5. Select Custom Screen Recorder and choose area where Hulu show is playing
For sure, you do not need to record the full screen of your computer. Selecting the Custom Recording feature, and frame your recording position to exactly where the show is playing.
6. Record Hulu videos
When everything is ready, click Rec to start recording shows or movies from Hulu. Since a episode or movie takes 20 minutes to several hours to finish, you can click the clock icon and set the time length for the video. In this way, the recording will end automatically when the video is finished.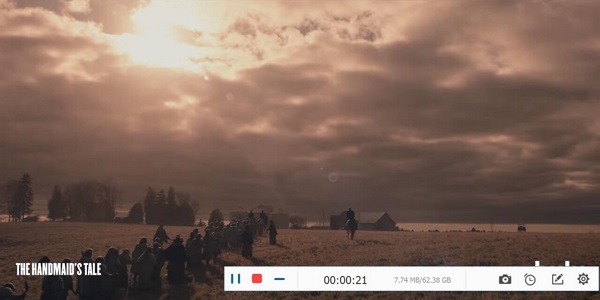 7. Save Hulu video to computer
When the Hulu video is recorded, you can view what has been recorded andclick Save to save the Hulu video to anywhere you want.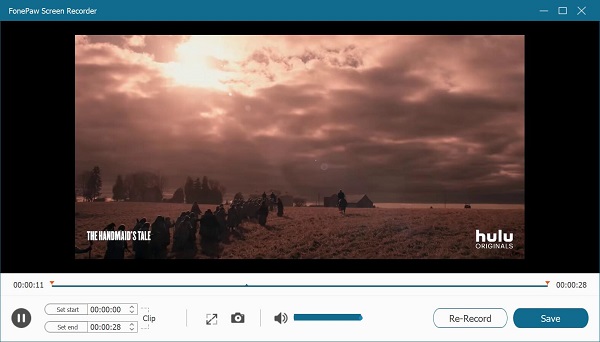 Tips
To better download episodes and movies from Hulu with FonePaw Screen Recorder, here are a few things to notice.
You don't want to record windows or notifications from other apps in the Hulu video. To avoid that, select Advanced Recorder > Lock and Record Window, which makes the recorder to record only the selected window(such as the Hulu video playing window) while leaving out overlay windows from other apps.

Task Schedule on the recorder allows you to set up a recording task, which can automatically start and stop Hulu video recording on the time you have set.
Go to Output settings, you can configure the video format and quality to save the Hulu shows and movies.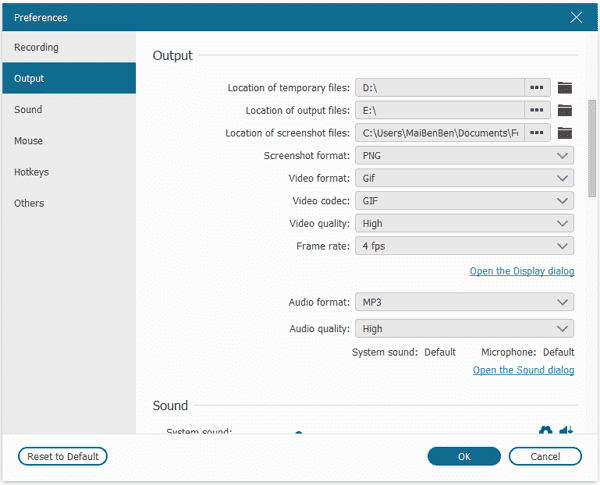 Disable Show Mouse Cursor option on the recorder so that the Hulu video you get won't include mouse cursor.
Now you can watch offline shows whenever you want! Hope you enjoy.