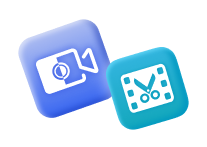 Screen Recorder + Video Converter Ultimate
Shop Now
Bandicam Screen Recorder is a free screen recording software for Windows users that is too good to miss. As a tool for screen recording, it enables you to capture everything you want on your PC screen. Extra features such as audio recording, webcam overlay, real-time drawing, scheduled recording, and 24-hour long-term recording are also available.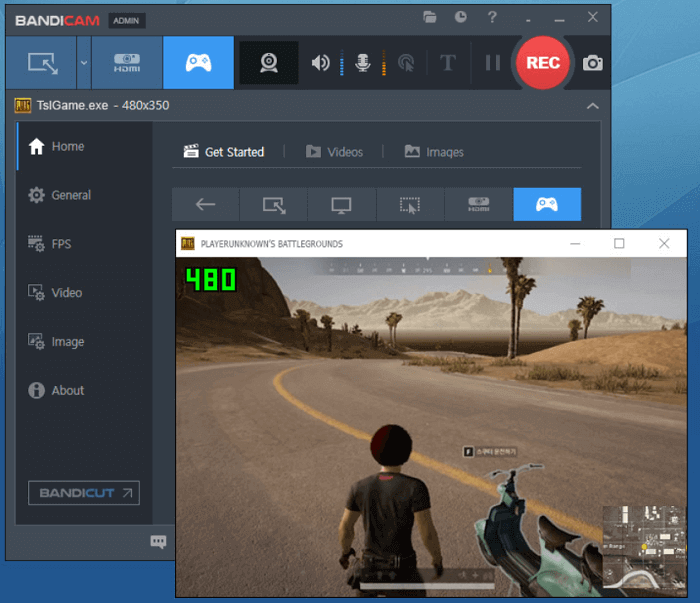 The first task a good screen recorder needs to fulfill is to easily record the screen whenever you need. It is believed that a trustable screen recorder can store much information in a really short time, while the brain can hardly do. Since most of you need to deal with multiple tasks, a good screen capture software is useful.
Undoubtedly, Bandicam Screen Recorder is the outstanding one among screen recorders, for it can accomplish the task of recording various videos like lectures, conferences, etc.
Now just dive into the Bandicam world and learn about what and how Bandicam Screen Recorder works.
Part 1. An Overview – What Can Bandicam Screen Recorder Do?
As described above, Bandicam Screen Recorder is used to record screen. With a high compression ratio and the video quality of the original work preserved, it can be used to record high-quality videos especially in games. Within just a few clicks, you can have your screen recorded by Bandicam.
It also allows you to record and save your long-term computer work or monitor computer usage in a time length of 24h a day. Just make sure your computer does have enough storage space.
Moreover, if you want to make your recording more vivid, real-time pen drawings, arrowheads, and writings are available. You can even record your own face and voice when recording the screen!
With all the functions mentioned, you can find your recorded video a wonderful and informative one for the audience with your simultaneous annotations and explanation in voice.
That's a quick introduction to Bandicam Screen Recorder's main functions. Certainly, it's not enough for you to decide whether to download and use it or not. In the following part, you will be shown some details of Bandicam.
Part 2. Key Features of Bandicam Screen Recorder
After a glimpse of Bandicam Screen Recorder, you may expect a more detailed discussion of its key features. In this part, we mainly discuss 4 aspects, including ease of use, recording quality, stability and cost.
Ease of Use
We can tell you that Bandicam Screen Recorder is easy to get started. It marks itself as an easy-used tool. At the first look at its interface, you will notice almost all the functions are classified in different columns respectively with clear icons. You can easily find the access to any function or setting. Within just a few clicks, you can easily choose the recording mode you want switch it when necessary.
To offer you good experience, Bandicam Screen Recorder has set the basic parameters for you. The only thing you need to do is thinking what to record! And other preparation will not bother you. Of course, you can choose to reset them including output format, output folder, hotkeys, etc.
Here's a feedback from Bandicam user.
---
"What I like most about this screen recording software is how lightweight, easy to use, fast to run, and simple to figure out it is."
---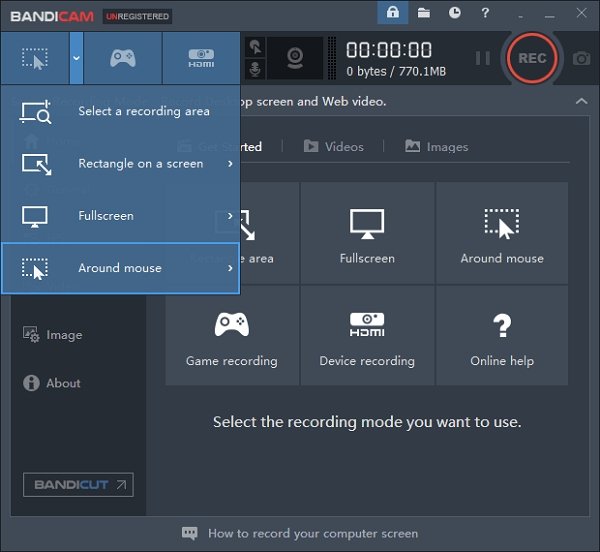 The difficulty of using this screen recorder will never be part of your consideration.
Recording Quality
When it comes to recording quality, it still performs well. Whichever screen area or video you choose to record, Bandicam will record it in full resolution, which means the recorded video quality is the same as that of the original one.
Apart from video quality, audio quality is also thought to be good. Both internal and external sound are clear and easy to listen to.

More tips
Both video quality and audio quality can be adjusted in settings. You can choose the most suitable one according to your needs.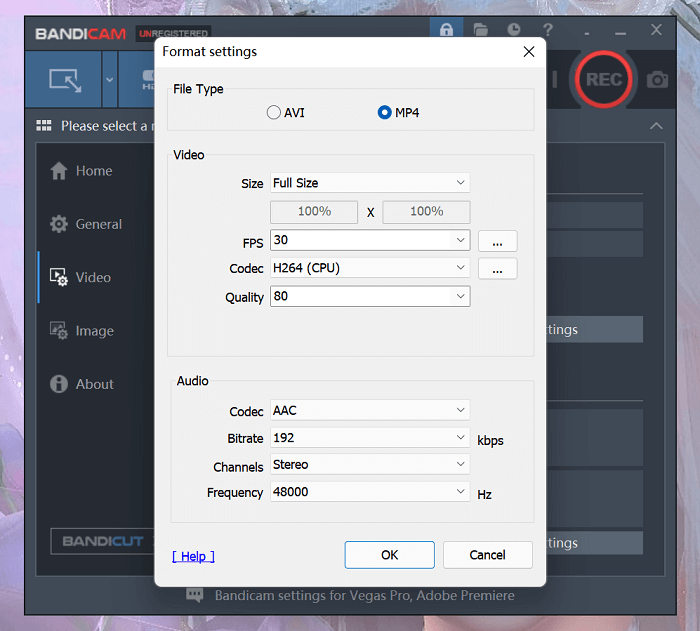 Stability
In most situations, Bandicam can steadily operate, otherwise it cannot do the long-term recording. But Bandicam is yet to be perfect in terms of stability.
Some users once encountered the same issue:
---
"Sometimes the audio quality is poor within the first 5 seconds of a recording. Because of this, I wait 5 seconds before I start recording."
"I have faced drop in frame rates which recording the video while using Bandicam Screen Recorder sometimes."
---
Reasons for the cases are varied. One possible reason can be that VFR is the default mode of FPS, which means the frame rate may change according to the recording conditions. Besides, as you don't have full access to all functions in the free version of Bandicam, the stability can also be influenced.
Though the experience is not pleasant, it won't be a great impairment when you are using Bandicam. What it focuses on is the simple operation of screen recording.
Cost
The final aspect to share is the cost of Bandicam Screen Recorder. It can be a reference for you to evaluate if it is worth the price.
Normally, Bandicam Screen Recorder has two versions: the free version and the paid version. The most obvious difference between the two versions is that only a ten-minute recording time length is available in the free version. If you need to record videos like lectures and live streams, the free version may not satisfy you.
Another difference is that the free version is more likely to be unstable, which has been mentioned in the former part. For the paid version, you should pay $39.95 for one PC lifetime license. Generally speaking, it's not expensive considering its easy operation for screen recording in different situations.
Now you have known much about Bandicam Screen Recorder. It's a versatile screen recording tool for Windows users. Pitifully, Bandicam is not available on Mac. Don't worry! If you are Mac users and searching for a screen recorder with more customization options, in the last part, we'd like to provide you with an alternative to Bandicam Screen Recorder.
Part 3. Alternative to Bandicam Screen Recorder – FonePaw Screen Recorder
There is a great competitor for Bandicam Screen Recorder - FonePaw Screen Recorder. Also, as a screen recorder, FonePaw Screen Recorder shares similar functions with Bandicam Screen Recorder, but offers better experience in customization.

Free Download Buy with 20% off Free Download Buy with 20% off
FonePaw Screen Recorder is a helpful and easy-to-use software for both Windows & Mac, which means if you are a Mac user and cannot use Bandicam, FonePaw Screen Recorder will be a good choice. It is simple to use as well.
First, it can record the video and the audio at the same time. Similar to Bandicam, your recording can be fixed on a particular window, with simultaneous annotation and snapshot taking available. These practical functions are suitable especially for game recording.
Compared to Bandicam Screen Recorder, FonePaw Screen Recorder emphasizes more on customization. You can record a high-quality video via tuning all parameters in the Preferences section. For example, the frame rate is set to be 24 fps by default, which is the most suggested one in videos without frequent movement.
For convenient operation, FonePaw Screen Recorder also provides you with many hotkeys. Using the hotkeys will reserve much time.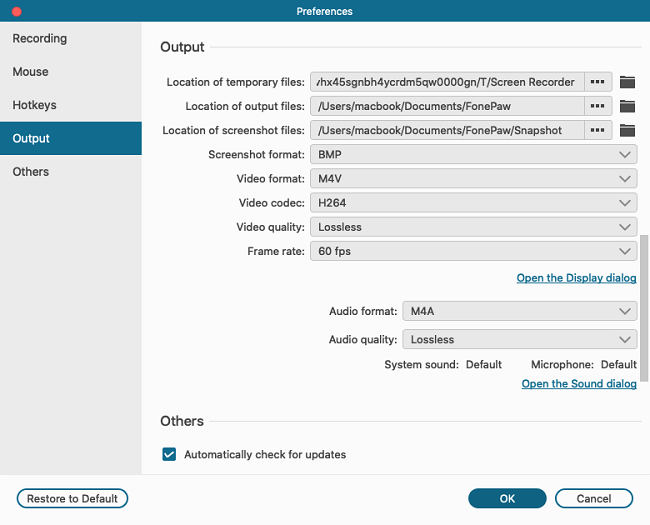 In a word, if you are searching for a beginner-friendly screen recorder like Bandicam, you will like FonePaw Screen Recorder. Besides, it costs you $79.77 to get a lifetime license.
Conclusion
It is no doubt that Bandicam Screen Recorder is the best free screen recorder in easy operation for screen recording that you can easily get started. If you find it suits you, download Bandicam Screen Recorder without hesitance.
If you are a Mac user who cannot use Bandicam Screen Recorder but also search for a good one, we highly recommend you to try FonePaw Screen Recorder for Mac. You will like it.
After all, with the clear review, you can choose to use Bandicam Screen Recorder or its alternative – FonePaw Screen Recorder according to your needs. With the best screen recorder, you can enjoy high-quality recording files, which can also help you live an easier life.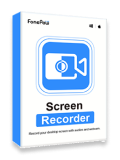 Screen Recorder
Capture every loving moment of your screen on Windows and Mac!