Apple TV is a digital media player and microconsole promoted by Apple Inc. Users can watch TV shows online through Apple TV or use the Airplay feature to transfer photos, videos and music from iPads, iPhones, iPods, and PCs to a high-definition widescreen television.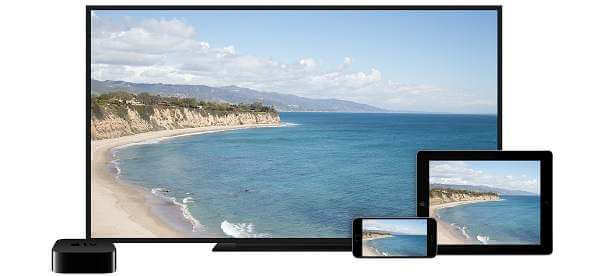 However, when using Apple TV, you might find it is not connecting to Wi-Fi sometimes. The reasons could be as follow:
Apple TV is unable to find or join the network.
The Wi-Fi network is unstable.
The existence of intermittent connection problem like Error -3905 code.
There are several ways to fix the problems.
1. Make sure your Wi-Fi network is working
The first thing you should do is check if your Wi-Fi network is working. If you have an iPhone on hand, check if your iPhone can access internet on that Wi-Fi. If the Wi-Fi can access internet on your other device, you should also ensure that there is no device interfering the connection between Apple TV and your Wi-Fi network. In fact, there are some devices could cause interference with Wi-Fi networks when they are nearby:
Wireless headsets
Cordless phones
Microwave ovens
Chrome faceplates
Metal dividers
Doors on the entertainment unit where the Apple TV is placed
Once all possible interference have been cleared, test your connection. If the same problem persists, proceed to the next instructions.
2. Restart your Apple TV and router
Turn on the menu of Apple TV, then tap the button as follow: Setting>General> Restart
Turn off the router switch, and then open.
Check if the problem has been resolved. If not, try the next method.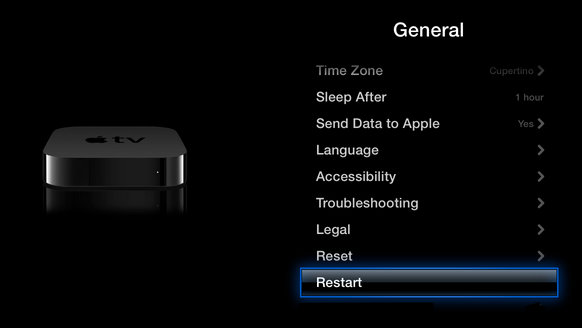 3. Update your equipment
Update your wireless router's firmware
You may refer to your router's manual for the specific steps to update the firmware as every router is different, but generally, they have a similar process for upgrading the router's firmware.
Step 1: Login to your router's administrator console.
Step 2: Locate the firmware upgrade section of the administrator console.
Step 3: Download and install the router firmware (from a trusted source).
Update your Apple TV's software
Step 1: Turn on Apple TV and go to Setting.
Step 2: Select Update software.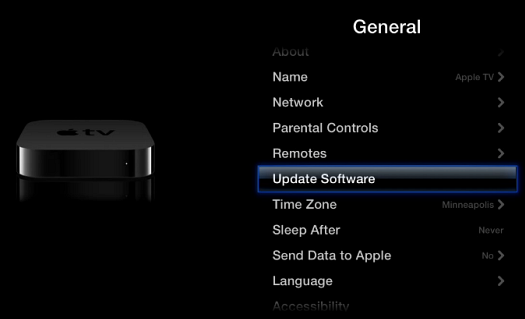 If the Apple TV still cannot connect to Wi-Fi after the software update, there are other methods you can try.
4. Check security settings on your router
First, make sure you enter the password of the router correctly.
Then verify if the router is using MAC Address Filtering. If MAC address filtering is enabled, go to Settings > General > About on Apple TV to get Apple TV's MAC address and add the address to your router's list.
Last but not least, if your router is set to WEP, you may switch the wireless security to WPA or WPA2. Also, it is helpful to temporarily disable the wireless security on the router.
5. Use an Ethernet cable
If you still can't fix the Wi-Fi network on your Apple TV, you can just turn to using an Ethernet cable. Make sure you connect to right output and input port as well as upgrade Apple TV software to rule out connection problem caused by outdated tvOS. Please refer to Method 3 to understand the upgrading process.
If you have done all the methods above and finally fail to fix the problems, you may contact Apple Support.