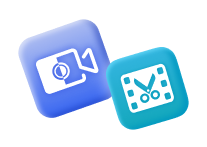 Screen Recorder + Video Converter Ultimate
Shop Now
We are now in the era of online activities, like having online meetings or lectures, or just enjoying live streams or playing games. These activities are on the screen, which enables us to make a backup via a screen recorder if we need to check them again. As the oldest screen capture software, Snagit boasts powerful functionality. But after being released nearly three decades, it is hard for it to satisfy diverse needs of users. Therefore, this article will simply introduce Snagit to you and offer you 10 best alternatives to it.
How is TechSmith Snagit?
Snagit is good enough to be a popular screen recording tool. It can capture screen flexibly and record the audio from the system sound or microphone simultaneously. Apart from screen recording, it also supports image editing. You can personalize your own image without using another tool. Besides, you can share your videos or images on Snagit directly.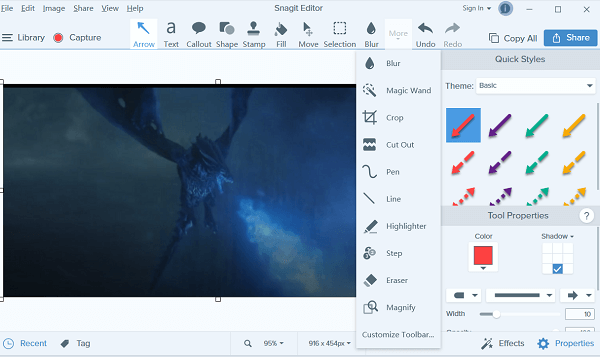 But at the same time, with advanced technology, online activities now vary according to different situations, and Snagit functions seem to be limited. For instance, you can only set the output format as MP4, GIF, and PNG, and it has few recording modes. That's why we'd like to introduce 10 Snagit alternatives to you, which can meet multiple needs.
Best Snagit Alternatives
In this part, altogether 10 best Snagit alternatives will be presented. Before we look through them one by one, let's check the table to preview their features:
 
Output Format
Webcam Recording
Task Schedule
Auto Stop
Built-in Editor
Supported OS
FonePaw Screen Recorder

10+

(MP4, WMV, MOV, GIF, MP3, etc.)

√
√
√
√
Windows & Mac
ScreenRec Screen Recorder
MP4, PNG
√
×
×
√
Windows & Mac & Linux
Greenshot
JPG, PNG, BMP, GIF
×
×
×
√
Windows & Mac & Linux
ShareX
PNG, GIF, FFmpeg
×
√
√
√
Windows
Bandicam Screen Recorder

5+

(AVI, MP4, AAC, PNG, JPG, etc.)

√
√
√
×
Windows
TinyTake
JPG, MP4
√
×
×
√
Windows & Mac
Screenpresso
MP4, PNG
×
×
×
√
Windows
Movavi Screen Recorder

10

(MP4, GIF, MP3, PNG, BMP, etc.)

√
√
×
√
Windows & Mac
Windows Snipping Tool
PNG, JPG, GIF
×
×
×
√
Windows
Icecream Screen Recorder

5+

(JPG, PNG, MP4, AVI, etc.)

√
√
×
√
Windows & Mac
After viewing each Snagit alternative's features, we can then have a look at them one by one.
1. FonePaw Screen Recorder
FonePaw Screen Recorder is an outstanding screen recorder to be the best Snagit alternative. It can record the screen and allow you to take snapshots in multiple formats. While you are recording the screen, you can record your webcam, the system sound, and the microphone sound, too. These basic functions have boosted it as a useful screen recorder.
What's more, FonePaw Screen Recorder still has its highlights: "Auto Stop" feature. It allows the screen recording to stop automatically by recording time length, recording file size, and a set time. Once you enable this feature and set it according to your needs, you never need to worry about forgetting to stop the recording manually and having to get a super long or big recording file. Besides, FonePaw Screen Recorder also provides a professional game recording mode.
Free Download Buy with 20% off Free Download Buy with 20% off
Pros:
Multiple Output Formats
Built-in Editor Available
Able to Stop Recording Automatically
Flexible Customization
Cons:
Recording Time Limited in Free Trial Version
Now let's follow the simple guide on how to record screen with FonePaw Screen Recorder:
STEP 1. Download and Launch FonePaw Screen Recorder
Free Download FonPaw Screen Recorder here and open it on your computer.
Free Download Buy with 20% off Free Download Buy with 20% off
STEP 2. Choose One Mode You Need
You can see an intuitive interface after opening it. All main functions are listed on the page, and what you need to do is just choose the one you need.


Tips:
You can tune the parameters on the top-right corner of the interface before recording. It doesn't matter if you don't want to set them by yourself, because FonePaw has set the useful default settings for you.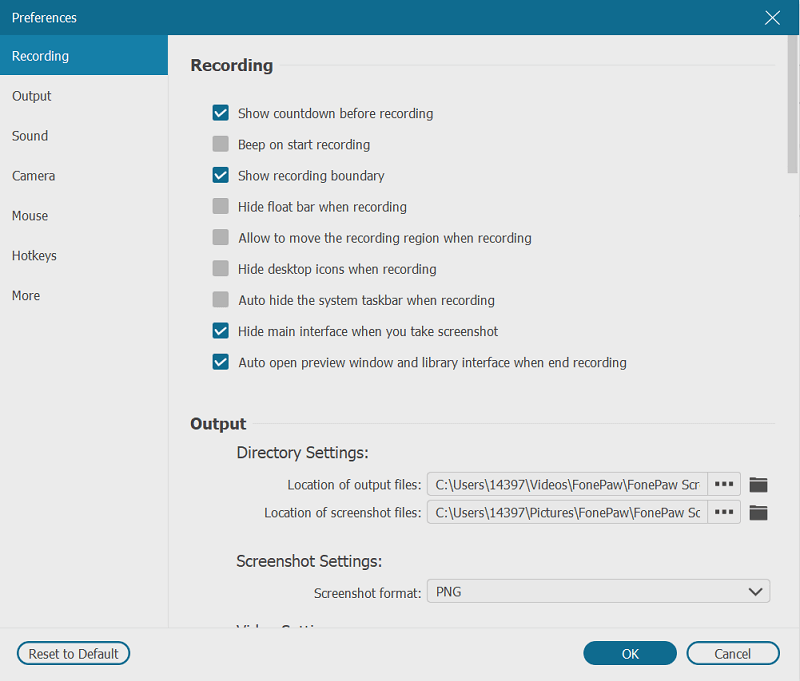 STEP 3. Finish Recording
When you finish recording screen, FonePaw Screen Recorder also provides you with customized service for the recorded video. Complete it and you've successfully save your screen recording files.
You can watch the video for a detailed guide.
2. ScreenRec Screen Recorder
ScreenRec Screen Recorder is also a Snagit alternative to take snapshots and record screen. It has a minimalistic interface that everyone can get started easily. Like FonePaw Screen Recorder, it also allows you to record webcam and the sound from both the system and the microphone.
One of its interesting features is that you can upload your recording to the cloud in real-time with its algorithm. Therefore, you can immediately get a link to share your images or videos with your friends.
Pros:
User-friendly Interface
Able to Edit the Recorded Files
Upload Recorded Video to the Cloud and Offer a Sharable Link
Cons:
Limited Output Formats
Limited Recording Mode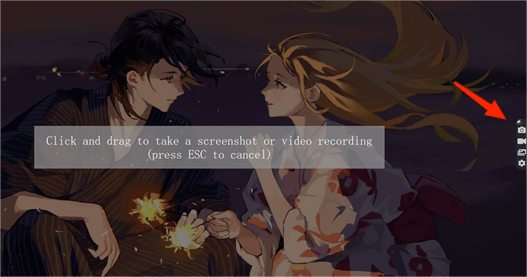 3. Greenshot
Greenshot is a bit different from the former two alternatives. It has expertise in screen snapshots instead of screen recording. If you only want to find the Snagit alternative for taking snapshots, Greenshot is a choice.
It also has a built-in editor for you to personalize your snapshots or other images. As open-source software, it's useful and able to meet your basic needs.
Pros:
Freeware to Use
Attached with Built-in Editor
Cons: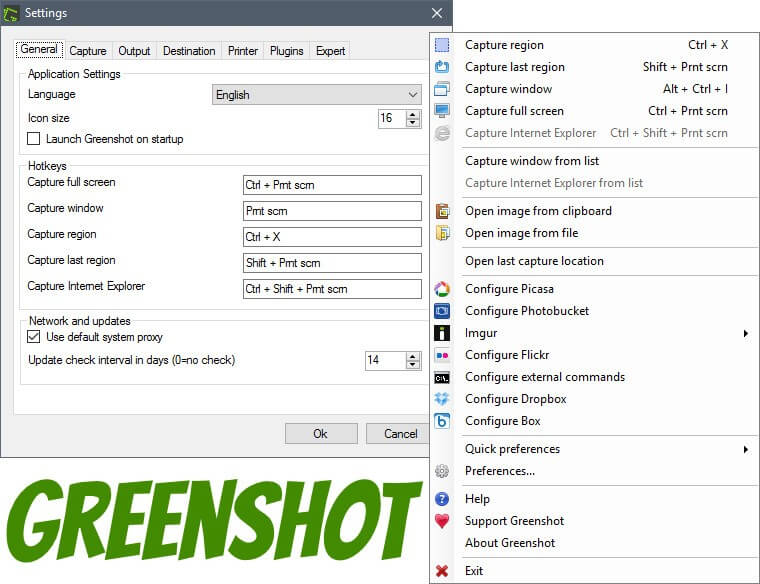 4. ShareX
As a Snagit alternative, ShareX is a bit similar to Greenshot. It also focuses on screen snapshots, but it can also record screen if needed, and that's where it outperforms Greenshot.
What impresses us is the complete service ShareX offers. It helps you capture snapshots, record screen, and then allows you to edit them. When you finish editing, it too supports uploading your files to multiple platforms like Google Photos. You can check all images you've saved and edited on it easily. So considerate!
Pros:
Open-source software
Multiple Editing Features
Cons:
Only Available on Windows
A Bit Complex Interface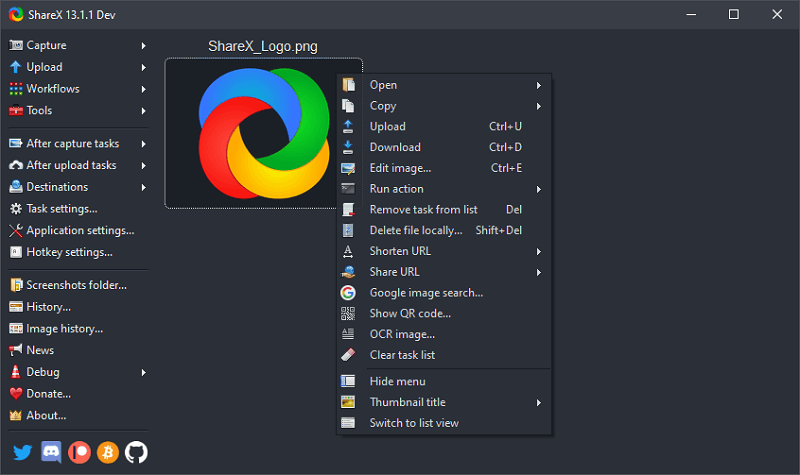 5. Bandicam Screen Recorder
Bandicam Screen Recorder is a popular screen recorder. With a high compression ratio and the video quality of the original work preserved, it can be used to record high-quality videos, especially in games.
One of its prominent features is that it allows you to record and save long-term computer work or monitor computer usage in a time length of 24h a day. With its editing features, you can customize your own recorded videos. All its powerful features never let you down.
Pros:
Able to Record Long-time Video
Multiple Editing Features
Free to Use
Cons:
Only Available on Windows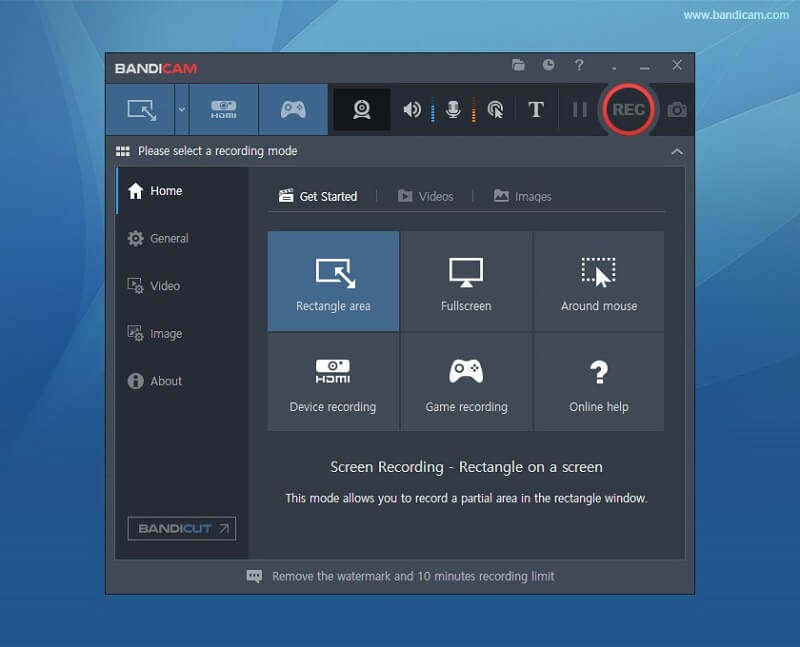 6. TinyTake
TinyTake is another easy-to-use Snagit alternative. It can both capture screenshots and videos and allows you to do real-time editing.
Its highlight lies in its sharing features. Like ScreenRec and ShareX, it can upload your recorded files and share them with others. What may attract you is that you can directly upload the video to YouTube.
Pros:
Offer Real-time Editing Feature
Able to Upload Recorded Videos to YouTube Directly
Cons: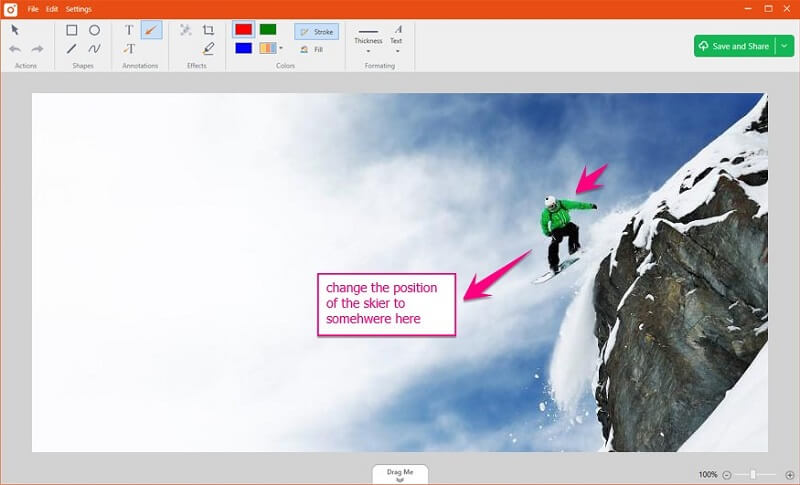 7. Screenpresso
If you are searching for a beginner-friendly screen recorder to record screen as well as take snapshots, Screenpresso should be taken into consideration. It simply offers you two options: Screenshot region and Record video.
It also allows you to edit the snapshots. After you finish recording, Screenpresso will help you publish the files to Google Drive, Twitter, OneDrive, Dropbox, etc.
Pros:
Easy-to-use UI
Upload Files to Multiple Platforms Conveniently
Cons:
Only Available on Windows
Few Recording Mode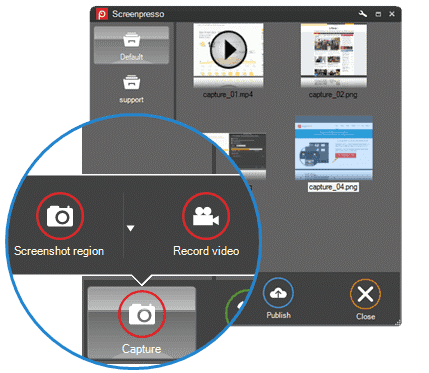 8. Movavi Screen Recorder
Movavi is undoubtedly a professional screen recording tool. It allows you to record the screen and the webcam, as well as the system and microphone sound. Similar to FonePaw Screen Recorder, Movavi dedicates itself to improving your recording experience.
Another feature is that it has more output formats than many other Snagit alternatives. Video formats like MP4, AVI and MOV are all available.
Pros:
Multiple Output Formats
Allow Scheduled Recording
Cons:
Only Offer 7 Days Free Trial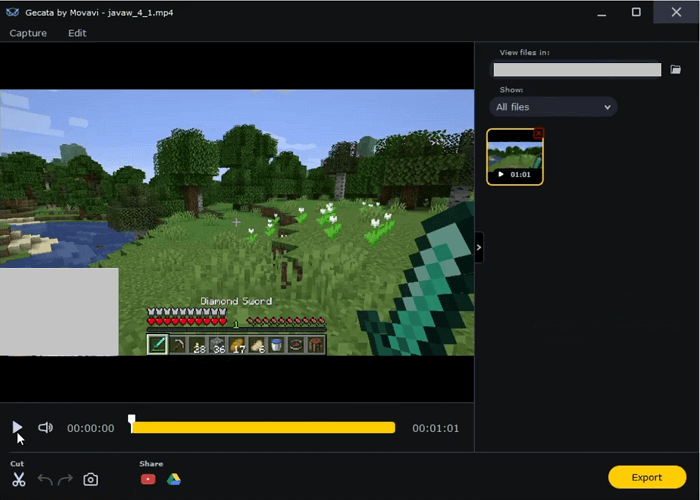 9. Windows Snipping Tool
Just as its name says, Windows Snipping Tool is attached to Windows systems, which means it is only available on Windows. Though it cannot record screen, it is helpful enough if you just want to capture screenshots.
As a tool originally offered by Windows, it allows you to edit the snapshots as well. This tool is the best when you only need to take some screenshots in a hurry.
Pros:
Easy to Use
Freeware for Windows Users
Cons:
Cannot Record Screen
Only Available on Windows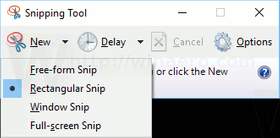 10. Icecream Screen Recorder
Icecream Screen Recorder is an all-around screen recording tool for you. Apart from basic functions like recording screen, webcam, and audio, it boasts various useful video editing features for you to personalize your recorded files.
What's more, it also offers a game recording mode for gamers. With this Sinagit alternative, you can have your own vivid recorded videos.
Pros:
Multiple Recording Modes
Scheduled Recording Available
Various Preference Settings
Cons:
Much Features Only Available on Pro Version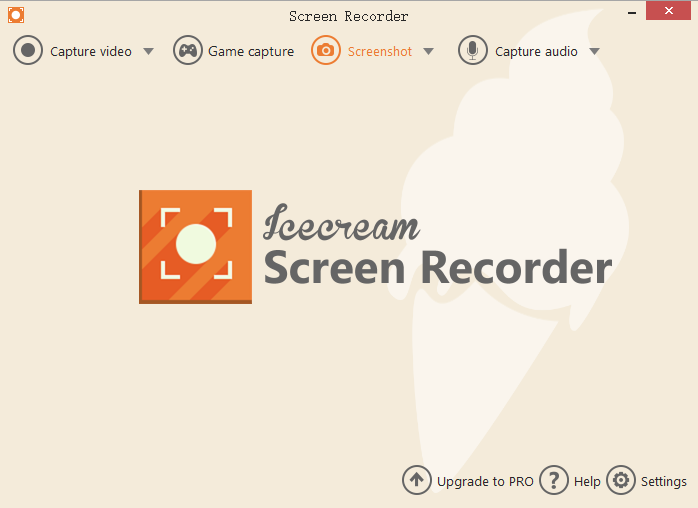 Conclusion
Above all, we've introduced 10 best Snagit alternatives to you. Each of them has their own highlights and shortcomings, and you just check them one by one to find the suitable alternative for yourself. If you want to quickly scan all of them, you can come back to the very beginning of this post, and there is a table to conclude their features. Among the 10 alternatives, we highly recommend you to try FonePaw Screen Recorder. Hope this passage can be of some help!
Free Download Buy with 20% off Free Download Buy with 20% off