Jailbreaking a iPhone/iPad is not an easy, especially for those who are new to jailbreak. You may fail for several times or get errors after jailbreaking. This post includes three issues that users commonly come across when using Yalu, TaiG , Pangu, PP Jailbreak or other jailbreak tools to jailbreak your iPhone/iPad/iPod with iOS 10.1, 10.0.2, 9.3.5, 9.3.3, iOS 8.
Troubleshooting: Jailbreak Fails or Jailbreak Tool Crashes
It is very common that users have to try several times before they can successfully jailbreak their iPhone 7/6s/6s Plus/5, iPad Mini/Air/2/3 or other iOS devices, especially if you are jailbreaking your device for the first time. So don't worry and check if you have done the following things right.
1. Jailbreak Tool
Have you downloaded the right jailbreak tool? Usually, a jailbreak tool can only support certain iPhone/iPad/iPod models running on specific iOS versions. Before downloading the tool, read the description carefully and make sure your device and iOS version is compatible with the tool. To check the iOS version of your iPhone/iPad/iPod, go to "Settings" > "General" > "About".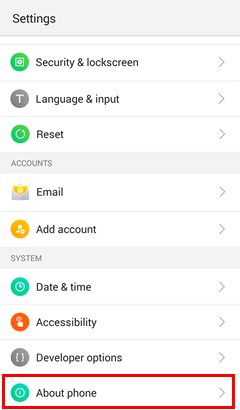 Jailbreak tool for new iOS versions, such as iOS 10.2, 10.1, 10.0.2 may not be released or in beta.
2. Turn Off Passcode & Touch ID
You should have turned off passcode or Touch ID unlock on your device. With lock screen enabled on the device, it may stop or crash a few jailbreak utilities. Therefore, before jailbreaking, go to "Settings" > "Touch ID & Passcode" and toggle off the buttons fro passcode and Touch ID.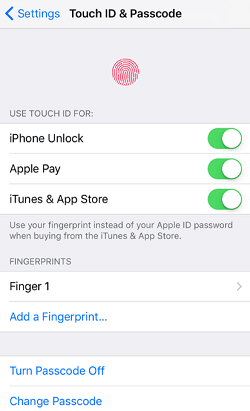 3. Airplane Mode & Find My iPhone
Enable Airplane mode and disable Find my iPhone before jailbreaking**.**
4. Ensure the USB connection is alright.
Firstly, unplug your iPhone, iPad, iPod and plug it back in. If it doesn't work, change for a different USB cable or try a different port on your computer.
5. Re-install Jailbreak Tool
Delete the crashed jailbreak tool from your computer and re-install it again to see if the problem is solved.
6. Computer Issues
Sometimes it is somethings about the computer that make the jailbreak fail. Firstly, try to run the jailbreak software as an administrator on your computer. And if possible, switch to a different computer to download the jailbreak tool and perform the jailbreaking again.
7. Reset iOS Devices
If none of these methods works, it could be your iOS device that stops the jailbreak. A reset of all the settings or a factory reset could fix the problem.
Reset all settings: Open your iOS device, go into "Settings" > "General" > "Reset" > "Reset All Settings". This will reset the settings on your device to factory state. But it won't delete any documents, files, or installed apps on your device.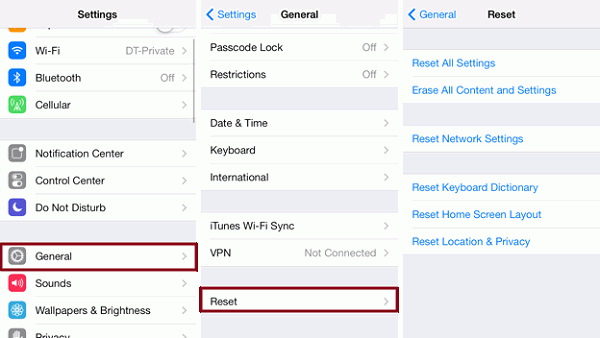 Factory Restore: A factory restore will delete all your contents and settings on your iPhone/iPad/iPod and bring the device to its factory state. To avoid data loss, back up your device to iTunes or iCloud before restoring the device. There are two ways to factory restore your device:
Go to "Settings" > "General" > "Reset" > choose "Erase all content and settings".
Connect the device to iTunes, choose the device, and click "Restore" in the Summary panel. (This will installs the latest iOS on your device).
After the factory restore, jailbreak your iDevice again.
Troubleshooting: Can't Get Cydia on iPhone/iPad/iPod After Jailbreaking
After jailbreaking, some users can't find Cydia on their devices anywhere. This happens a lot when you use a jailbreak tool that requires you to launch its icon in order to install Cydia. Enabling VPN can help with the problem.
Navigate to "Settings" > "General" > "Network" and turn on VPN. (VPN may ask for password, and just continue without entering password.) You'll get an error and the device reboot. The Cydia should be on your Home screen after rebooting.
If you don't get error after toggling VPN on, reset your network settings on "Settings" > "General" > "Reset" > "Reset all Network Settings". Then toggle on VPN again and see if you get the error.
If VPN doesn't help with your problem, factory restore your iPhone/iPad/iPod and re-jailbreak your device.
Troubleshooting: Get Errors When Downloading from Cydia
When using Cydia, you could get these errors:
Error: Server name: connection refused
The error is probably caused by overloaded, down server. There is nothing you can do with it. Users get this error from POSIX now and then.
Error: I wasn't able to locate file for the libactivator package
You need to manually fix this package. When you get this error, you can't install contents from Cydia. So reset network settings and it should fix the libactivator error.
If you have other errors that are not mentioned above. Post your problem below and let's see if we could fix it together.