As more iOS 10 jailbreak tools have been released, finally you can find some solid solutions to jailbreak your iPhone 7/7 Plus/6s/6s Plus. If you have made up your mind to get your new iPhone jail-broken, follow this tutorial to get the step-to-step guide and things to remember about iPhone jailbreak.
Part 1. Jailbreak Basics: Common Jailbreak Terms
If this is the first time you jailbreak a iPhone/iPad or you often get confused by the various jailbreak terms, you should go through the common jailbreak lingo that we have concluded below.
Jailbreak: Jailbreaking is iOS equivalent of rooting. Making use of software exploits of iOS system, jailbreaking removes software restrictions imposed by iOS and permits access to certain core functionality that Apple originally doesn't give us, thus allows us to make modifications that are impossible to achieve in non-jailbroken iOS device.
Tethered/untethered jailbreak: A tethered jailbreak requires the iOS device to be plugged into a computer when turned on while an untethered jailbreak is preferred because you reboot your jailbroken device as much as you want without connecting to a computer.
Cydia: It is basically the App Store for a jailbroken device. From Cydia, you can download, install and manage all tweaks, apps, settings, features, icons and more that you can't find in App Store. Jailbreaking is the only way to get Cydia on your iOS device.
SHSH Blob: Jailbreak users are suggested to save SHSH Blob if they want to downgrade their iPhone/iPad to older iOS version in the future. SHSH Blob is a small piece of data that designed to control the iOS versions that users can install on their iOS devices, generally only allowing the newest iOS version to be installed.
Recovery mode/DFU mode: Some users couldn't identify the differences between recovery mode and DFU mode. When you see the screen with connecting to iTunes icon, your device is under recovery mode. When in DFU mode, the screen is black.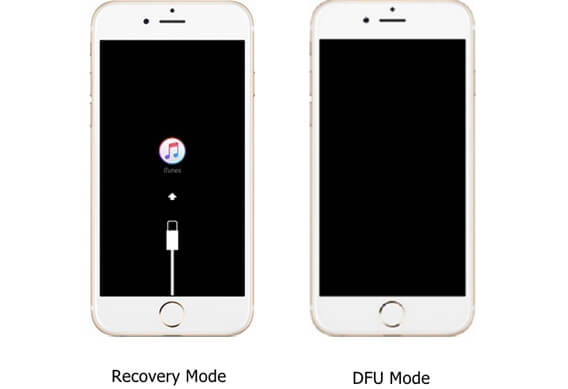 Part 2. Get Prepared for iOS Jailbreak
Before jailbreaking your iPhone 7/7 Plus/6s, make sure that you have got these prepared.
Check the specific model of your iPhone and make sure the jailbreak method that you are going to use is compatible with your device. Remember: the method used to jailbreak a phone varies according to different models.
Make a complete backup of your device

(opens new window)

a complete backup of your device via iCloud or iTunes.
Ensure that there is enough battery in your iOS device.
Part 3. Step-to-step Guide on How to Jailbreak iPhone7/6s
This tutorial will introduce the specific steps to jailbreak iPhone 7/6s with Yalu Jailbreak and Cydia Impactor. Before we actually start, let's first get to know about the jailbreak.
Yalu Jailbreak is developed by the well-known hacker Luca Todesco. It is just last December that the beta version of the jailbreak is open to the public with limited models supported. This jailbreak is compatible with the following devices running on iOS 10.1 and iOS 10.1.1:
iPhone 7/7 Plus
iPhone 6s/6s Plus
iPad Pro
Warning:
The Yalu jailbreak is in beta and might cause trouble on your device. You are highly suggested to wait for a stable version.

Currently, the author disables Cydia Substrate so very few Cydia tweaks will work after jailbreaking.

The jailbreak is semi-tethered.

If anything wrong with the jailbreak, your device has to be restored to the latest iOS.10.2.
Step 1. Download Cydia Impactor and Yalu Jailbreak IPA on your computer. The Cydia Impactor works in Mac OS X, Windows, Linux (32-bit), or Linux (64-bit) environment.
Tip: For iOS, whether you are using Windows or MacOS, you need to have the latest iTunes installed for this tool to work.
Step 2. After downloading, on a iMac or Macbook, find the Cydia Impactor .dmg file and open it. On a Win PC, open and extract files from Impactor_0.9.38.zip.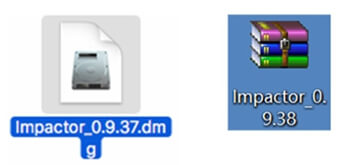 Step 3. On a Mac computer, drag and drop Impactor to the Applications folder and launch it. On a Win PC, click Impactor to start the program. You'll see a pop-up window like this:

Step 4. Use USB cable to connect your iPhone 7/7 Plus/6s/6s Plus running on OS 10.1/iOS 10.1.1 to the computer.
Step 5. The Cydia Impactor will recognize the connected device and show its name on the first column. Then drag and drop the Yalu IPA file onto Cydia Impactor.

Step 6. When you are asked to enter your Apple ID and password, enter the information to sign the IPA file.
Step 7. Then a app named "mach_portal" will be installed on your iPhone 7/6s. Step 8. After installing, go to "Settings" > "General" > "Profiles & Device Management". Tap on the profile that contains your email address and click "Trust".
Step 9. Then you can launch the "mach_portal" app. Your iPhone will enter a white screen for 15-20 seconds, which means that the jailbreak process has started. Do not operate your iPhone in the process.
Step 10. Once the jailbreak completes successfully, your device will reboot automatically and you can see the Cydia icon appearing on the Home screen.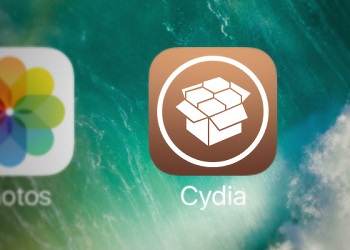 Your iPhone 7/6s has been successfully jailbroken. You can launch Cydia to start using it. For the first time the Cydia is launched, it will need some time to perform the initial setup. However, remember: since the author has disabled Cydia Substrate currently in this jailbreak, there are not much tweaks you can use from Cydia. Also, since this jailbreak is semi-tethered, you need to launch the Yalu (mach_portal) app to re-jailbreak your iPhone 7/6s every time you restart the device.
Updates:
On Jan. 4, Luca Todesco announced through his Twitter page that the Yalu iOS 10 jailbreak tool is now also working on iPhone SE. And more iPhone model will be supported. "Yes, support for 5s and 6 will be added, but not a priority." quoted from Todesco.
Todesco promised in his twitter on Jan. 7 that the Yalu iOS 10 - 10.1.1 jailbreak beta will be extended to include an iOS 10.2 jailbreak. However, the Jailbreak doesn't support iPhone 7 or iPhone 7 Plus running iOS 10.2.
Tip: If the jailbreaking unfortunately fails, you can restore iPhone from iTunes. But all data on iPhone will be wiped out. FonePaw iPhone Data Recovery can help you to restore data from jailbroken iPhone.