We want our phone to run smoothly so it is frustrating when our iPhone 7/7 Plus/6s/6/5s/5/4 touch screen doesn't work properly. It could be the touch screen becomes unresponsive randomly and takes seconds or even minutes to respond to any touch and tap again. Or in some cases, the screen doesn't respond to 3D Touch presses.
There are many reasons for unresponsive touch screen and I am not going to bore you with the complicated explanations but to introduce several easy fixes for you to solve the problem at home.
Tip: If your iPhone is stuck at specific screen, for example, get stuck at Apple logo, click to learn about how to fix iPhone stuck at Apple Logo (opens new window).
Fix: iPhone Touch Screen Not Working
1. Make Sure That the Touch Screen is Clean
The touch screen might not work properly if it has been touched by greasy or moist finger. Therefore, the first thing you should do is to wipe the touch screen with a clean cotton cloth and get rid of any oil, dirt, gunk that is covered on the screen. And in the future, avoid touching the iPhone screen with wet or greasy fingers.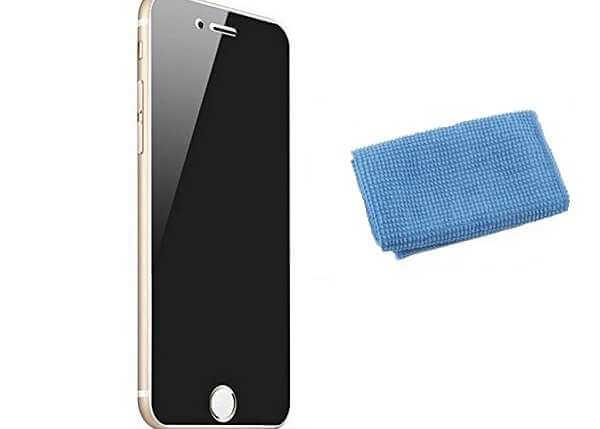 2. Hard Reset iPhone
Unresponsive iPhone touch screen could be caused by software errors. Turning iPhone off and on again helps to fix the errors. However, since the touch screen doesn't respond any touch or tap, you need to hard reset iPhone with physical buttons.
For iPhone 6s/6s Plus/6/5s/5 or earlier models, press and hold home button + power button at the same time until the Apple logo appears. Release the buttons and wait patiently for iPhone to boot up with lock screen or home screen appearing.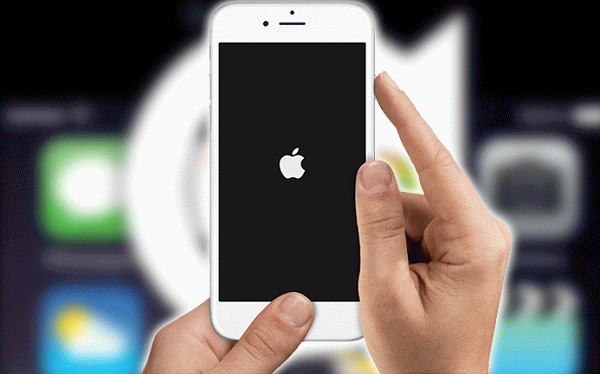 For iPhone 7/7 Plus, since the physical home button is replaced with a pressure sensitive button, you need to hold power button + volume downbutton to hard reset iPhone.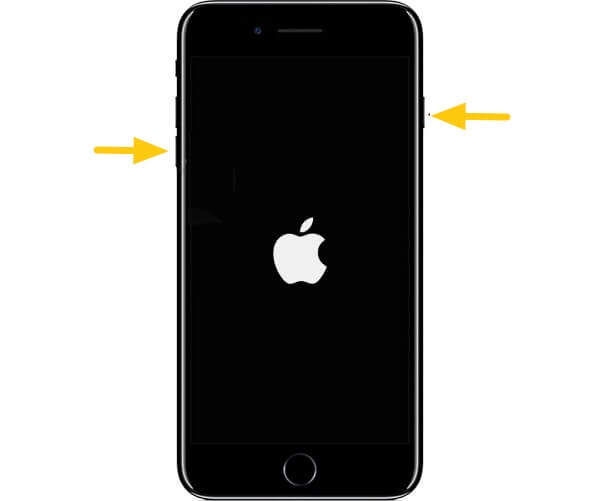 After the iPhone reboots, the touch screen should be responsive now. If the touch screen still doesn't respond or respond slowly, continue with following methods.
3. Restore iPhone from iTunes Backup
To avoid losing important data, you are recommended to make a backup to iTunes first and then restore the iPhone from the backup that you just made.
Step 1. Launch iTunes on your computer and connect your iPhone to iTunes with USB cable.
Step 2. Tap the connected iPhone and click "Summary". If you want to include Health and Activity data on your iTunes backup, tick "Encrypt iPhone backup" in the Backups section and enter the password to encrypt the backup. And click "Back Up Now".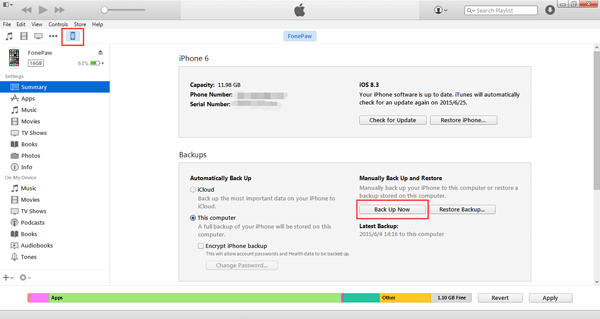 Step 3. If you don't need to encrypt your backup, directly click "Back Up Now".
Step 4. When the backup is done, click "Restore" to restore the backup.
Now you can check if the touch screen is working fine.
4. Factory Reset iPhone
Factory resetting iPhone can bring iPhone to the original state when touch screen is working properly. But it would delete all data on your iPhone, therefore, you really need to back up iPhone to iTunes or iCloud before factory resetting the device.
Here is specific steps to restore iPhone for factory settings (opens new window).
Fix: iPhone 6s/7/7 Plus Not Respond to 3D Touch Presses
If the screen doesn't respond only to 3D Touch presses, adjust the sensitivity of 3D Touch.
On your iPhone 7 or 6, go to "Settings" > "General" > "Accessibility" > "3D Touch". Then adjust the sensitivity of 3D Touch to light/medium/firm sensitivity. Light sensitivity requires less pressure for the iPhone to respond, while firm sensitivity increase the pressure.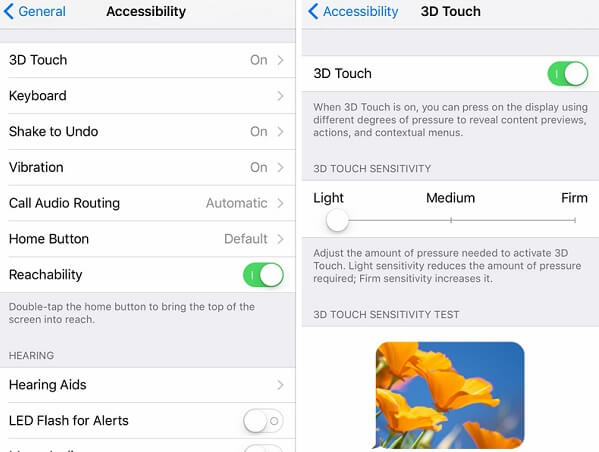 The above methods only work for iPhone touch screen without physical damage. If the touch screen is crack or shattered, send the device to genius bar at an Apple Store for repair.