Problem: "How to recover deleted files from Google Drive? I know I can restore the files from my Trash. However, the files are permanently deleted from the Trash. Can I still get the files back from Google Drive?"
Solutions: People store important files on Google Drive for work. When the Google Drive files or photos are deleted or missing, you do everything you could to retrieve the deleted/missing files. And here are all the solutions for Google Drive data recovery that you can possibly find.
Google Drive Files Missing? How to Find
When a file is missing from Google Drive, it is not necessarily deleted. Try if you can find it in these steps on a computer.
Go to drive.google.com. Choose My Drive and click Info icon in the top right corner. In Activity, search the information on the missing file.
If the files are created by someone else, they may delete or rename the files so that you can't find the files.
If you are the owner but the file is in a folder created by someone else, the folder could be deleted. On a computer, use this advanced search to find files created by you in deleted folders: https://drive.google.com/drive/u/0/search?q=is:unorganized%20owner:me
Restore Recently Deleted Files from Trash
Google Drive keeps deleted files in your Trash for 30 days. Before the files are permanently deleted, you can restore the deleted Google Drive from Trash.
Step 1 On an Android phone, open Google Drive. Click Menu icon > Trash.
Step 2 Choose the deleted files and click Restore to undo the deletion.
Step 3 If you are using a computer, find Google Drive Trash on drive.google.com/drive/trash.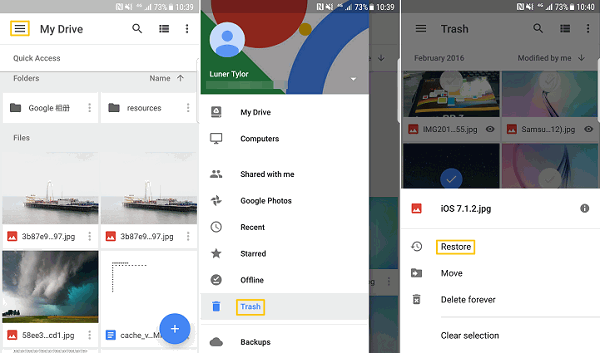 Ask Administrator to Recover Permanently Deleted Files
If you have a Google account is associated with a company, school or group, you can ask an administrator to recover files deleted from Google Drive and its Trash. The administrator can recover files that are deleted within 25 days. Here is how the administrator does it:
On Gmail, log into Management Settings.
Select the user and double-click to open the user profile.
Click the menu icon in the top right corner.
Choose Restore Data. Then you can select the file to restore.
Contact Google Drive Support to Recover Missing/Deleted Files
Google Drive Support team can help you recover missing or deleted, especially when the files are missing from your Google Drive for an unknown reason.
If the Google Drive folders just become empty suddenly, you can contact Google Drive Support team to get the missing/deleted files back. The support can retrieve files that are missing or deleted within the past 25 days.
Recover Deleted Google Drive Files/Photos from Android
If the above attempts lead you to nowhere, there is the last resort. For Google Drive files or photos that have been saved on your Android phone, you can recover the deleted files or photos from Android with FonePaw Android Data Recovery (opens new window).
The program can recover photos, PDF documents, DOC, TXT documents, etc. from Android devices in these steps.
Step 1 Download FonePaw Android Data Recovery on your computer.
Free Download Buy with 20% off Free Download Buy with 20% off
Step 2 Open the program and connect your Android phone with deleted Google Drive photos/files to the computer. Enable USB debugging (opens new window) from Settings > Developer Options of your Android phone.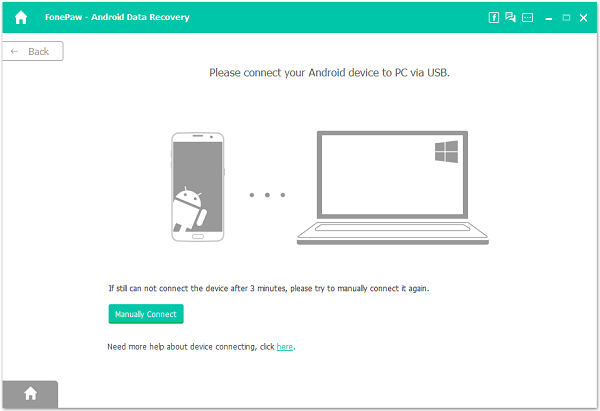 Step 3 Choose Gallery, Picture Library, Documents and click Next**.** The program will scan out these 3 types of deleted data.
Step 4 Follow the on-screen guide of the desktop program to install the FonePaw app to your phone via USB.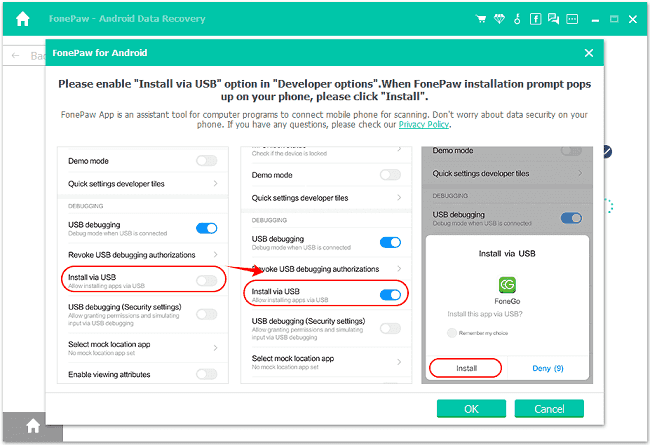 The app will ask your permission to access your phone storage for deleted files. Tap Allow to grant the access and click Scan Authorized Files to begin scanning for deleted files.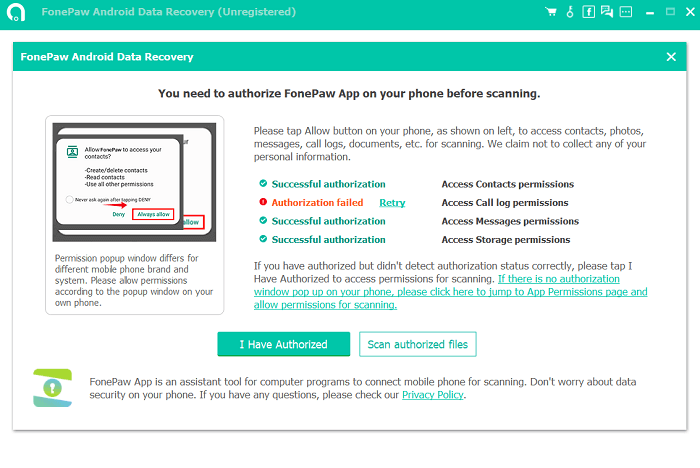 Step 5 View the scanned result. If you find the deleted Google Drive files or photos that you need, select them and click Recover to save them on the computer.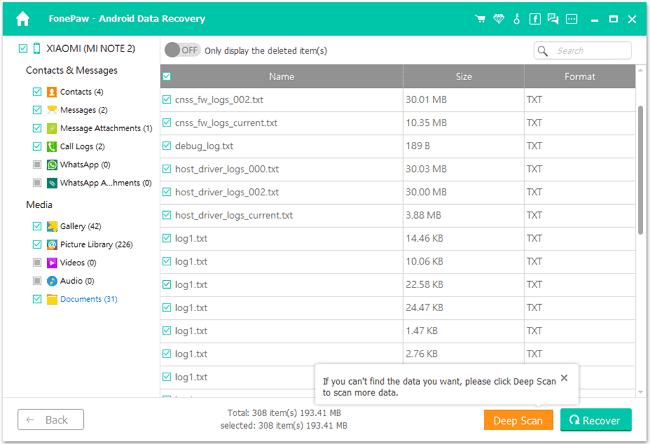 If you don't, click Deep Scan to search for more deleted files.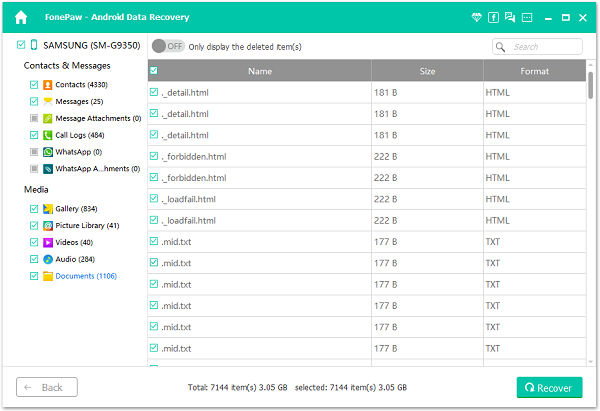 Have another problem with Google Drive? Leave your comment below.