Facebook app or Facebook lite app is widely used nowadays. Users come across some problems like Facebook keeps no responding or keeps freezing, for example, Facebook is not responding on Android, iPhone. And sometimes, when you try to open Facebook on Chrome, Safari, Firefox, Facebook keeps freezing on a computer. This article shows you how to solve the problems.
Don Miss:
How to Export and Print Facebook Messages (opens new window)
Facebook Not Responding on Android/iPhone
It is annoying that Facebook doesn't give you a response, but it may not Facebooks problem. Try out the following methods.
1. Re-log into Facebook
Log out and log into Facebook, or turn off and turn on your phone.
2. Clear Facebook cache
Users of Android, the operating system of Samsung, LG, Pixel, Huawei, etc., are advised to force stop Facebook and clean its cache.
Open the recent apps list and close Facebook. Then run Settings > About > Apps Management to clean Facebook app's cache.
Users of iOS devices don't need to do so because the system will help you clean cache automatically.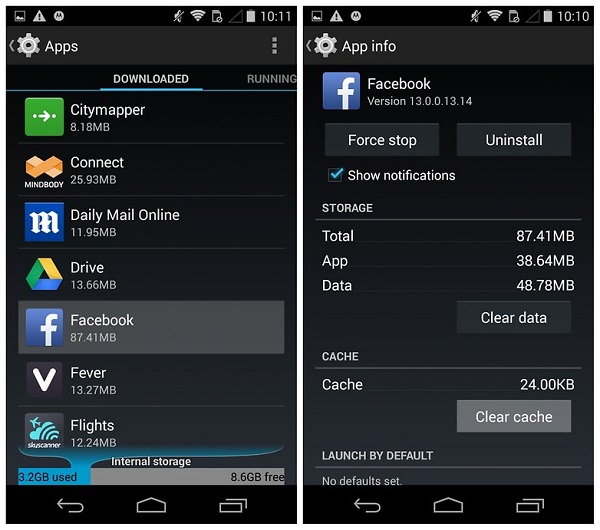 3. Strong internet connection
If you see a message like "timed out" or "offline mode", the network connection may meet some trouble so that Facebook app is unresponsive. Find a better network environment, or join the network again, or connect to another Wi-Fi. However, if other apps connect to internet normally, that would be other problems.
4. Check memory space on iPhone or Android
Insufficient memory will result in Facebook not responding.
(1) Android users check it by reaching Settings > About to see how much free space left on your Android phone. If you are running out of space, export photos or other media files to PC to free up space (opens new window).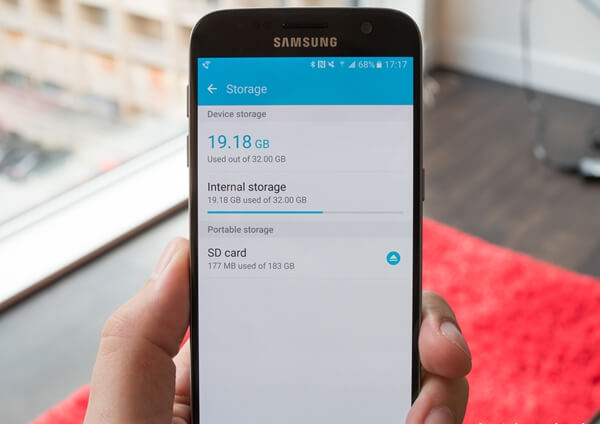 (2) iOS users check it by reaching Settings > General > iPhone Storage to see how much storage left on your iPhone. If memory is insufficient, delete some apps or videos or pictures to make more room.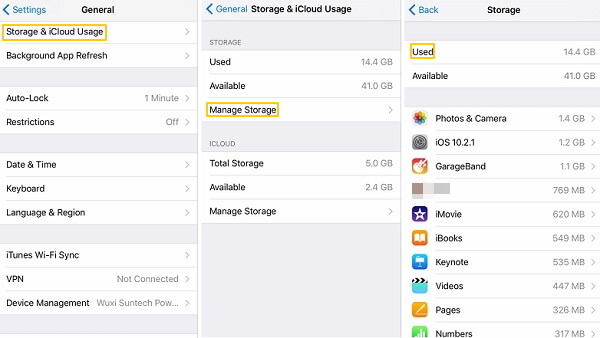 5. Update Facebook
Updating Facebook app also solves the problem. The app itself will usually ask you to update. Besides, you can go to Google Play Store in Android or App Store in iOS to update the app.
6. Update Android or iOS system
Upgrading the system is another way. Android users can go to Settings > About. iOS users go to Settings > General > Software Update and if the system can be upgraded if there is a new update available, a red circle with "1" will be shown.
Facebook Keeps Freezing on Chrome/Firefox/Safari
It may not be Facebook but other factors account for the problem. Check them first.
1. The Browser
Firstly clean cache of the browser, which is always useful because cached data slows down the browser.
Second, update the browser to the most advanced version. A browser with less advanced of an older version may be obsoleted over time.
Third, use another browser to log in Facebook. Also, try to log in to another device, or sign in the Facebook app but not on the webpage.
Last, the operating system of your computer, like Mac, Windows 10/8/7/XP, is possible to affect the running of Facebook.
2. Plug-ins or Third-Party Applications
(1) Plug-ins or third-party apps could slow down Facebook if they are incompatible with it. Attempt to log in Facebook in Stealth Mode. If it works, the problem of freezing is due to plug-ins.
(2) If there are some issues in plug-ins or third-party applications, they will also block Facebook and even make it freeze. If you always come across some problem when you using an app, close it and even remove it to see whether everything returns to normal.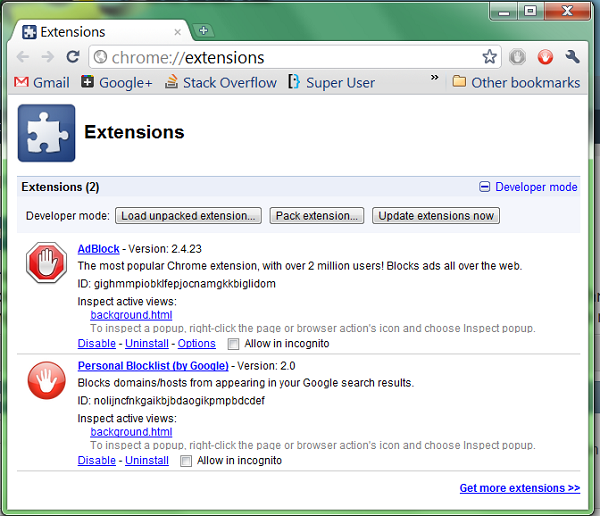 3. Facebook Platform
Of course, sometimes Facebook doesn't respond because Facebook itself has some issues. It may be useful to reopen it or redownload it. Besides, you can turn to Facebook Help Community and raise your question.
Do you find the above solutions useful? Share them.