As most people's communication tool, Facebook links our friends with us. So it would be much inconvenient for us to fail to send messages on Facebook, losing contact with our friends. When it happens, Facebook says that the messages you just sent "Failed to Send", along with an option for you to retry. Yet it's often the case that even if you tap "Retry" a million times, your friends still cannot successfully receive your messages.
What to do with this? Here we provide four possible solutions.
Solution 1: Relogin your account
It may sound simple but in many cases, this solution has been proven workable.
In your Facebook interface, go to "More" icon (three horizontally placed lines) > "log out", to log out your account. Then reopen Facebook and log in your account.
Solution 2: Clean up your browser's cache
As is known to us all, clearing up cache is the simplest way for a browser to renew its misbehaving behavior, and it is workable in all kinds of browsers like Internet Explorer, Firefox, Chrome or Safari.
Take clearing cached data on Google Chrome as an example:
STEP 1: In the address bar of the browser, enter "chrome://settings/clearBrowserData".
STEP 2: Select the following:
Browsing history
Download history
Cookies and other site and plug-in data
Cached images and files
STEP 3: Select "clear browsing data".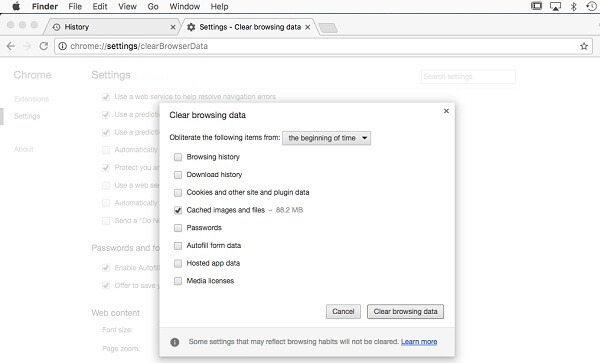 STEP 4: Close all browser windows and re-open the browser.
Solution 3: Uninstall incompatible add-ons
Now assume your Facebook cannot send messages on Chrome, you can try to open Facebook in Incognito mode.
STEP 1: Click "Customize and control Google Chrome" icon (three vertically placed dots) in the top right corner of Chrome window.
STEP 2: On the drop-down menu, click on "New Incognito Window". (Or use the keyboard shortcut "Ctrl + Shift + N" directly instead of step 1 and 2)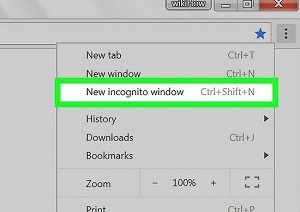 If browsing in Incognito Mode enables you to successfully send messages on Facebook, the issue that you can't send messages on Facebook may be caused by your extensions on your browser. The extensions you are using may be incompatible with your browser.
Then we can go with the following steps to remove incompatible add-ons.
STEP 3: Go to "Customize and control Google Chrome" (three vertically placed dots) > "More tools" > "Extensions".
STEP 4: Locate the incompatible add-on and remove it.
Solution 4: Change your browser
No matter what browser you are using, it has its own flaw. So if the problem lies in your browser, you should think about changing it for there are many other options on the market, like Internet Explorer, Firefox, Chrome, and Safari.
They all are workable both on windows (Windows 10/8/7/XP and so on) as well as on the Mac series (Mac Book/ Mac Book Air/ Mac Book Pro and so on).
Do we solve your problem? Please let us know by leaving comments to us!