Have you ever suffered from the problems that the keyboard backlight behaves incorrectly, Mac is power off suddenly, or fail to connect WiFi? You restart the computer, but it still doesn't work. In this these cases, you probably need to reset the PRAM/NVRAM or SMC on Mac. Resetting the PRAM/NVRAM or SMC can help users to fix some glitches and restore Mac's basic settings to initial status.
You May Need:
Best Mac Files Recovery to Recover Data on Mac (opens new window)
Top Mac Cleaner to Free Up Space (opens new window)
What are PRAM/NVRAM and SMC?
PRAM (Parameter Random Access Memory) is a non-volatile random access memory which is used to store system settings on Mac, including sound volume, display resolution, startup disk selection, time zone, and recent kernel panic information. With PRAM, you don't need to worry that data will be erased regardless if Mac is turning on or off.
NVRAM (nonvolatile random-access memory) offers almost the same service PRAM for users to store certain system settings. And nowadays most of Mac computers use NVRAM instead of PRAM because sometimes PRAM will go wrong for instability and you have to restore and fix it. Moreover, NVRAM reset is faster and safer.
SMC (System Management Controller) is in charge of Intel-based Mac, playing an important role on the physical parts of the computer such as the thermal and power management, sleep and wake, battery charging, LED indicators etc.
When and How to Reset PRAM/NVRAM?
When there's something wrong on PRAM/NVRAM, Mac will behave abnormally with following symptoms :
Improper volume sound;
Wrong time zone information;
Unnatural scrolling mouse;
A question mark shows up when Mac is booting up;
Keyboard doesn't respond;
Display resolution doesn't change.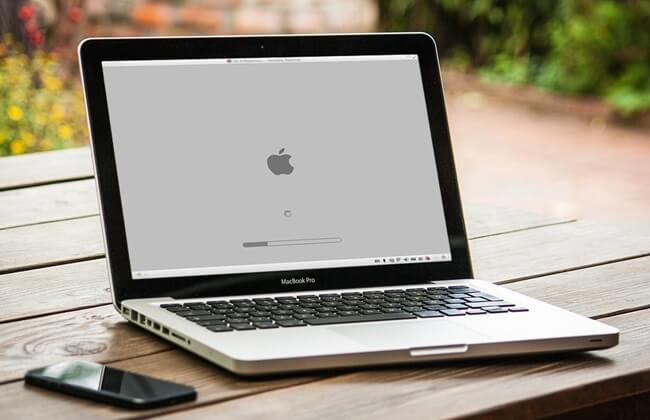 How to reset PRAM/NVRAM?
No matter your Mac is using PRAM/NVRAM, they can be reset with the same solution when Mac is acting wrong. Here's a simple tutorial:
Shut down your Mac;
Turn on the computer;
Immediately hold and press Command, Option, R, P keys ;
After holding for about 20 seconds, computer will restart automatically;
Release the keys.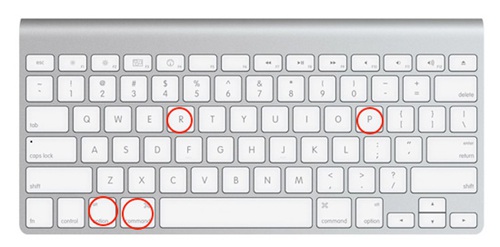 After resetting PRAM/NVRAM, all settings on Mac will be refreshed to default settings. In this step, you are able to customize your settings on time zone, volume, or keyboard preferences etc.
If resetting PRAM/NVRAM cannot fix the problem, you might need to reset SMC on Mac.
When and How to Reset SMC?
When some symptoms occur listed below, you should realize that it's time to reset SMC on your Mac.
Abnormal high speed of computer's fan running;
Display backlight doesn't respond normally;
Unexpected turning on or off computer;
Computer can't connect to WiFi;
USB and Bluetooth are not working;
Trackpad doesn't work;
Computer performs unusually slowly under normal circumstances;
The battery doesn't charge properly.
How to Reset SMC?
To reset SMC on MacBook, first of all, you should check if your MacBook owns removable battery or not. And solutions to reset SMC vary from different types of Mac.
Reset SMC on MacBook Pro/MacBook Air With Removable Battery
Shut down the computer;
Remove the battery;
Press and hold the power button for five seconds;
Reinstall the battery;
Turn on the computer again.
MacBook with Non-removable Battery
Shut down your Mac;
Press Shift, Control, Option keys on the keyboard, and then, the power button.
Hold them for 10 seconds;
Release the keys;
Switch on your Mac.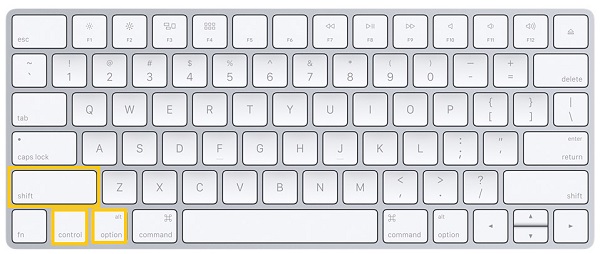 Reset SMC on iMac, Mac mini, Mac Pro, and Xserve
Shut down the computer;
Unplug the power cord;
After 15 seconds, plug the power cord in again;
Wait for 5 seconds, and then, reboot the computer;
Reset SMC on iMac Pro
Shut down the computer;
Press and hold the power button for 8 seconds;
Release the power button and wait for few seconds;
Turn on your Mac.
It's easy to reset PRAM/NVRAM and SMC. Right? Hopefully, you can find the best solution in this article. Besides, if you still suffer from the slow running speed, here a professional application, called MacMaster (opens new window), which specializes in scanning out junk file and cleaning it up so as to speed up the computer.