When you have computer problems such as your PC won't recognize a USB device, can't connect to the Wi-Fi, or have no sound, you would get advice from techies to update outdated drivers on your PC. So what is a driver exactly? How do I check for outdated drivers on my Windows 10/8/7/XP? And how should I update the drivers to the newest? Here are everything you should know about updating outdated drivers in Windows laptop or desktop computer.
What is a Driver in Windows Computer?
Generally speaking, a driver is the software to help Windows operation system to interact with hardware devices. The system doesn't know how to use hardware components like video card, motherboard, sound card, network card, USB device, and it needs drivers to communicate with the devices. The drivers are usually written by the manufactures who design and produce the hardware devices.
A Windows operating system usually includes built-in drivers and provides updates for the drivers. However, the drivers provided by Microsoft always are not the fastest choice. You can get the latest drivers from the device manufacturers' websites.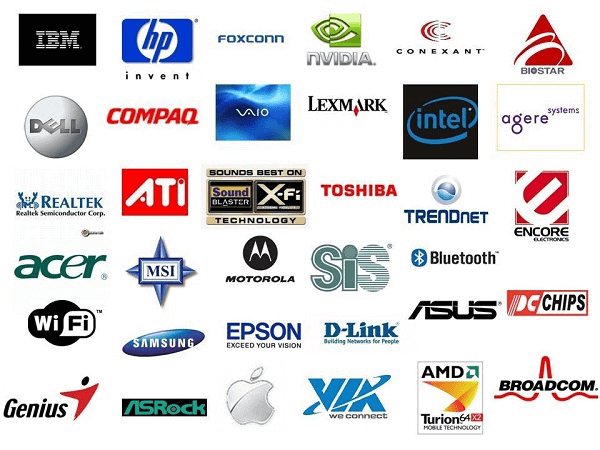 When Should You Update Your Drivers?
For most of the time, you don't need to update your drivers on a regular basis. If your computer is working just fine, you can just forget about the whole updating thing. But you really should update your drivers if one of the followings is true:
An outdated driver causes trouble on your computer;
Your computer is slow and prompts you to update drivers;
You want to optimize your system as much as possible. Upgrading your video card, chipset, networking, and sound card drivers to official manufacturer version can make a difference.
For those who play computer game, it is necessary to update outdated graphic driver to ensure the best gaming experience.
Manually Update Outdated Drivers in Windows 10/8/7/XP
Windows allows you to manually update outdated drivers. You can either let Windows to automatically download new drivers for you or install the newest drivers that you downloaded from the manufacturers' websites. The drivers that are downloaded by Windows may not be the fastest and cause trouble sometimes while updating drivers to manufacturers drivers can give the best experience. But it is tedious to identify your hardware devices, find the suitable drivers from manufacturers and update them manually.
Update Outdated Drivers in Windows 10/8
Right click on Start button.
Choose Device Manager from the menu.
Locate the driver that causes trouble or needs to be updated. Right click on it.
From the pop-up menu, choose Update Driver.
A wizard will pop up. You can either choose to search automatically for updated driver software or browser computer for driver software.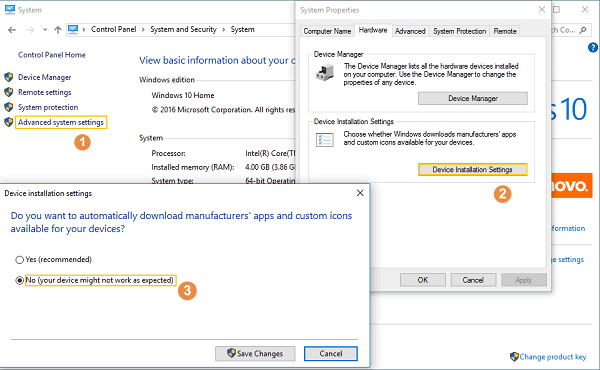 If you choose the former, Windows will automatically install the driver and ask you to reboot the computer afterward. The latter allows you to update the driver with the driver file that you have downloaded.
Update Outdated Drivers in Windows 7
Click on the Start button > My Computer/Computer > Manage> Device Manager.
Right click on the outdated driver and choose Update Driver Software.
Now you can either let Windows to update the driver for you or manually add driver file to update.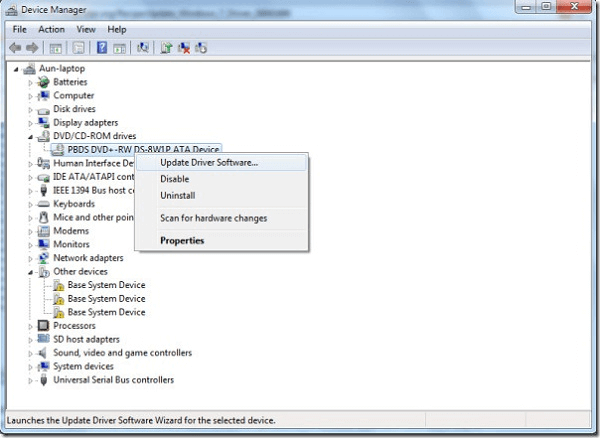 Update Outdated Drivers in Windows XP
Click on the start menu and choose My Computer/Computer > Manage > Device Manager.
Right click on the driver you want to upgrade and click Update Driver to open the Hardware Update Wizard.
Follow the wizard to update the driver.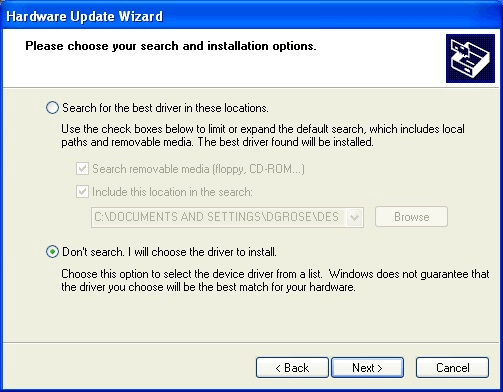 Check for Outdated Drivers and Update Them All at Once
It is easy to update drivers if you know which driver is outdated. However, how to check for outdated drivers in Windows 10/8/7/XP if there is no notification? And if you need more recent driver than Windows Update provides, or need drivers that Windows Update can't find, how to easily find the needed driver without looking through the manufacturers' website?
Driver Talent (opens new window)can make the driver updating much easier for you. It can scan out the outdated drivers in one click and allow you to update all drivers at once. With multiple versions of drivers available on the program, you can choose the best one for your device. And with its backup and restore feature, you can back up the driver files for further uses.
The program is available for Windows 10/8/7/XP. Free download it to your computer and begin to keep your drivers up-to-date.
Launch Driver Talent. Click Scan and it will scan out all drivers on your PC.
On Download & Update category, you'll find your drivers are divided into outdated driver and normal driver.
Find the one you need to update, and click Download to download the newest version. You can also click the arrow down icon to choose other versions.
Click Update to update the driver.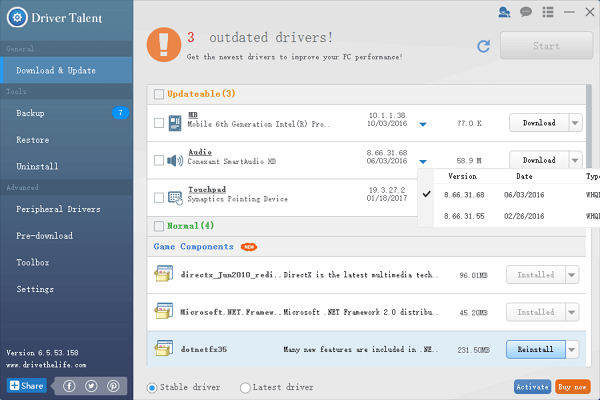 If you don't want to spend too much time and effort in finding the outdated drivers and downloading the compatible driver files, Driver Talent is a better way for you to update the outdated drive.