Available for microUSB, USB 2.0, USB 3.0 and USB Type-C ports, USB OTG (USB One-The-Go) techonology supports data transfer/communication between a OTG-supported mobile device and other devices. With a OTG cable/adpater, a smartphone can transfer data to a USB drive without PC, connect to a mouse/keyboard/print to work like a computer. If you want to connect Windows PC to a device that supports USB OTG technology, it is better to keep the OTG USB driver up-to-date. Here is a easy and safe way to download and update OTG USB driver.
Also Read:
How to Transfer Photos from Camera to Android via OTG (opens new window)
OTG Troubleshooter: Solution of OTG Failing to Recognize USB (opens new window)
# Why OTG USB Drivers is Needed for Windows OS
OTG USB driver works like normal USB driver. We all know that if a USB driver is outdated, incompatible, corrupted, an Windows PC will be unable to connect to a peripheral device via USB cable. It is the same with OTG USB driver. Though you don't need to install any USB driver on an mobile phone, but to ensure the speedy communication between Windows OS and USB OTG supported mobile phone/tablet, we need to tkeep the OTG USB drivers up-to-date in our Windows 10/8.1/8/7/Vista/XP computers.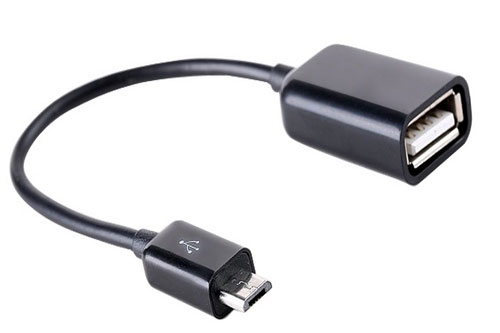 # How to Download OTG USB Drivers for Windows 10/8/7/XP/Vista
To keep a driver up-to-date, you can download the latest version from your PC/hardware's website and manually install the downloaded driver on your PC. But it is just too troublesome to recogonize the models of your PC/hardware and choose a trustful source to download drivers. Why not let Driver Talent, a all-in-one drivers download tool, to take care of everything for you?
Driver Talent provides not only the latest but also all the compatible OTG USB drivers for your Windows computer to download and install in one click. And the program also can repair corrupted drivers, backup & restore drivers on your PC. Besides OTG USB drivers, you can update USB driver, graphic driver, network driver and more with Driver Talent.
Click the button below to free download Driver Talent on your Windows 10/8/7/Vista/XP.
Step 1. Scan out OTG USB Driver on PC
Launch Driver Talent, click "Scan" to let the program will scan out all drivers on your PC.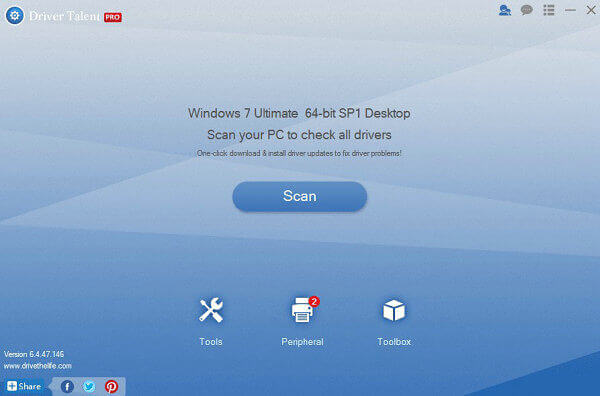 Step 2. Download OTG USB Driver
After scanning, navigate to OTG USB drivers. Click arrow down icon to chose the latest OTG USB 2.0 driver, OTG USB 3.0 driver or OTG USB Type-C driver. Then click Download to get the driver on your PC.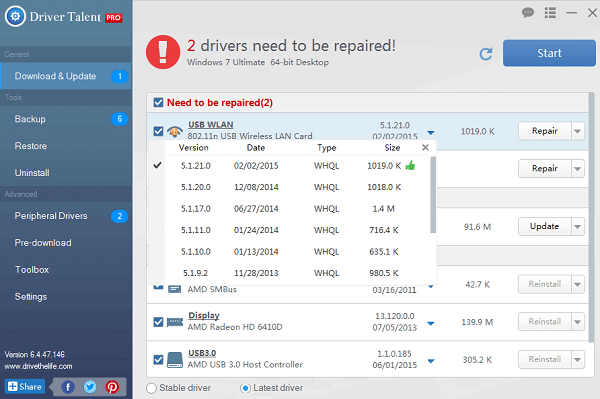 Step 3. Update OTG USB Driver
After downloading the driver, click Install to update the OTG USB driver. Once the installation finishes, restart the computer for the change to take effect.
You can also use Driver Talent to keep graphic drivers, audio drivers, USB drivers up-to-date and repair any driver incompatible/corrupted issues.