Finally, you got your brand-new Samsung Galaxy S8 in the palm of your hand. However, before you start using your new device, there are many things you will need to set up. So you can get the most out of it. Below are six basic things you need to do and tips on how to complete them. Now get started with your new Samsung Galaxy S8.
# 1. Set Up a Samsung Account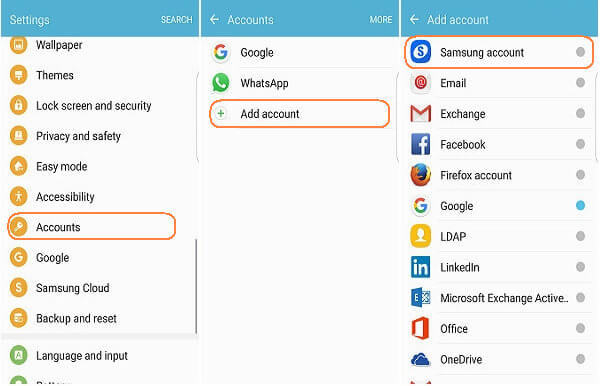 Create a Samsung account, for access to Samsung content and apps on your device. To access to Samsung content and apps on your Galaxy S8, you need to create a Samsung account with email and password. When you turn on your device for the first time, set up your existing Samsung account, or create a new Samsung account. To create a new Samsung account or set up your Samsung account on your device at any time, use Accounts settings: From a Home screen, tap Settings > Accounts > Add account > Samsung account. Then touch the CREATE ACCOUNT button to create an account which can be used on Samsung apps: S Health, S Planner, etc.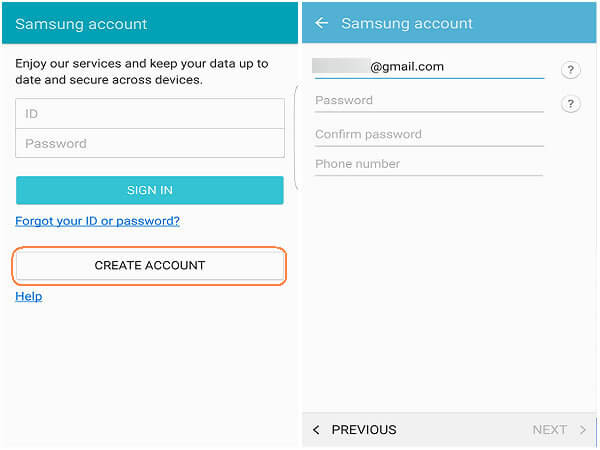 # 2. Configure Your Email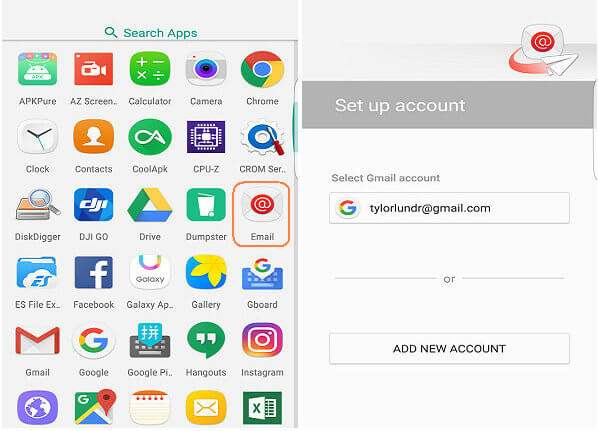 You can set up your email on your Samsung Galaxy S8 for most accounts in just a few steps. Please choose Email from the Home screen. If this is the first time you set up an email account, please choose your email provider. To set additional accounts, please choose Email > Menu > Settings > Add. Then follow the prompts on the screen to configure your email account. Once you have set it up, you will view the screen above so you can add new account or select certain one.
# 3. Add Contacts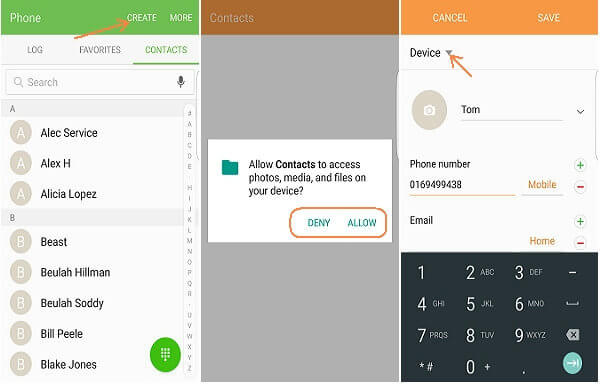 To add a new contact to your phone, tap Contacts/Phone app from the Home screen. Tap Create contact, then you'll be asked to allow Contacts app to access the media files, which is up to you to select. Nexts, tap contact fields to enter information, such as name, phone number, email address, and even a picture. You'll want to choose a storage account for the contact. You can choose "Device" to store the contact on your device, or select an account/SIM Card. Once you've finished filling in the contact information, simply tap "Save".
# 4. Create a Calendar Event or Task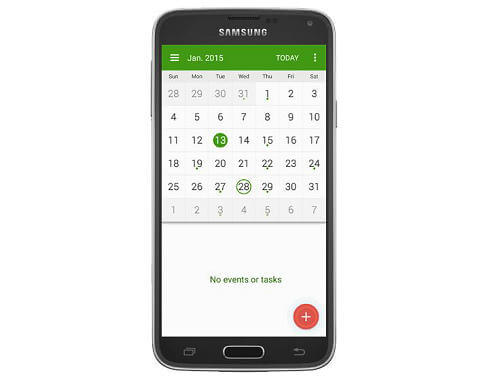 Samsung Galaxy S8 is able to help you keep up with your schedule by adding events and tasks to your Calendar. This is rather simple. Please act the below steps show.
Step 1. From a Home screen, find out Calendar app.
Step 2. Tap Create new and select one of the following options:
Add event: Enter an event with an optional repeat setting.
Add task: Enter a task with an optional priority setting.
Step 3. Enter details for the event or task, and then tap Save.
# 5. Turn Bluetooth On and Off
It is easy to turn on Bluetooth on your Samsung Galaxy S8. And this allows you to connect wirelessly to Bluetooth devices nearby your Android phone, for example, headsets, printers, wireless devices and more. Touch Settings from a Home screen. Then touch Bluetooth and touch the ON/OFF to turn the Bluetooth on or off.
The Notification Panel also provides quick access to the Bluetooth function. Simply swipe down on the Status Bar to display the panel and tap Bluetooth to turn it on or off.
# 6. Turning Wi-Fi On or Off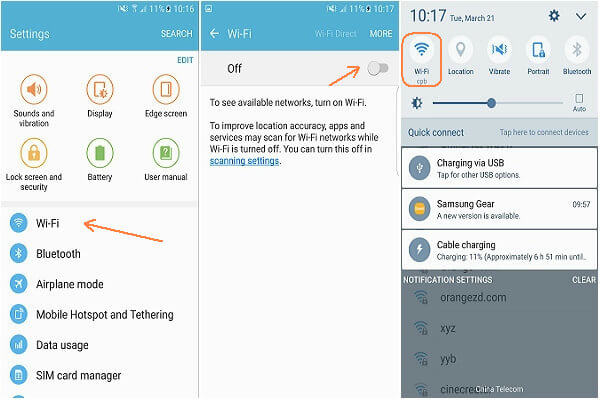 If you want to connect your Samsung Galaxy S8 to a wireless network, you can turn Wi-Fi on and makes your device able to detect and connect to compatible in-range Wireless Access Points. To do this, tap Settings from a Home screen. Then tap Wi-Fi and touch the ON/OFF switch to turn Wi-Fi on or off.