SIM lock is the restriction imposed by carriers to limit your phone, Galaxy phone for example, to the network of one specific carrier or country. So if you want to change for another carrier or use the network in other countries when traveling abroad, you should unlock your Galaxy phone to any SIM carrier first. Here are the fixes.
Check if Your Galaxy is SIM Locked
To begin with, you may want to know if your Samsung Galaxy S3/S4/S5/S6/S7/Note 4/Note 5/Note 6 is SIM locked. Therefore, insert a SIM card of other carrier into your phone, if the phone asks you to enter the unlock code, your phone is SIM locked. Then you can start to remove the network lock from your phone with the following solutions.
Solution 1: Ask Your Carrier for Help
The most secure way is to ask your current carrier to help you with unlocking the phone. Most network providers are willing to provide unlocking assistance as long as you meet certain requirements, such as your Galaxy phone must have been used the carrier's network for a certain amount of time, your plan should have been up or the early termination fee should have been paid. So you should first contact your carrier and learn about the unlocking policy. You are more likely to get help from a carrier if you tell them that you need to go abroad and use the network of the provider in other country.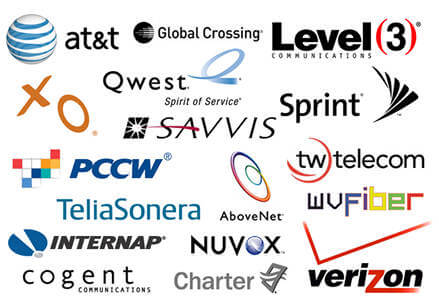 If you meet the requirements, the carrier usually will offer you a unlock code. You can then:
Replace the old SIM card with the one of the carrier that you want to switch to;
Power on the phone, you'll be asked to enter the unlock code;
Enter the unlock code, you should use the network of other provider by now.
Note: Make sure you enter the right unlock code because too many times of wrong code entering will cause your phone completely locked, which can only be unlocked by the carrier.
Solution 2: Unlock Galaxy Phone with IMEI Number
If you carrier is unable to give you the unlock code, you can get the code from an unlocking website. There are many websites that provide online SIM unlock service, find a trustful website by reading its customer reviews carefully. To get paid service from these websites, you need to provide the information of your carrier, device model and IMEI number.
IMEI is short for International Mobile Equipment Identity, a unique number for each mobile phone. To find the IMEI number:
Open the dialer page on your Galaxy phone;
Enter "*#06#"; The IMEI should appear on the bottom of the phone screen.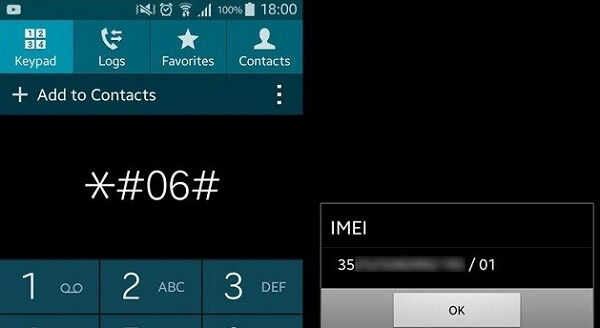 Then you can send the information of your phone to the website, you should get the unlock code from the website in hours or a few days depending on various websites.
Solution 3: Unlock Galaxy Phone with Apps
There are apps that can remove the network lock for you, such as GalaxSim Unlock, Galaxy_S Unlock. The apps are usually easy-to-use, allowing users to unlock their phone in one click. You just need to download the apps from Google Play store, follow the instruction to get your phone unlocked. But there are downsides about these unlock app that you should pay attention to:
The apps may not work for some Samsung models;
You always have to root your device before using the apps.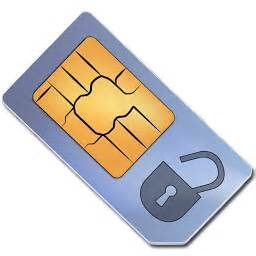 So if you don't want to root the device, these apps are not good choice for you.
Solution 4: Manually Unlock Galaxy Phone
The above methods are not free, and you can find many free solutions to unlock your phone on different forums. But these solutions are usually very complicated and have lower success rate comparing to the paid methods. So if you are an advanced users and can find the solutions for your phone model, you can go ahead to have a try because these methods often do no harm to the phone itself.
Here is a solution working for Galaxy S3 running on GSM network.
Open the dialer and enter a code *#197328640# to open Service menu.
Tap "UMTS" to open the maintenance main menu.
Tap "DEBUG SCREEN" to open the Debug menu.
Tap "PHONE CONTROL", where you can adjust the settings of your Galaxy phone.
Tap "NETWORK LOCK" > "PERSO SHA256 OFF". Then wait about 30 seconds.
Press the Menu button and select "Back".
Tap "NW LOCK NV DATA INITIALLIZ".
Then Wait about one minute. Reboot your phone.
Insert the SIM card of other network and see if your device can connect to the network.
That's all solutions you could find to unlock your Galaxy phone for the use of other carriers. If one fails to work for you, try another one. I'm sure there will be one working for you.