Instagram Stories was introduced to Instagram since August 2016. Some users are still unfamiliar with this snapchat-like photos & videos sharing feature. So this post is going to list out 5 most common questions about Instagram Stories and and their answers.
If you have any of these questions, click the question and you'll be given the answers.
1. How to View Instagram Stories on Android/PC?
To view Instagram Stories on your Android phone or iPhone:
On the top of your home feed, there is a row of profile photos that belong to people who you are following. If someone has shared photos/videos to Stories and you haven't view the story, there will be a colorful ring around his/her profile photo.
Tap the profile photo to view the person's story. You can swipe left or right to switch from the stories of different people.
Also you can go to one user's profile to view the story from his/her page.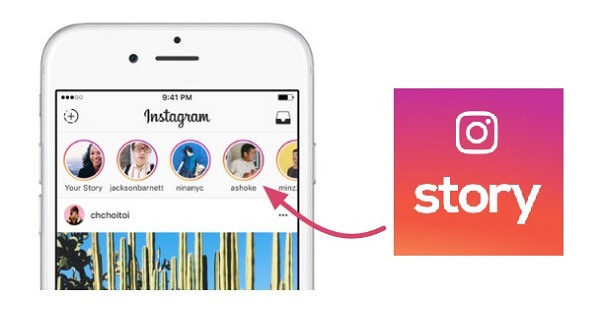 To view Instagram Stories on computer, you'll need to install this Chrome extension called Chrome IG Story. By default, Instagram Stories won't show up if you log in your account from the web on computer.
2. How to View Instagram Stories Without them Knowing?
When you view someone's story, Instagram will notify the user that you have viewed his/her story. If you don't want the user to get the notification, here is a little trick allowing you to view Instagram Stories without them knowing:
Open Instagram and go to home feeds.
Instagram will automatically pre-load all new feeds and stories.
Wait until Instagram has completely loaded all stories of people you are following on the top.
Turn off your Wi-Fi or cellular connection. Tap the story that you want to view.
After you have done viewing the story, close the story and turn on your Wi-Fi or cellular data again.
3. How to Hide Your Instagram Stories From Certain Users?
If you don't want certain followers to view your Instagram stories, you can hide your stories from these users. To do that, you can:
Open Instagram, tap your profile > Settings.
Choose Story Settings under Account.
Tap Hide Story From and choose the users that you want to hide your stories from.
From then on, your stories will be hiden from the chosen users. If you have a second thought, you can remove the users from the list later.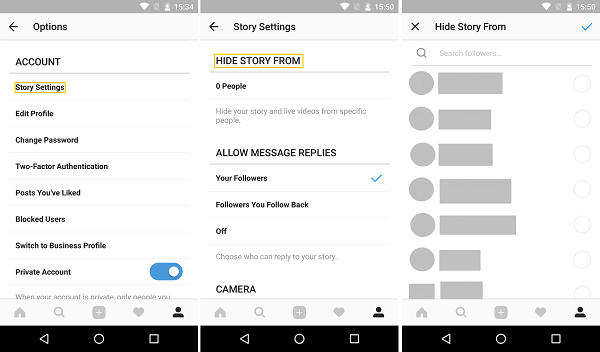 4. Can You See Who's Viewed Your Instagram Story?
People can't comment or like your stories like they do with the post, although they can send you messages when they are viewing your story. So if you don't get their messages, how can you know who and how many people have viewed your Instagram Story?
Enter your story from the top of your profile.
Swipe up and you'll see who've viewed your story.
It will show "No view yet" if there is no one has viewed the story.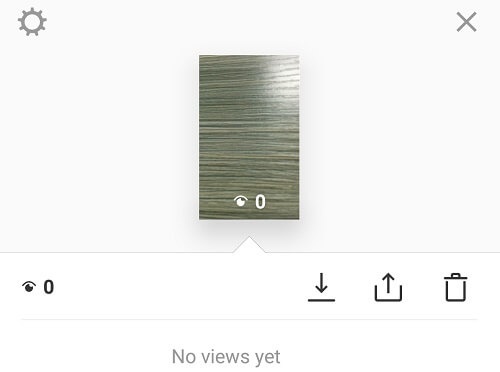 5. How to Mute Someone's Instagram Story?
If you don't want to see a specific user's story, you can mute his or her story.
On the top of your home feed, find the profile photo of the user that you want to mute.
Tap his/her profile photo, and swipe up to bring out the Mute someone's story option. Tap the option.
When you view the stories, the use's story won't show up again.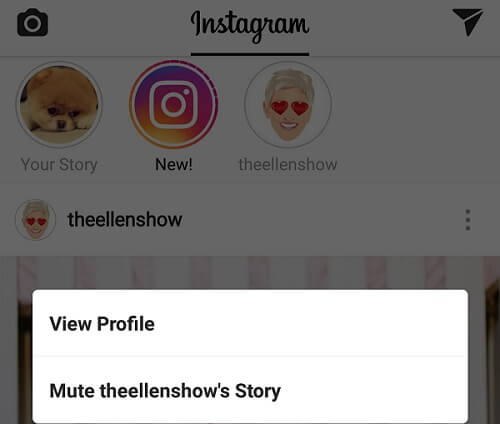 Do you have other question about using Instagram stories, leave your comment below.