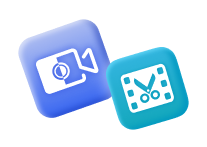 Screen Recorder + Video Converter Ultimate
Shop Now
Over the years, Camtasia has occupied a part of the market share of the screen recording programs for desktops. With sophisticated developments, Camtasia delivers impressive functions for people to record all sorts of screen activities such as business presentations and even create tutorials of professional looks.
Although Camtasia has brought excellent user experience to record the screen, it is not a perfect option, also with downsides contained. Therefore, this post is ready to bring the 7 rational alternatives to Camtasia as the substitutes. Please walk through the review and increase your options to retain a better experience for keeping the desktop screen recording.
1. Camtasia: A Quick Overview - Versatile, Professional, Yet Pricy
Camtasia is a top-ranking screen recording and video editing program for desktop-oriented users, including both Windows and macOS systems. With the emphasis on professional controls, Camtasia is designed with advanced functions for people to record and edit videos for producing media content with professional looks.
The program is maintained with a skillful technical team, ensuring its bug-free services. Camtasia has also been verified by all anti-malware checking, making sure a 100% secure setup as well as the running performance for all users.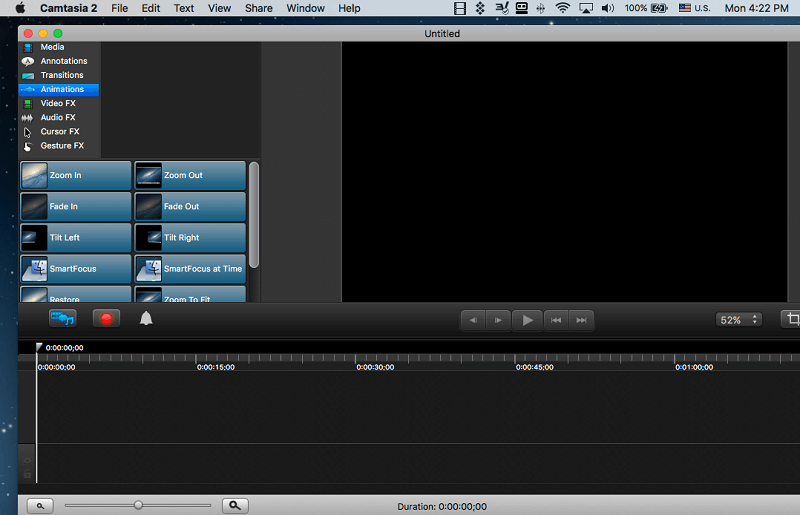 What We Like
Camtasia has many sparkling features that have attracted thousands of users from around the globe. Among them, the representative advantages brought by the program can be concluded as the following points:
Combination of screen recorder and video editor to create awesome videos easily.
It is possible for people to record the video and audio separately and combine them later.
Multi-functional editing functions are provided to personalize the videos with easy manipulation.
It can be applied to countless scenarios.
What We Dislike
The downsides of Camtasia may drive you crazy sometimes. Therefore, evaluate if you still need it by walking through what people dislike surrounding the program: Camtasia is not available for free, and its paid version costs quite expensive (one-time payment for $249). The video-sharing function may fail to work from time to time. Its noise reduction feature would still contain background noise during recording the screen.
Considering the disadvantages of Camtasia, people may feel it hard to accept the program with obvious downsides but costs expensive expenses. Therefore, this post also gathers the other 7 products that are similar to Camtasia for you to select. Please continue reading.
2. ScreenFlow
ScreenFlow targets Mac users, for providing the same high-quality screencasting and video editing functions as Camtasia to export videos of advanced quality but at half the price. Furthermore, ScreenFlow also provides a free trial for double-checking the functions before determining a purchase. Also equipped with a brand-new UI, people can enjoy better video recording and editing processes while using ScreenFlow.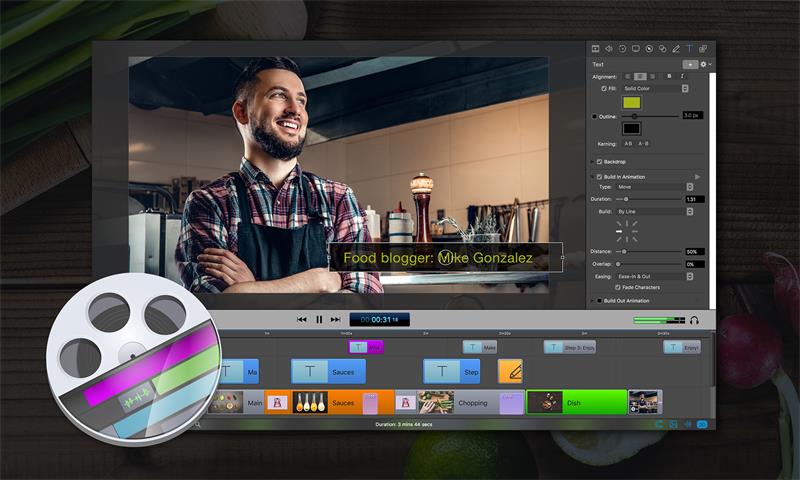 Platforms: macOS
Pros:
Provide a built-in library to save more than 500,000 media files within projects.
Animated graphics, motions, logos, and so forth are available to edit the videos within clicks.
Fixed styles and templates are provided for creating video tutorials.
Connect with streaming sites such as YouTube, Vimeo, Imgur, and more to publish the created videos directly.
Cons:
Windows users are not available to install ScreenFlow for experiencing.
Not all media files are supported by ScreenFlow.
3. Movavi Screen Recorder Studio
Replacing Camtasia, Movavi Screen Recorder Studio is another rational option, providing similar functions and customized screen capturing to desktop users with a free trial available. Furthermore, it allows people to increase compatibility by exporting the files to popular media encoders. In this way, you can get the recorded and edited videos be fully supported on all the latest models such as iPhone, iPad, Samsung Galaxy, and more.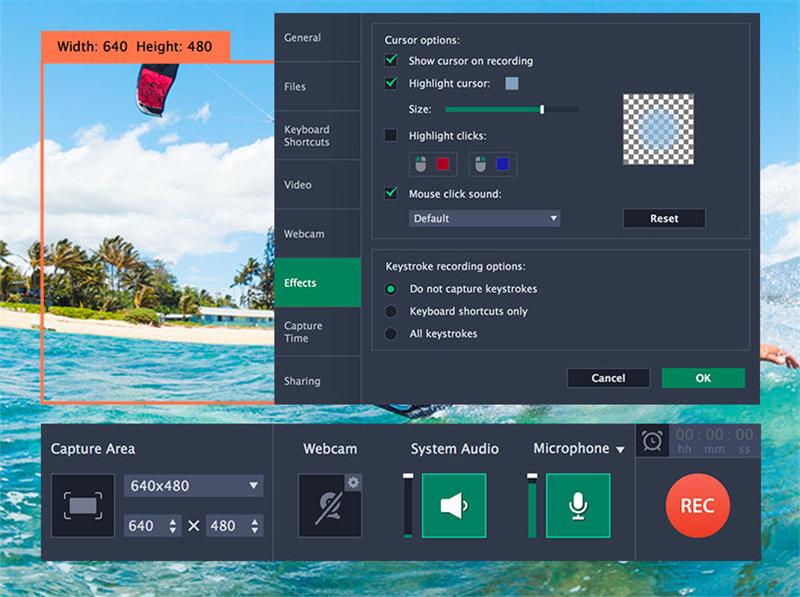 Platform: Windows and macOS
Pros:
Integration of microphone, webcam, and system sounds recording to take full videos simultaneously.
The schedule recording mode is available to set a time-limit recording for auto screen capturing.
It supports the mouse display effect during the video recording for people to create video tutorials easily.
It will retain 100% original quality while processing the video/audio recording manipulation.
Cons:
The free trial doesn't allow people to record audio.
Watermark will be applied before upgrading to its registered plans.
The licenses for Windows and Mac are separated, so you have to pay for more if your computer systems are different.
4. FonePaw Screen Recorder
Don't miss FonePaw Screen Recorder for seeking an affordable alternative to Camtasia. FonePaw Screen Recorder also provides a high-quality screen recording function for people to record any screen scenarios to fulfill the daily demands such as recording online meetings, gameplay, live streaming, movies and TV dramas, and so forth.
Although FonePaw Screen Recorder doesn't provide the powerful video editor as Camtasia does, this lightweight screen recorder (with a free version available) for desktops is extremely suitable for those who wish a handy program to easily record all activities on screens, regardless of the editing features.
Platforms: Windows and macOS
Pros:
The free version will not add watermarks to the recorded videos as Movavi does.
Real-time annotations can be made to highlight the important messages during the video recording.
Noise cancellation mode is prepared to help raise the audio quality for recording clearer voices.
It can build the connection between smartphones and computers to record mobile screens with audio powerfully.
Mouse effect is available for creating simple video tutorials easily.
Cons:
Provide very limited video editing functions for editing recorded videos.
The free trial only supports 3-minute recording unless you upgrade to its registered version.
5. Debut Video Capture
Debut Video Capture is developed as a Windows-oriented alternative to Camtasia, for providing powerful recording features to record computer screens, webcams, streaming videos, gameplay, and even from external devices easily. Unlike Camtasia, Debut Video Capture is for non-commercial use, in that people can download the free version from its official site without signup required. Don't feel doubt about its provided functions, and you will be surprised by its professional way of dealing with the screen recording. For those Windows users who want a free alternative to Camtasia, Debut will be the best option.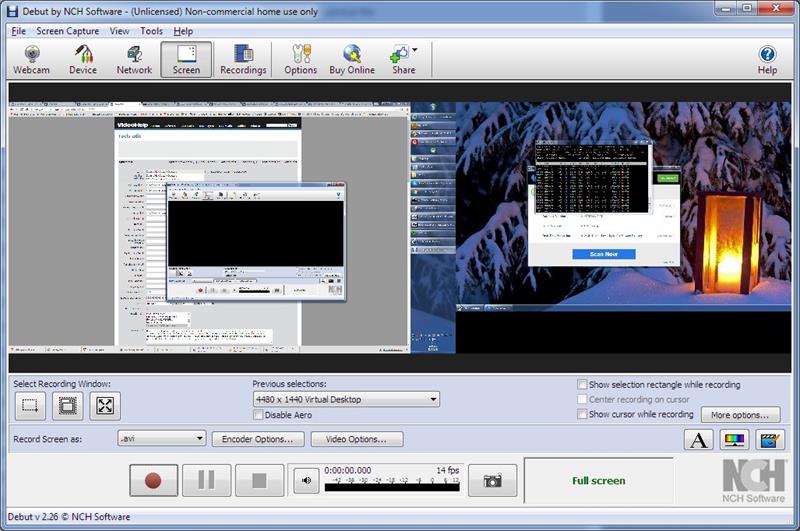 Platforms: Windows
Pros:
It supports recording any activity on the computer screen, webcam, and even external devices.
Color and video effects are provided to edit the recorded videos with easy clicks.
Popular encoders are provided to export the recordings for fully supporting the playback on any device and streaming platform.
Cons:
Only Windows users can enjoy the free but professional recording functions provided by the program.
The recorded quality may be less competitive than Camtasia and other high-class screen recording programs.
The user interface may be complicated for new users to get started.
6. TinyTake
Unlike Camtasia, TinyTake highly combines the annotation editing and screen capturing functions inside one program. It makes you feel like editing an image, helping all people to create great videos with easy manipulation and intuitive editing functions. As its name goes, TinyTake is also a lightweight program, supporting recording and editing videos from 5 minutes to 2 hours without lagging.
However, TinyTake is also a pay-for program like Camtasia, but for individuals who only need to record short video clips for less than 5 minutes, the free basic version is sufficient to try.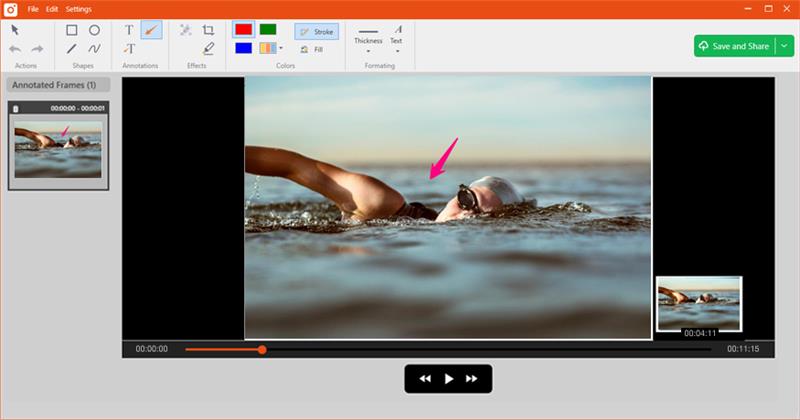 Platforms: Windows and macOS
Pros:
Provide the lightweight screen capturing and annotation adding functions to create videos easily.
The intuitive interface is suitable for new users to get started.
An online web gallery is available to store the captured content as backups.
It helps people to instantly share the edited videos to YouTube directly.
Cons:
Unavailable to customize the recordings as other professional screen recorders do.
The program is designed better for image screenshots other than a video recording.
7. Vmaker
Unlike Debut Video Capture is specializing in screen recording on Windows, Vmaker provides professional help for Windows, macOS, and Chrome users to record the screen with high quality. As a recommended Camtasia alternative, Vmaker also brings a helpful built-in video editor to personalize the recorded videos before exporting. However, its recorded resolutions are less competitive than Camtasia, which can only save the videos at HD 720p under the free version. But when users subscribe to the upgraded plans, the highest resolution can reach 4K at max.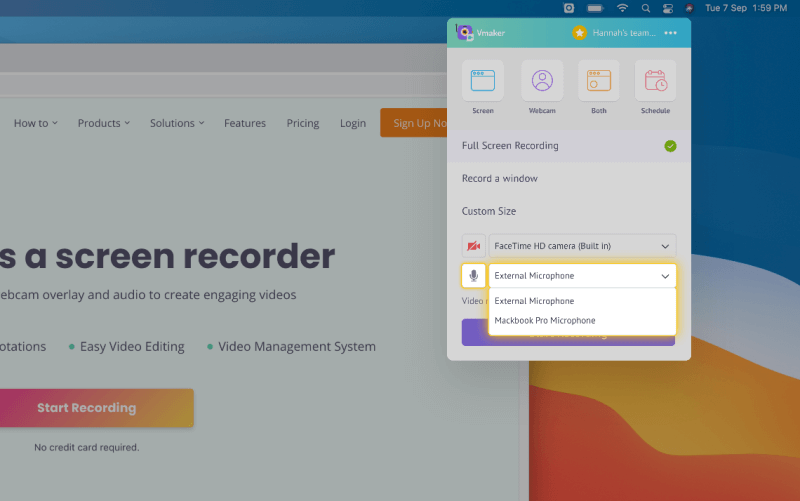 Platforms: Windows, macOS, and Chrome
Pros:
Support to record videos of unlimited amount.
It allows people to record both the computer screens and webcam with audio at the same time.
The program will be added to the menu bar on Mac for easily accessing when people need to record the screen.
Personalized frames, background, and annotations are provided to edit the videos before exporting.
Cons:
It requires users to sign up for an account for utilizing the program.
Under the free version, people are only allowed to record videos with the best HD 720p resolution.
Summary
To sum up, all Camtasia alternatives contain their advantages and also disadvantages. Here are some bullet points concluded to help you figure out the best option for yourself:
Lightweight recorder deserving a go: FonePaw Screen Recorder, Movavi Screen Recorder Studio, TinyTake
Professional recorder with powerful editing functions: ScreenFlow
Cross-platform supported screen recorder: Vmake
Entirely free screen recorder: Debut Video Capture
Now, please select your preferred option and make it your Camtasia alternative for utilizing at any time!