The post has been updated on January 22, 2021
WhatsApp enables us to send media files like photos and videos to share our lives with our friends vividly. This feature is so popular that without it you may find your life inconvenient. Some people report that after they get a new phone or update their WhatsApp to the newest version, all the WhatsApp videos just won't play anymore all of sudden. Yet when they go to their phone's Gallery to play the videos, there isn't any problem at all. Later when they come back to WhatsApp the videos still don't work.
How to settle this? Here we get six solutions for you:
Solution 1: Grant Permission to Download Videos
Since you've checked that in Gallery your WhatsApp videos work smoothly, the problem now may be that you mistakenly disable WhatsApp's right to download videos.
STEP 1. Launch WhatsApp, tap the icon (three vertically placed dots) on the upper-right corner > "Settings" > "Data and Storage Usage".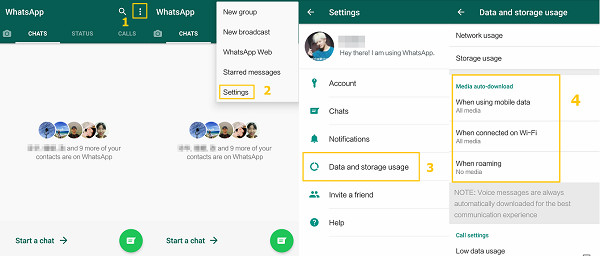 STEP 2. Under "When using mobile data" and "When connected on Wi-Fi", select all the options provided like this: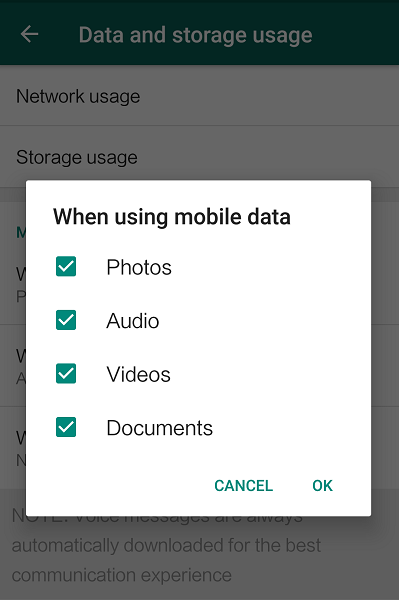 Solution 2: Allow Background App Refresh
Background App Refresh is a feature on your phone (iPhone or Android phone) to refresh the app data of an app all the time, even when you are not at the interface of the app. This feature not only helps you acquire the latest messages of WhatsApp in time but also makes WhatsApp run smoothly on your phone, especially on the iPhone. Now I will show you how to open Background App Refresh on iPhone and Android phone respectively.
If you are using iPhone (iPhone X, iPhone 8/8 Plus, iPhone 7/7 Plus, and so forth):
Go to "Settings" > WhatsApp, locate "Background App Refresh" and turn it on.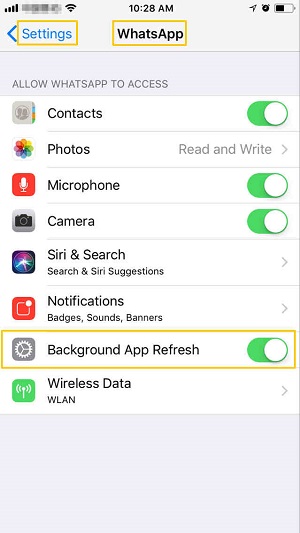 If you are using Android phones (like Samsung):
Go to "Settings" > "Data Usage" > locate WhatsApp and enable "Background data access" over Wi-Fi and cellular data.

Solution 3: Ensure Enough Device Storage
Sometimes either your WhatsApp or your phone goes wrong. It's just your phone does not have enough room to store another video.
If you are using iPhone (iPhone X, iPhone 8/8 Plus, iPhone 7/7 Plus, and so forth):
Go to "Settings" > "General" > "iPhone Storage".
If your iOS has been updated to iOS 11, you will see suggestions about how to clear storage.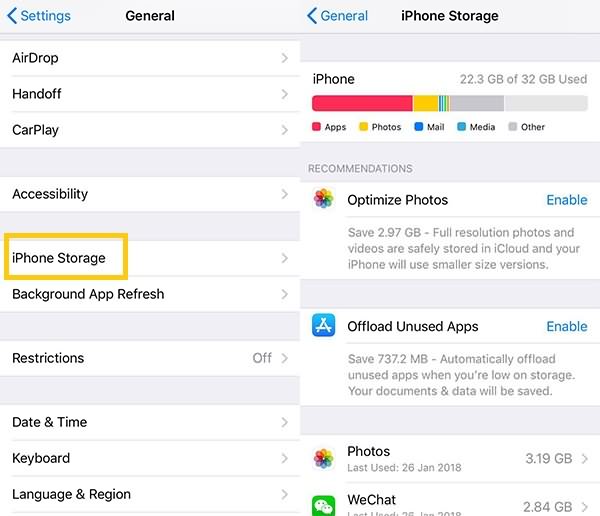 If you are using Android phones (like Samsung): Go to "Settings" > "Storage".
Solution 4: Close WhatsApp and Restart Device
It is almost an easier way to solve this issue, but people kept telling us this method just works. On your recent app list, locate WhatsApp and swipe it out.
Then reboot your phone and see if you can play WhatsApp now.
Solution 5: Check Whether Network is Acting Up
Whether you are playing the WhatsApp video under Wi-Fi or your mobile data, you need to know that playing videos requires lots of data transmission than downloading photos. So lacking a good network condition may be the reason why you can't play videos on WhatsApp.
Go to "Settings" > "Network" to make sure your network is acting up.

Or you can switch to a different Wi-Fi or change Wi-Fi to mobile data to get a better network connection.
Solution 6: Update/Reinstall WhatsApp
As we have all known, the misbehaving of an app may result from the bugs in its program. It is also the case in WhatsApp. Go to the app store to update it to the newest version, or simply uninstall it and reinstall it again, you may perfectly tackle your problem.
Notice:
Be aware that uninstall WhatsApp will delete the data. Therefore, it is important to backup WhatsApp in advance. If you are an iOS user and want an easy and safe way to avoid losing WhatsApp chat history, pictures, videos, and more, FonePaw WhatsApp Transfer for iOS should be a good choice.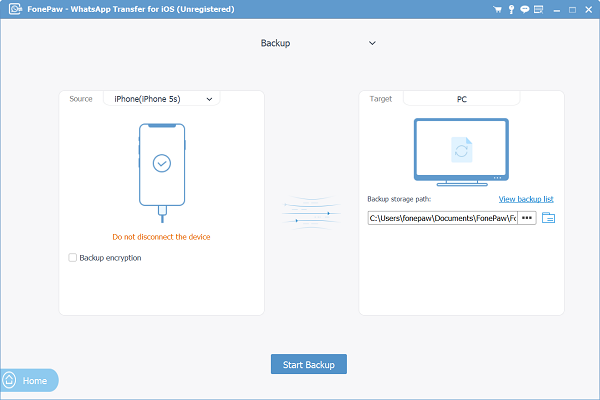 Free Download Buy with 20% off Free Download Buy with 20% off