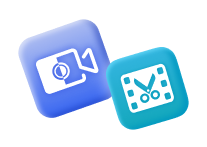 Screen Recorder + Video Converter Ultimate
Shop Now
To ensure a convenient use, FonePaw Screen Recorder are equipped with different capture modes. By default, it is utilized the Auto mode. And we recommend you not to change the setting because this capture mode is able to adjust automatically according to the device you are using. But if you prefer to set the mode yourself or you encounter trouble when your device under the Auto mode, you can select other modes manually. Below is a brief introduction on the 3 screen capture you can choose from.
Mode 1 (Common) Magnifier: It's the common capture mode for FonePaw Screen Recorder. The quality and the fluency of the recorded video can be guaranteed.

Mode 2 (for Windows 10 1903 and later) WinRT: This mode is designed for high quality video output. It requires your computer running Windows 10 1903 or later. Once you enable this mode, you'll see a yellow border around the recording frame. If you want to hide that, please update your system to Windows 11.

Mode 3 (Common) DXGI: This mode is designed for lower-quality output. Try to use it only as a last resort.
If none of the modes is supported on your device, GDI mode will run automatically. Under that circumstance, the fluency will be guaranteed but the quality will be sacrificed.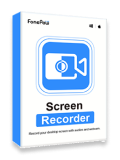 Screen Recorder
Capture every loving moment of your screen on Windows and Mac!