By rooting LG you will get a lot of advantage, like you can remove pre-installed apps, mute notification and advertisement of the apps, and so on. And for there are so many benefits you can get after successfully rooting, many smartphone users search around for the way to root their LG, for example. And today, I will show you how to root LG with Stump Root APK and LG One Click Root. Both are excellent types of tools that designed especially for LG users to root their LG freely with simple steps. But before that, please read the prompts below carefully.
Advantages and Risks of Rooting Android
Rooting can void the warranty of your Samsung phone
Rooting would not brick your LG phone only if you follow the guide step by step.
Although rooting is safe, there are some accidents due to the inappropriate operation and accidents. For example, if your phone battery is low and powers off, it will get bricked. And if it is disconnected, misfortunate may also happen.
After rooting, you can recover lost files from LG phones. Additionally, you can delete some preinstall apps from your phone, install some apps banned by the carrier, accelerate the phone, improve performance of it, and so on.
Solution 1: Root LG with Stump Root (Android 4.4 and Earlier)
Solution 2: Root LG Device with iRoot (Android 5.0 and Newer)
Solution 3: Root LG Phone with OneClick Root
Solution 1: Root LG with Stump Root (Android 4.4 and Earlier)
Stump Root supports most LG devices produced between 2012 and 2014 though it will not be updated. Among them, those work on Android 4.4 or earlier are compatible, such as LG G3.
Step 1: On your phone, go to "Settings" > "Security", then tip the option "Unknown sources" to allow your LG to download and install other non-market applications such as Stump Root APK.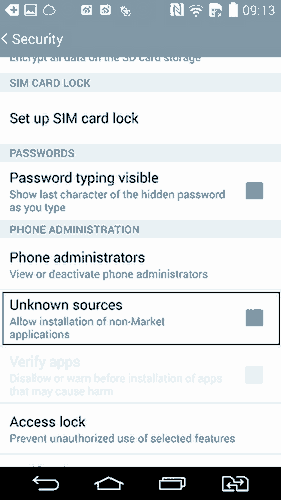 Step 2: Download the Stump Root APK on your LG

After authorizing "Unknown sources", you can easily download "Stump Root APK" from the market. Then install the app on your LG phone.

Step 3: Launch the File Manager apps on your LG phones and find the Stump Root APK file. After that, click "Next" or just scroll down to the end. After that, tap "install" and within few seconds, all process done.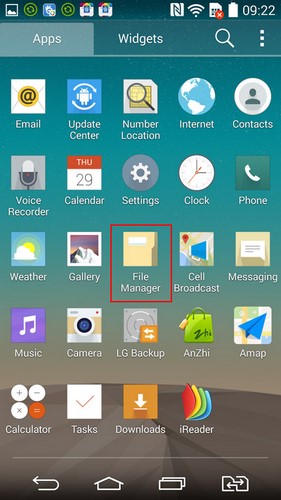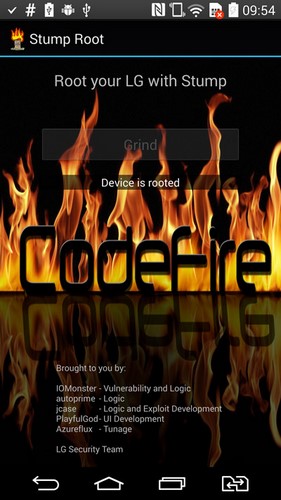 Step 5: Download and install SuperSU APK from market. With this setup, you can manage other applications on your LG phone. What's more, it can prevent auto-installation and hacking of some virus program without your permission.
Solution 2: Root LG Device with iRoot (Android 5.0 and Newer)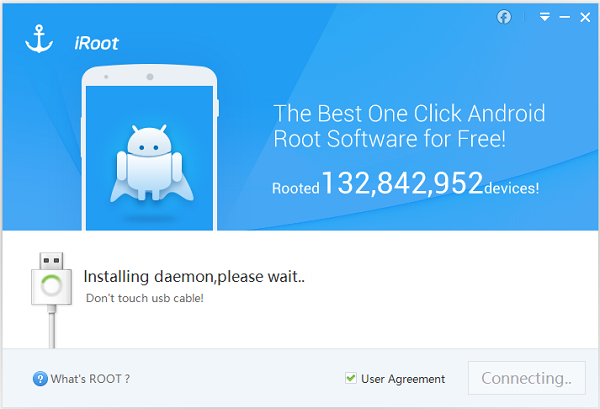 Step 2: Connect Android to Windows

When your phone is detected, you will get the interface as below. Click the button "Root". This will enable the program to root your phone.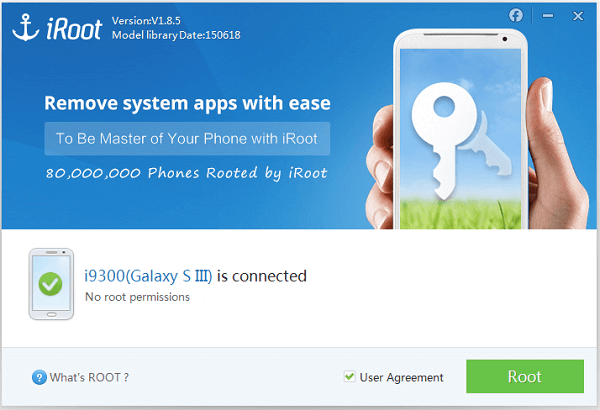 Note:
1. Privileged control or administrator-level permission would be attained after your device has been rooted, which leads to the ability to install custom ROM, uninstall system apps and more.

2. The process of rooting is a modification to the original system of your device, which may void your device warranty.

3. You still need system management tools to remove or disable system apps after rooting Android.
As an open operating system, Android triggers a wide range of Android mobile brands and Android OS versions, we still have not found out a program which is 100% compatible for every Android phone or leads to absolutely successful rooting, particularly for Android 5.0 and newer. If both two programs fail to root your mobile, we suggest you turn to other solutions, please refer to: http://forum.xda-developers.com/ (opens new window).


Solution 3: Root LG Device with OneClick Root
Some LG devices are not supported by either Stump or iRoot. In this case, LG OneClick Root can do you a favor.search
Step 1: Connect LG phone to PC and enable USB Debugging on LG phone by following steps. Drag and drop down the notification window. Then select "Media device \(MTP\)". If you LG phone cannot be recognized, switch to "PTP" when enabling USB debugging.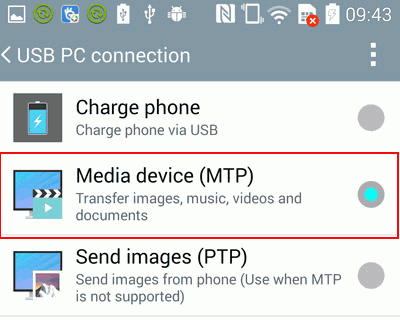 See also: LG One Click Root Video (opens new window)
DON'T MISS - Android Data Recovery (opens new window)
It is an effective android recovery software to help you recover contacts, SMS and call logs.
It is capable of converting videos, audios and DVD files efficiently and stability.