Have you ever run into the frustrated circumstances when you lose any important data and find nowhere to get it back? Instead of hanging over to the service center for getting the device fixed and data retrieved, it would be more rational to do it by ourselves - under the assistance of Dr.Fone, an outstanding data recovery program developed by Wondershare.
Oriented for iOS users, today's review will fully concentrate on Dr.Fone for iPhone, analyzing from all its aspects in-depth to help you look at whether the program is the one you are looking for. Now, please scroll down to get started with its overall introduction.
Introduction to Dr.Fone Data Recovery for iPhone
Dr.Fone is a data management program launched in 2013 by a leading brand, Wondershare, to deal with the frustrated data problems by providing the files recovery, data backup, system repair, iOS unlock, and more to ensure that people's daily life won't be disturbed by all kinds of unexpected data errors, especially when mobile phones have became an indispensible part in life.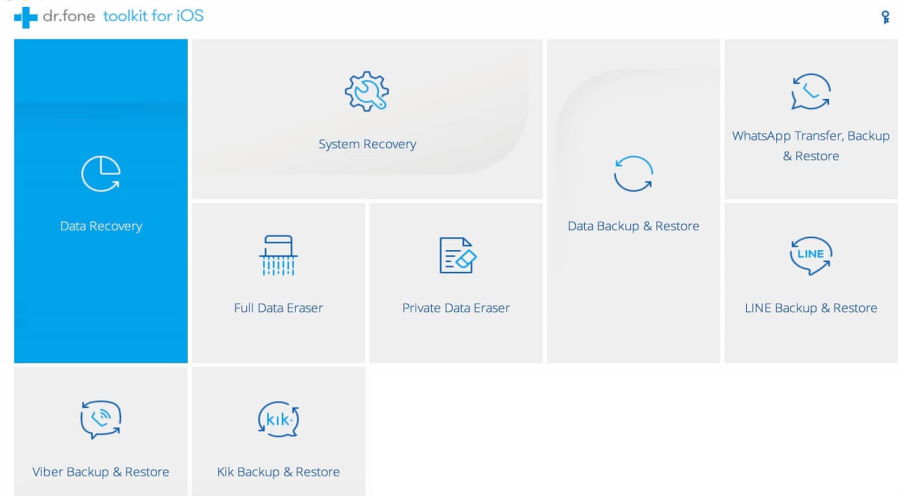 It has released both programs for Android and iOS, targeting at the systems of the most user groups. Therefore, Dr.Fone Data Recovery for iPhone is the one oriented for iOS users to resolve the data lost issues occured on devices unexpectedly. With outstanding recovering function provided, the program can bring great performance to recover lost file, including photos, videos, contacts, messages, attachments, call history, and more from iOS devices, iTunes, and iCloud with easy-using manipulation.
Dr.Fone Data Recovery for iPhone is regularly updated to be compatible with different iOS systems and device models. Currently, the program works for the latest iPhone 13, iPad, iPod, and also supports up to iOS 15 system. It is for sure that iPhone 14 and the latest iOS 16 compatibility version is on the way.
Please notice that Dr.Fone Data Recovery for iPhone is not an open source program. To fully access the data recovering function, you ought to subscribe to its registered plans for getting the program license. The price will start at $59.95 for 1 year (available on 1-5 mobile devices and 1 PC/Mac).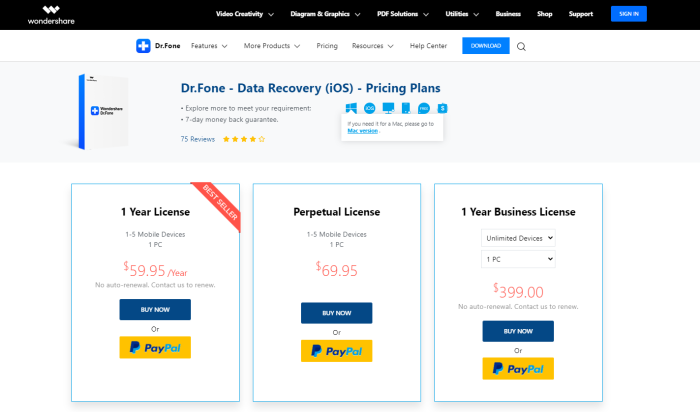 Therefore, to ensure your purchase worthy, let's walk further to see how Dr.Fone Data Recovery for iPhone functions to help. Please continue reading by scrolling down the page.
Key Features of Dr.Fone Data Recovery for iPhone
In this module, let's mainly focus on the key function - iOS data recovery of Dr.Fone Data Recovery for iPhone, and also the supportive features to enable better manipulation experience while utilizing the program. Please walk through them now:
3 modes to recover iOS data - you can choose to recover data from the iOS device, iTunes or iCloud backup files partially as you need.
Support recover most data on iOS - the program can function to detect contacts, messages, attachments, call history, calendar, photos, video, voice memos, and more types of files for retrieving them back to you again.
Recover data losing in most scenarios - no matter for accidental deletion, system errors, broken devices, synchronization failure or so, the program can recover the data smartly with high success rate.
All iOS devices supported - other than iPhone, it is also compatible with iPad and iPod modesl to deal with the data recovery in easy ways.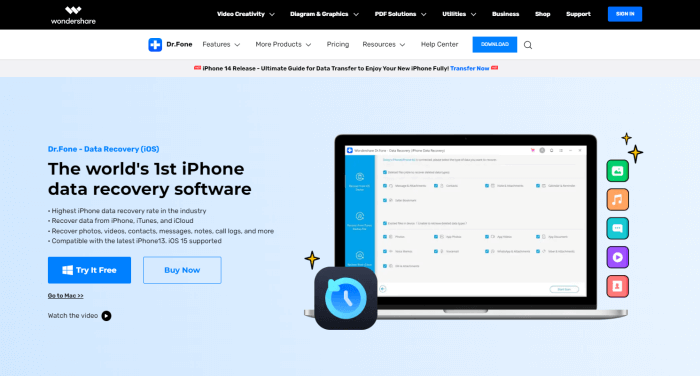 Pros & Cons of Dr.Fone for iPhone
To sum up, Dr.Fone Data Recovery for iPhone has the following pros and cons you can pay attention to:
Pros
Simply-using functions with the clear UI.
High success rate to recover iOS data with 3 modes.
More types of files supported to recover.
Compatible with new iPhone, iPad, and iPod models and iOS systems.
Cons
The program needs subscription to unlock full functions.
Some errors will occur during the device scanning and data recovering process.
The program would be a bit bulky to run.
Best Dr.Fone Alternative: FonePaw iPhone Data Recovery
Through actual manipulation, some users report that Dr.Fone Data Recovery for iPhone functions better to recover data from iCloud or iTunes backup files, but it is less reliable in detecting the deteled files from iOS devices themselves. Especially for files like photos, the recovered quality can be lossy.
Therefore, if you consider an Dr.Fone alternative with higher data recovery success rate and better output quality, FonePaw iPhone Data Recovery is highly recommended. The program will provide even faster performance and more guaranteed success rate to retrieve all types of files for you. With advanced technologies applied, even for the device data, FonePaw iPhone Data Recovery can fully detect and recover for you before the data is overwritten, greatly enhance the experience.
Free Download Buy with 20% off Free Download Buy with 20% off
Here's the manipulation guide to recover iPhone data utilizing FonePaw iPhone Data Recovery within several easy steps:
STEP 1. Run FonePaw iPhone Data Recovery on computer. After connecting and synchronizing your iPhone with the program, tap Start Scan to fully scan your device in-depth.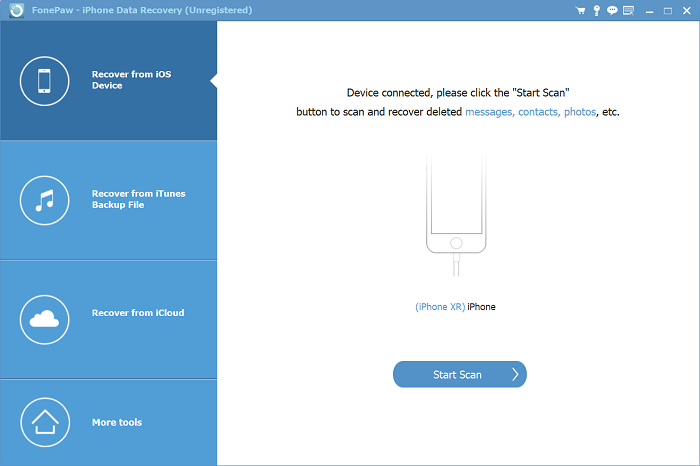 STEP 2. When the items are all detected, select the files from the previewing page for continuing the data recovery.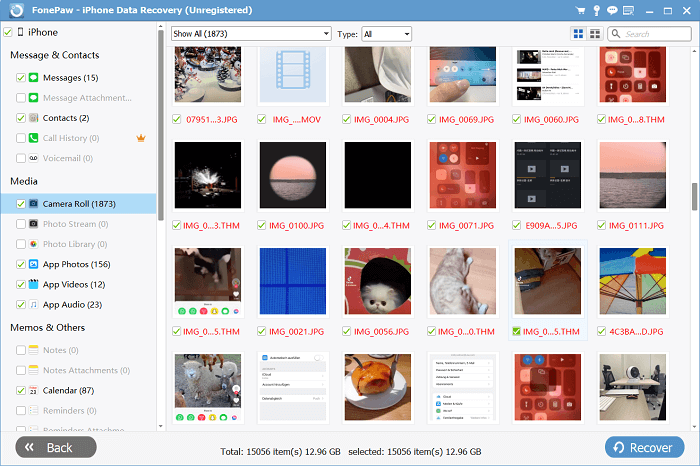 STEP 3. Simply tap Recover and choose the destination folder for retrieving the lost data again.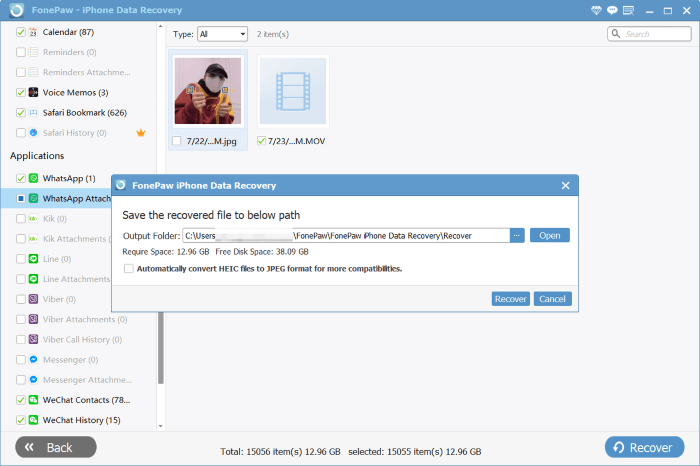 Conclusion
Recovering data on iPhone is not a difficult job at all when powerful iPhone data recovery like Dr.Fonr and FonePaw can bring corresponding helps. With them, you don't need to worry about losing data on iPhone suddenly as you can recover them in time before the data is overwritten. The programs are both easy to manipulate with the friendly UI. Pick one and try!

iPhone Data Recovery
The best solution to recover lost data from iOS devices!