When talking to backup the attachment such as photos and videos from WeChat Chat history, people may find out that it is miscellaneous and toilsome as the WeChat chat history files need to be downloaded on your phone and then moved to PC or used the cloud service for a backup.
People also read:
3 Best Android Backup and Restore Software for PC (opens new window)
WeChat Transfer Files Between Android/iPhone And Computer (opens new window)
We should all know that the WeChat photos and videos can be expired if you never saved them or download them on phone and you are not able to access them anymore. The situation is even worse for the procrastinators.
So exporting the WeChat chat history files is a must! This guide will show you how to backup WeChat with the App itself in several simple steps and you don't have to download any other software. Wonder how to do? Just read on the guide below.
# Backup WeChat Photos/Videos on Web WeChat
WeChat has released its Web version and you are able to use the platform on your Windows or Mac without the WeChat client. To backup WeChat chat history photos and videos, Web WeChat can help.
Step 1. Sign In WeChat for Web
Open your web browsers such as Google Chrome or Firefox, and head to the WeChat for the Web page (opens new window).
Of cause, you should have a log in WeChat on your iPhone or Android. Then go to "Discover >Scan QR Code" and align the code displayed on the webpage within the frame to scan. After that, you should have logged in the Web WeChat.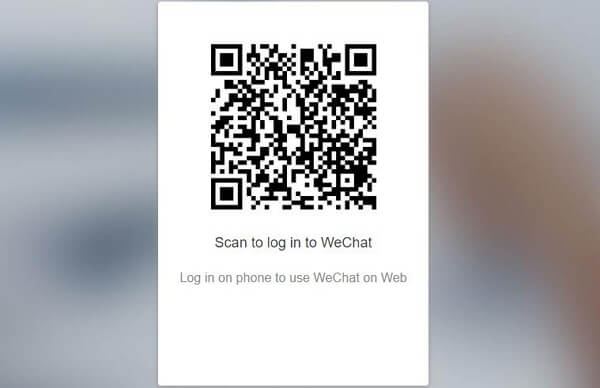 Step 2. Send Files to Yourself
Open the Chat you want to back up the files from.

Long press on the photos or videos and tap on the "More" option.
Note: If you long press on the photos or videos and choose "Send to Chat", you can only send one item.
Select the items you want to transfer.

Tap on the Share button at the bottom. Now, you are allowed to choose the new chat and you need to choose yourself or the "File Transfer" as the file receiver.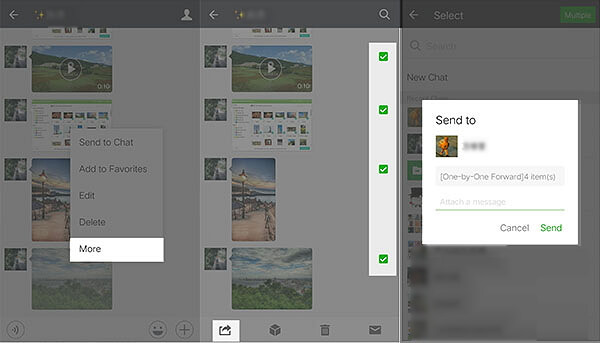 Step 3. Download WeChat Chat History Files
Now, go to the Web WeChat on the computer and you will see the photos or videos you just sent are displayed on the new chat, waiting to be downloaded.
If you need the photos, you should right-click on the image and choose "Download" and it would save on your computer.
To find out the WeChat chat files location, you should go to "This PC > Local Disk(C) > Users > (your computer's name) > Download".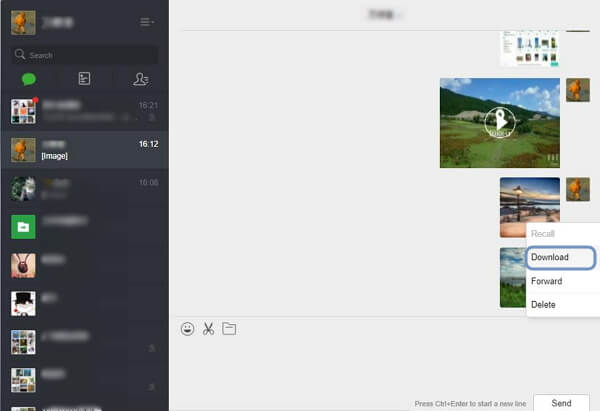 If you need the videos, you should open the video. Then right-click on it and choose "save video as" and select a location for the WeChat chat history file.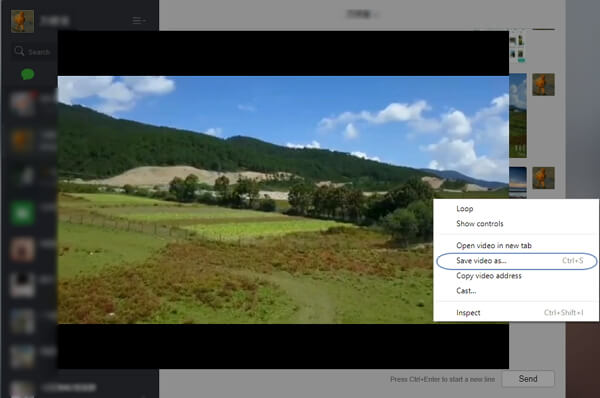 But if you have always connected to the Web WeChat and receive the files you attempt to keep, the steps to back them up can be even simpler. All you need to do is to directly download and save them on your computer like the way we describe in step 3.
# Do WeChat Backup on iPhone
If you are using iPhone Xs/XR/X or iPad to chat, FonePaw iOS Data Backup & Restore (opens new window) will help you back up the chat history, including messages, photos, videos, and audios. The files from subscriptions also can be saved together. Download the program and move on with the steps below:
Free Download Buy with 20% off Free Download Buy with 20% off
Open the FonePaw program and choose iOS Data Backup & Restore feature.

Connect your iPhone or iPad to the computer and select WeChat & Attachments to back up.

When you view an interface of finishing backup, you can preview the backup results in detail.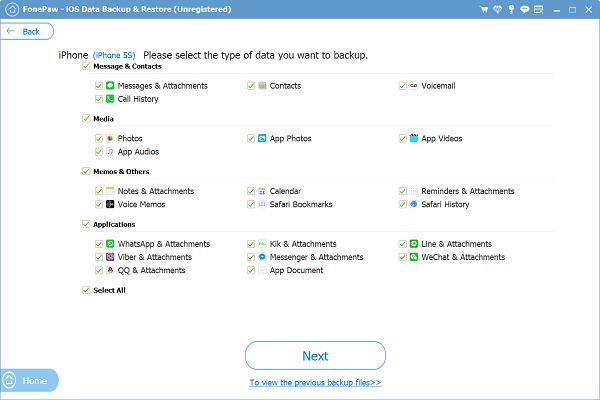 Tips: How to Restore WeChat Chat History Files without Backup
If the tragedy of data loss has occurred before you could back it up, you are recommended to try the FonePaw iPhone Data Recovery (opens new window) program, which helps people recover lost data from any iPhone, iPad, and iPod.
If you want to restore lost WeChat photos, videos, or even WeChat history without backup, you can choose the function "Recover from iOS Device" of FonePaw iPhone Data Recovery and then follow the instruction to recover WeChat files. If you have backed them up with iTunes or iCloud, you can choose the "Recover from iTunes Backup File" or "Recover from iCloud" to finish the job.
To know details about how to it works, please head to this guide: Get WeChat Photos/Videos/Audios on iPhone Back to PC (opens new window)
Moreover, you can even recover the WeChat contacts that have been deleted. It will show the name, WeChat ID, and more details on the right side of the screen. So you can recover all the contacts and information to the computer.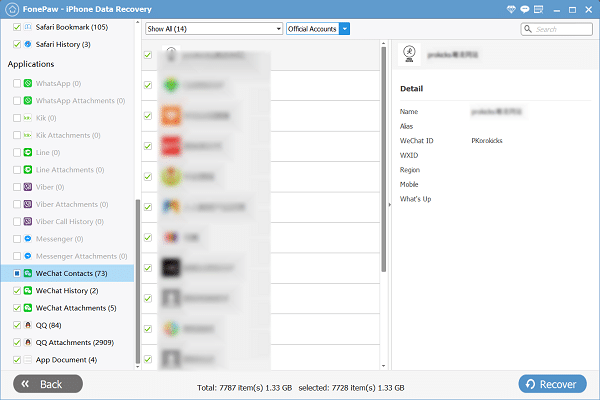 Above is the whole guide to export WeChat chat history files to PC. If you have any problem when following the steps to backup WeChat photos and videos, please let us know by leaving us a message on the comment area below!