After updating to iOS 11, some users find Safari keeps crashing on their iPad Pro/Mini/Air, iPad 2/3/4.
Safari closes automatically.
Safari search bar doesn't work or loads extremely slow.
Safari doesn't respond, won't load pages or hang loading pages.
Safari won't open...
If the browser Safari on your iPad doesn't work with these symptoms, these tricks will help you fix the Safari crashing/freezing problem on iPad. The tricks can also be applied to fix Safari not working on iPhone X/8/7/6/5.
# Backup Safari History/Bookmarks Beforehand
The following solutions involve clearing Safari history and bookmarks on your iPad. If you have any important browsing history or bookmarks on Safari, you may want to back up the browsing data to PC so that you can restore the URLs to your iPad after the Safari crashing problem is fixed.
Free Download Buy with 20% off
Launch the program and connect your iPad to the program.
Choose iOS Data Backup > Standard Backup/Encrypted Backup.
Tick Safari History + Safari Bookmarks to back up and click Next.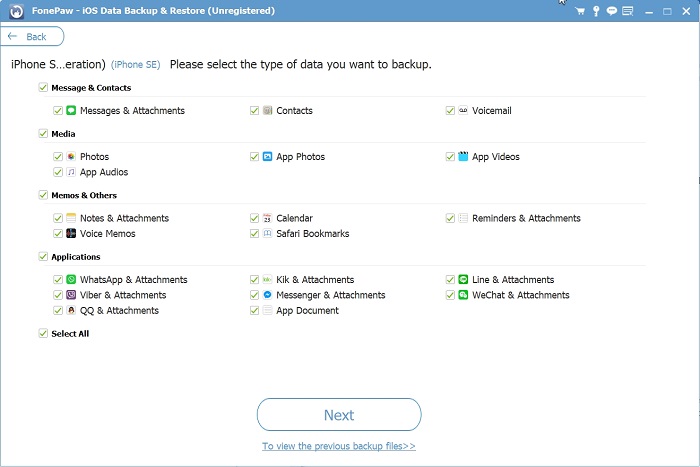 A backup of Safari history and bookmarks on your iPad will be created on PC. You can restore the bookmarks and history to iPad or PC later. The program can also back up photos, contacts, videos, messages, WhatsApp messages on your iPad.
Now you can go ahead with fixing Safari not working on the iPad.
# Force Quit Safari
When Safari freezes on your iPad, the first thing you should try is to force quit the app.
Double press Home button on iPad to open App Switcher.
Tap Safari and swipe upward to quit the app.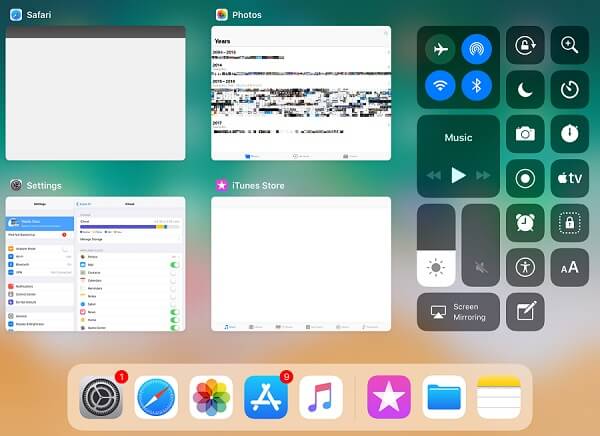 Then you can open Safari and see if it works okay this time. If not, continue with the following tricks.
# Restart iPad 2/3/4
A restart will help to fix slow or frozen Safari caused by iOS system glitches. To restart iPad:
Long press the Sleep/Wake button.
Swipe to right the Slide to power off bar to turn the device off.
Then reboot the iPad and see Safari is fixed or not.
# Switch to Private Browsing Mode
After enabling Private Browsing Mode, Safari won't record your search history or AutoFill information. In some cases, it helps to fix unresponsive Safari.
Open Safari.
Tap Tab button on the upper right corner.
Tap Private > Done to activate Private Browsing Mode.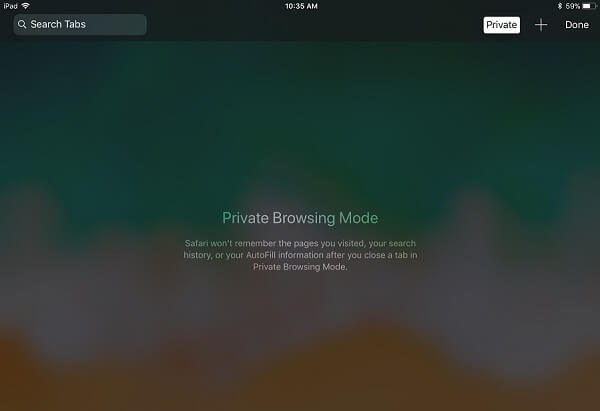 # Reconfigure Safari Settings on iPad
If the Safari still keeps crashing, you can change some Safari configurations to fix the browser.
1. Turn off AutoFill
Go to Settings > Safari > AutoFill.
Toggle off Use Contact Info, Names and Passwords and Credit Cards.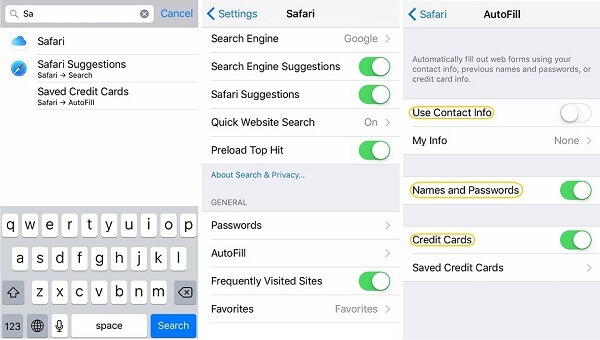 2. Disable iCloud Safari Syncing
Open Settings.
Tap your name at the top of the screen and choose iCloud.
Toggle off Safari for iCloud. It pops up and asks whether to keep previously synced Safari data on iPad or delete them.
Tap delete from My iPad.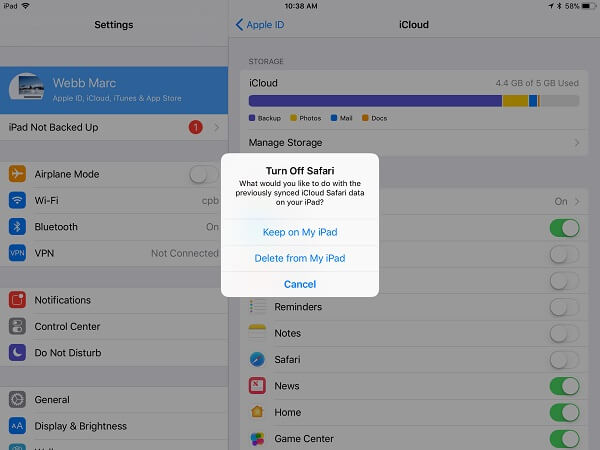 3. Turn Off JavaScript
Many sites are written by JavaScript. If it is not properly written, it might crash Safari. Therefore, disable JavaScript on Safari to stop Safari crashing error.
Go to Settings > Safari > JavaScript.
Turn off JavaScript.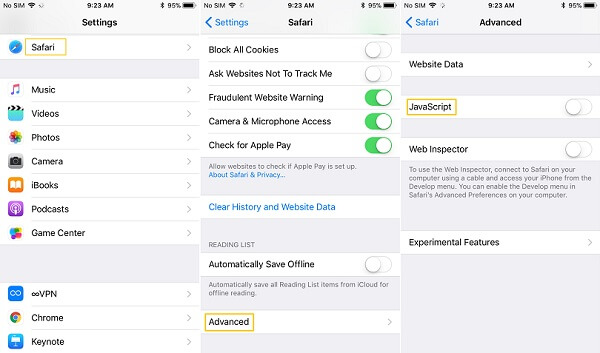 # Clear Browsing Data
Corrupted Safari data could also be the culprit for Safari not working problem. Therefore, you may want to clear Safari history and data on iPad. But remember to backup important browsing history and bookmarks beforehand.
Tap Settings > Safari > Clear History and Website Data.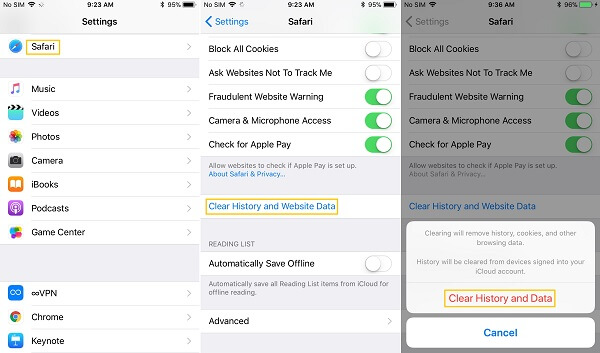 # Reinstall iOS 11 with iTunes
If the Safari problem persists, it could be something wrong with the iOS update. For example, if you update the iPad Pro/Mini/Air over the air (that is using Wi-Fi), the iOS 11 firmware may not be installed correctly. You can try to reinstall iOS 11 with iTunes.
Connect your iPad to iTunes.
Make a backup of your iPad with iTunes.
Click the device and choose Restore iPad in Summary.
After the restore, recover data with the iTunes backup that you just made.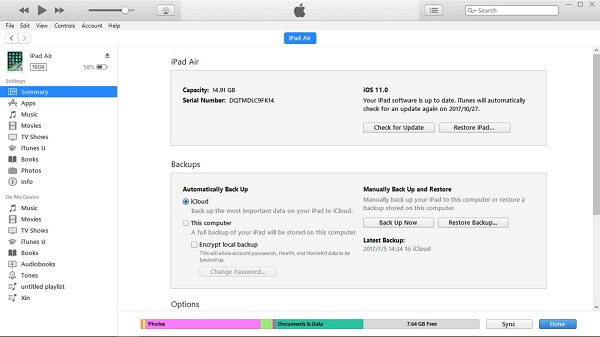 If you couldn't restore iPad with iTunes, learn how to restore iPad without iTunes (opens new window).
Safari on your iPad should stop crashing, closing, lagging by now. If you have question about using Safari on iPad/iPhone, leave your question below.