"I got my Nexus 6P last year. Since I had this phone, I captured shots of anything about my life with my Android device (opens new window). When I cooked a meal, I took photos of the dishes. When I went on for a trip with my family, I capture moments we shared together. Just now, I pressed the delete button and wiped all the pictures by mistakes. I have no backup. So how can I undelete photos on Android device?"
Many consider it an insoluble problem. But indeed, FonePaw Android Data Recovery (opens new window) is a resort to restoring deleted files from Android device. The list below includes some features of this program.
√ Recover data – Easily get back photos in .jpg, .png, .gif, .bmp, .webp, .tiff and more.
√ Preview contents – Preview photos in full size.
√ Risk free – No risk of your data getting leaked.
√ Supports screenshots, photos captured by Android camera and downloaded from the Internet, and more.
Free Download Buy with 20% off Free Download Buy with 20% off
# Undelete Photos on Android Device
Step 1. Connect Android Device to the Computer
Launch FonePaw Android Data Recovery on your computer. Then connect your Android device to the computer.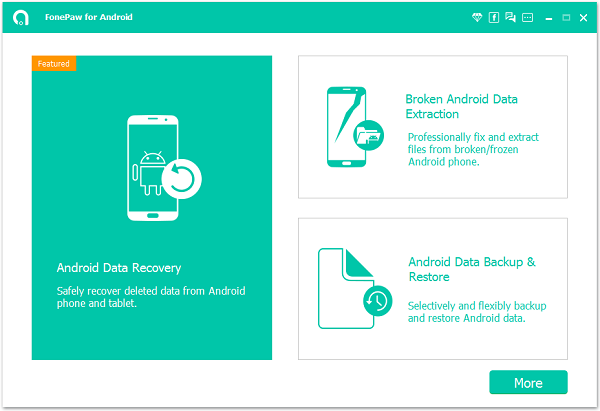 Step 2. Turn on USB Debugging Mode
Go to your Android phone. Then enable USB debugging (opens new window) so that your phone can be detected.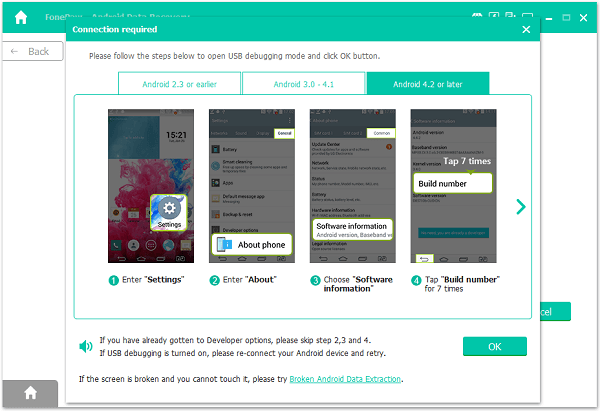 Step 3. Select File Types to Scan
In this step, you need to select Android file types to scan. In the box, check "Gallery" and "Photo Library". Then click the "Next" button and move on.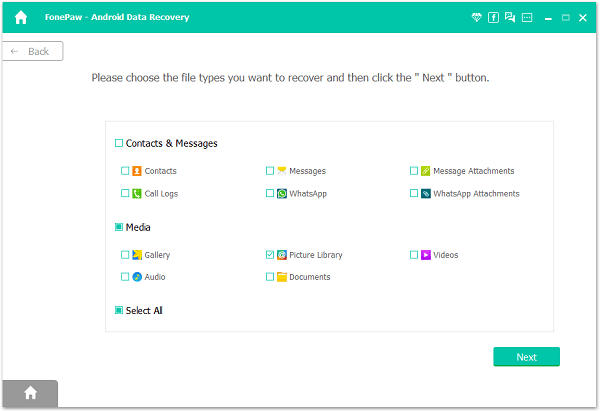 Step 4. Tap and Allow Superuser Request
Go to your Android phone. You should have a Superuser request. Tap the "Allow"/ "Authorize"/ "Grant".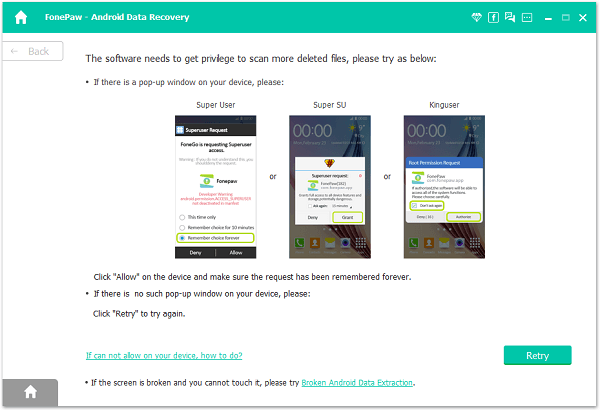 Step 5. Scan and Undelete Photos on Android Device
FonePaw Android Data Recovery will scan your phone and locate deleted pictures in the device. After that, you can check "Gallery"/ "Picture Library" and preview contents you want to recover. After that, mark whichever ones you want and click the "Recover" button to get files back.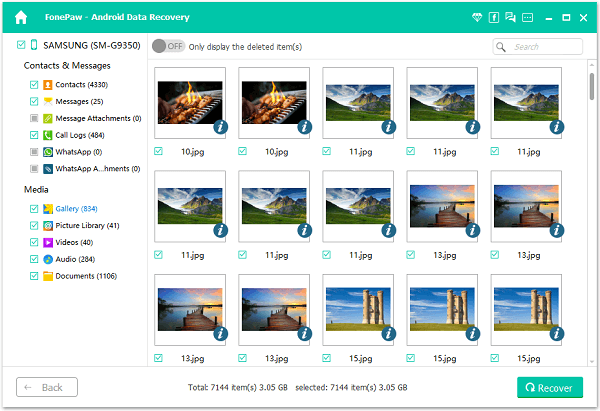 Got it? Images recovered are stored in your computer. You can check and find out the ones you want. Be afraid of losing them again? Hurry to backup Android photos.
Free Download Buy with 20% off Free Download Buy with 20% off