After the iOS upgrade, some users find that their iPhone is stuck in silent/vibrate mode and that the side switch doesn't help anymore. What's worse, some devices even go into silence on its own without any change of settings. The sound will not come back unless the phone is restarted. As a result, users may miss important calls or messages. These problems are so common that many iPhone models will get hit. How can we turn off silent mode on iPhone X/XS Max and iPhone 8/7/6? Read on to find out.
---
You May Like:
Quick Fixes for iPhone/iPad Stuck in Headphone Mode (opens new window)
---
Part 1 Use general way to turn off mute mode on iPhone
1. Check the ring/silent switch on the device
Move the ring/silent switch on the left side of the device to turn off mute mode.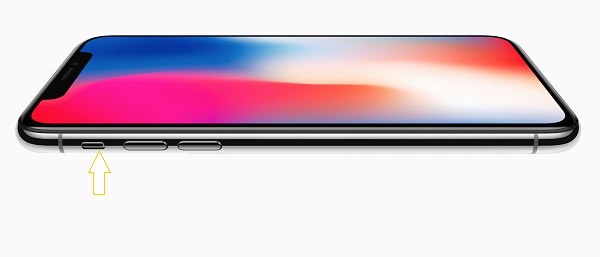 2. Turn off "Do Not Disturb" mode on Control Center
Use Control Center to turn off the "Do Not Disturb" mode when you are in the situation below.
Slide from the top or bottom of the screen to open the control center. Tap on the ring icon to turn it white.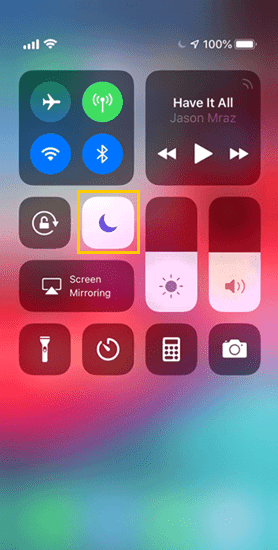 Note: The ring/silent switch on your device is used for orientation lock.
3. Turn on AssistiveTouch and unmute the device
AssistiveTouch is a feature in the accessibility settings of iOS that puts a floating, virtual home button on your screen. You can drag it wherever you want and use it to adjust volume with just a tap. Follow the steps below to turn on AssistiveTouch.
Step 1 Open Settings.
Step 2 Go to General > Accessibility > AssistiveTouch.
Step 3 Turn on the AssistiveTouch toggle, which is supposed to be green. Now a grey dot should appear on your screen.
Tap on the dot and then the bell icon until the unmute sign shows up.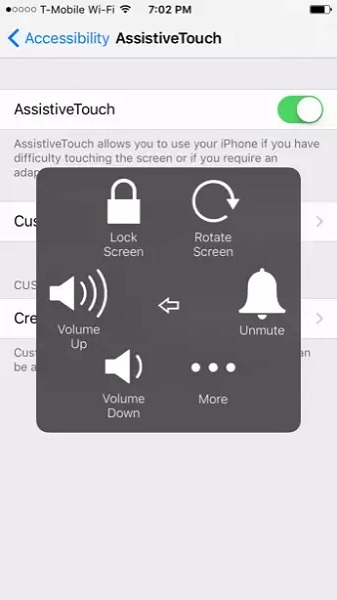 4. Force restart iPhone
A restart might be in order if your iPhone is unable to turn off mute mode.
Step 1 Press and hold the power button. A few seconds later, a slider will appear on the screen.
Step 2 Drag the slider to the right. Now your phone will turn off immediately.
Step 3 Press and hold the power button again until the Apple logo emerges.
Part 2 Use professional way to get iPhone out of mute
If the methods above fail to solve your problem, try the professional way. FonePaw iOS System Recovery (opens new window) may give you a hand. Standard Mode, one of its recovery modes, is designed to fix your device without losing any data. This mode will give you a total solution for stuck problems. Let's get started by following the steps below!
Step 1 Download and install FonePaw iOS System Recovery on the computer and launch it.
Free Download Buy with 20% off Free Download Buy with 20% off
Step 2 Connect your iPhone or iPad to the computer with a matched data cable.
Step 3 Click on the Start button.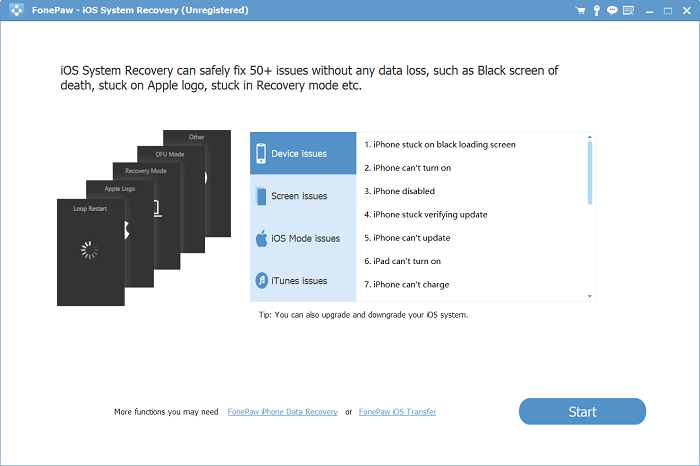 Step 4 Choose Standard Mode and confirm your selection.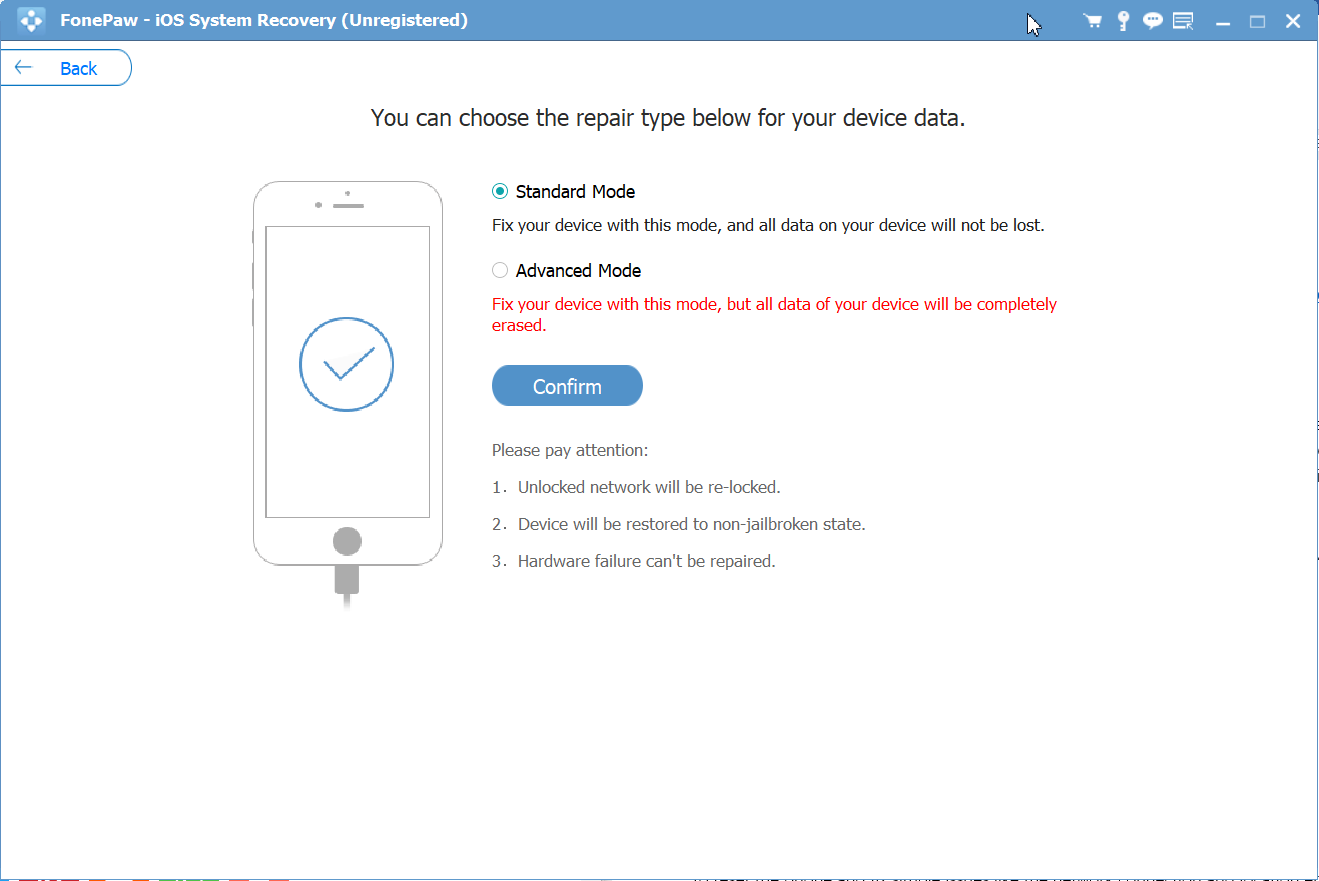 Note:
Standard Mode won't cause date lose but Advanced Mode will erase all data on your device. Make sure you have backed up your data before if you are going to choose this mode.
If it is the first time you use the program, follow the instruction to put your phone into recovery mode or DFU mode.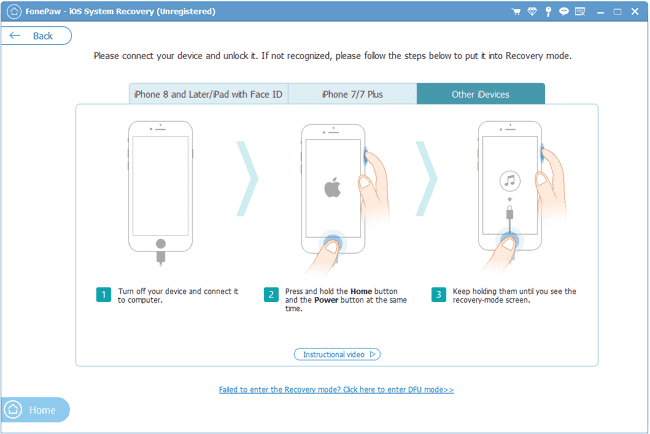 Step 5 Download the corresponding firmware package.
Step 6 Press Repair to start the recovery process. Do not disconnect or use your phone during the process. Keep the Internet available.
Step 7 Once the progressing bar reached 100%, your phone is fixed in the proper way. Now your device should be back to normal. Reboot your phone to see whether the stuck in mute mode problem is settled.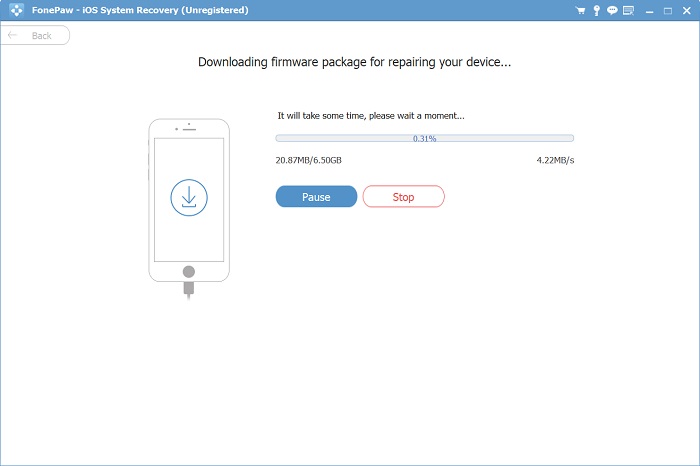 FonePaw iOS System Recovery (opens new window)is quite good at working out stuck issues in silent mode as well as on-screen and system. It offers integrated repair so that the resolution process is often simple and effective. Have a shot at FonePaw iOS System Recovery and it won't let you down!