Google Drive backup is a feature that WhatsApp starts to adopt for Android users in October, 2015. In addition to backing up WhatsApp chats, messages and call history locally, users now can store both textual and multimedia content in Google Drive.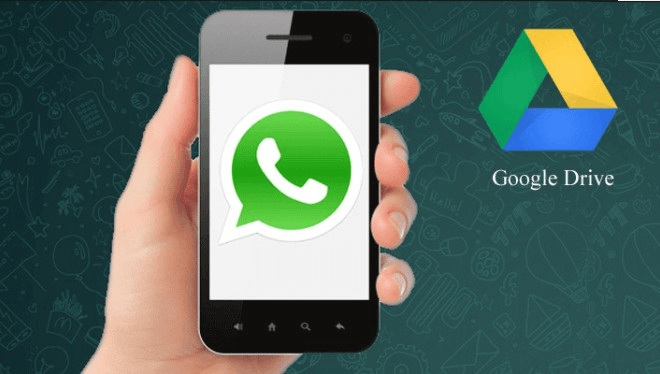 Why Google Drive Backup
Here are the reasons why you should back up your WhatsApp on Google Drive:
Your WhatsApp information can be safer. Even if you lose your phone or get the phone damaged, your WhatsApp chats and media are still restorable from Google Drive backup.

It makes it a piece of cake for Android users to transfer WhatsApp content to a new device. When switching to a new cell phone, you still can catch up the last WhatsApp conversation with friends.
How to Use Google Drive Backup
To back up your WhatsApp on Google Drive, you should get the following things prepared:
Sync your cell phone with Google Drive.

Install Google Play Services on phone (only available for Android 2.3.4 and later).

Google Drive account must have enough space for the backup.

Your phone must have enough free space to create the backup.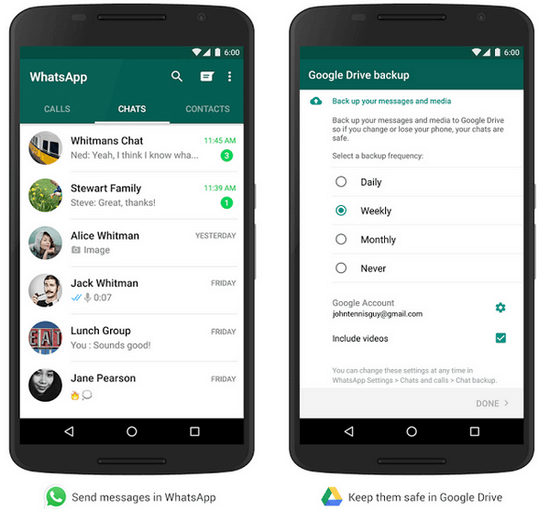 After you have prepared, you can start to use the Google Drive backup feature on WhatsApp. Here are some tricks you should know.
To activate the feature, go to Settings>Chats > Chat backup. You will be asked to sign in with Google account and allow WhatsApp to use your Google Drive storage.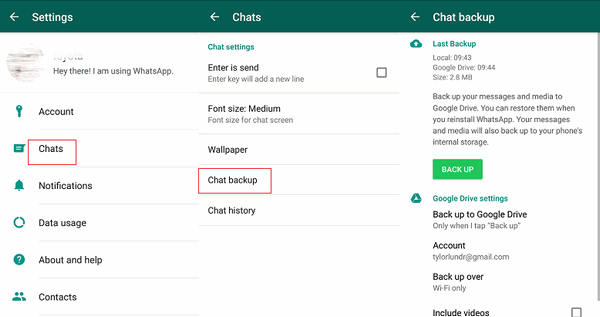 On Google Drive Settings, you are able to change the backup frequency, ranging from daily to monthly, select the network (Wi-Fi/ Cellular) that you would like to use to back up, and choose whether to include video in backup.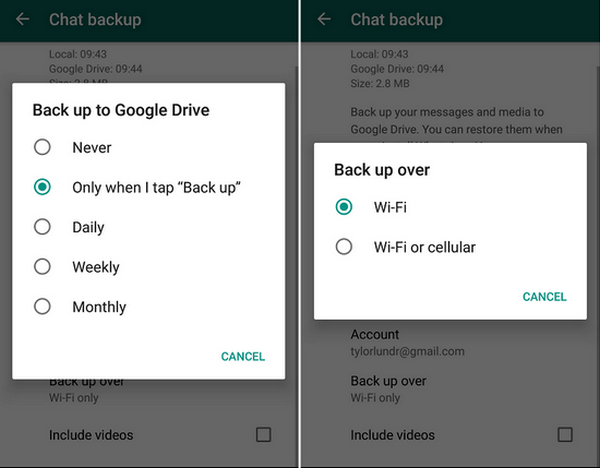 Every time you run a Google Drive backup on a Google account, the previous Google Drive backup will be overwritten. There is no way to restore an older Google Drive backup.

When you are using Google Drive backup, there is also a backup created automatically on your phone's internal storage.
After you have backed up your WhatsApp data with Google Drive, you can restore the WhatsApp data when reinstalling WhatsApp or installing WhatsApp in a new device. When you are verifying your number on WhatsApp, you will be asked to restore chats and media from a backup. Simply tap "Restore" when the prompt comes up.
How to Fix WhatsApp Backup Process Stuck on Android
Some users find themselves stuck in WhatsApp backup creation or restoration. If you also get stuck at WhatsApp backup or restore process, follow the the following tips to get problems fixed.
1. Basic Steps
Just in case, if you get stuck when trying to create WhatsApp backup, make sure the following things are right:
You have added a Google account to your phone;

There are enough space in your Google Drive account and phone for creating or restoring the backup;

You are restoring the backup from the same phone number and Google account that the backup was created on;

You have Google Play services installed on the phone;

The network connection is fine.
After you have verified that you have done it all right, check advanced steps for your problems accordingly.
2. Advanced Steps For WhatsApp Stuck at "Looking for Backups" Screen
The error message often comes up when you deny WhatsApp's access to your contacts list when installing the app on your phone.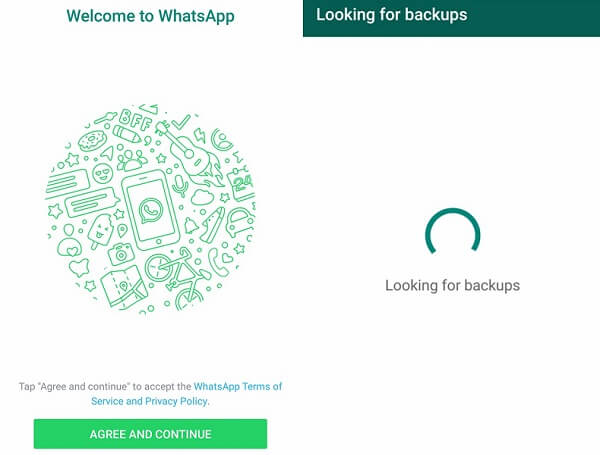 To fix the error,
Go to "Settings" > "Apps" > "WhatsApp";

Give the permission for the app to access your contacts;

Install the app again.
3. Advanced Steps For WhatsApp Stuck at "Preparing Google Drive Backup"
When trying to back up WhatsApp to Google Drive, some users can only make a local backup and the app keeps saying "Preparing Google Drive Backup" while nothing happens. There is no specific explanation for the error, but some users have fixed the problem by two methods:
Uninstalling Whatsapp and reinstaling it from WhatsApp.com (opens new window)instead of Google Play. The version provided in WhatsApp.com is earlier than that in Google Play store. If it fails, try the next method.

Clearing the app cache by going to "Settings" > "Apps" > "Drive" > "Storage" > "CLEAR CACHE".
4. Advanced Steps For WhatsApp Fail to Restore Backup
When trying to restoring WhatsApp chats backup from old phone to a new phone, some users fail to do so.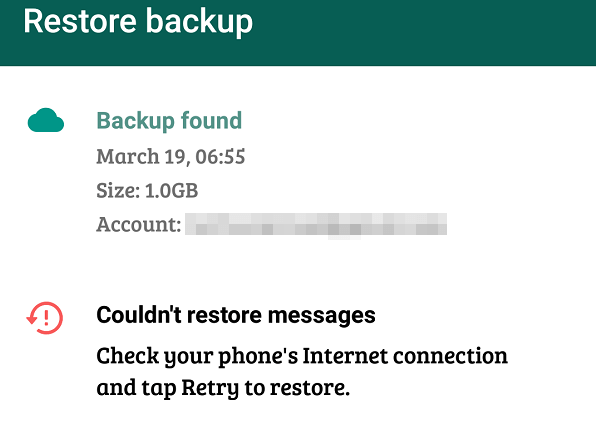 Please try:
If you move local backup file from old phone onto your new phone and try to restore the backup, make sure you put it in the Whatsapp folder on your phone instead of SD card.

If you fail to restore Google Drive backup, make sure you have used the same Google account to install WhatsApp as that you use to make the backup.
That's all you should know about backing up WhatsApp to Google Drive.