Many Android users might want to try something different and buy themselves a new iPhone. We like to have a new phone, but it is extremely inconvenient when we couldn't get access to the WhatsApp messages on our old phones. As WhatsApp now is a popular communication tool for us, it could contain important information that we need at work or in personal life. Wish there could be a way to transfer WhatsApp messages from Android to iPhone? For example, from Samsung S7 to iPhone 7 Plus. Actually, there is. In this post, you are going to learn two solutions that help you to remove WhatsApp messages from your Android phone to your new iPhone.
Extra Tips:
WhatsApp Update on Android/Samsung Galaxy (opens new window)
Best Photo Recovery Software: Recover Deleted Photos from Computer (opens new window)
Solution 1: Transfer WhatsApp Messages from Android to iPhone via "Email chat"
Open WhatsApp on your Android device, go "Setting>Chats Setting>Chat History>Email chat"

Choose the chat that you would like to have on your iPhone, there will be a pop-up window asking whether to transfer your WhatsApp messages with or without media. Transferring the messages with media will take a longer time.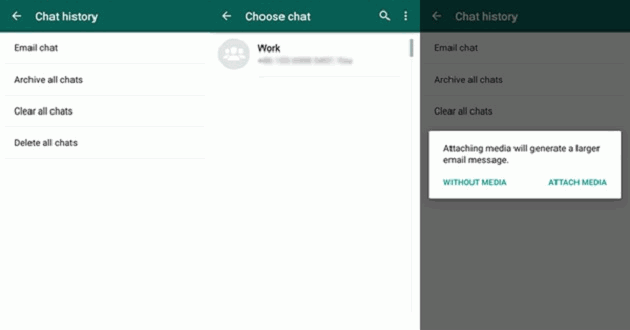 Then it will come to the sending page. Provide an email account and click the sending option.

Log in the email account on your iPhone, you can then view the WhatsApp messages, but are unable to have the messages on the WhatsApp application of the iPhone.
Solution 2: Transfer WhatsApp Messages from Android to iPhone via Backup
Backup your WhatsApp messages on an Android cell phone: go "Setting>Chats>Chat backup", and click the "BACK UP" button.
Uninstall WhatsApp on your Android device.

Launch WhatsApp on your iPhone device and log in with your original WhatsApp account.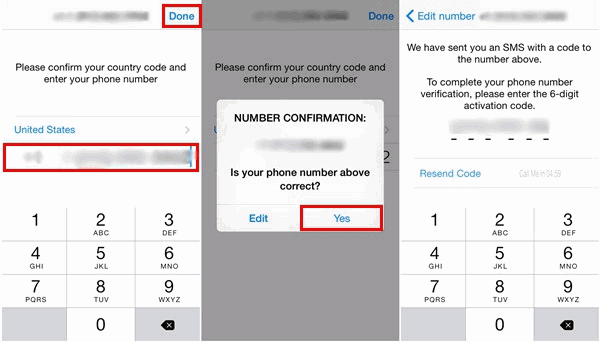 There will be a pop-up window informing you that "Message Backup Found", click "Restore". Your Android WhatsApp messages will be transferred to your iPhone.
Transferring WhatsApp messages via backup is more complicated than emailing the messages, however, you can have the chats on the WhatsApp of your new iPhone, which makes it easier for you to catch up with the conversation on the old Android phone. Therefore, it is worth the trouble to transfer WhatsApp messages by a backup.