WhatsApp Messenger is a cross-platform mobile messaging app available for iPhone, Android, Windows Phone, etc. to exchange messages without having to pay the fee for SMS or MMS. If you have WhatsApp installed in your iPhone 5s/6/6s, you don't bother to register a name, just log in with your phone number and that's it. It is even easier to add friends as all contacts on your phonebook will automatically display in WhatsApp. Even if you want to save contacts not in your address book in WhatsApp, you can accomplish it with ease.
Part 1: How to Add Contacts to WhatsApp from iPhone Address Book
Launch Settings app on iPhone and then go to Privacy > Contacts to share iPhone address book to WhatsApp list.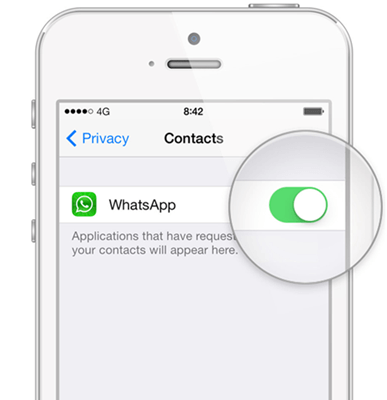 Open WhatsApp, and then go to Contacts.

Tap on the + button.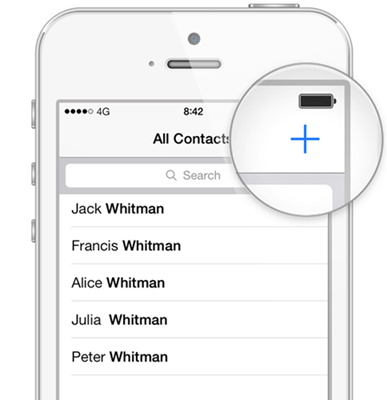 When landing to a new interface, enter detail information of the contact including his/her name, phone number, email, address, etc.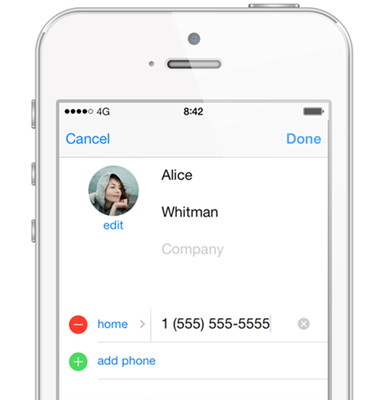 Tap on Done on that top right.

The newly added contact will be listed in Favorites.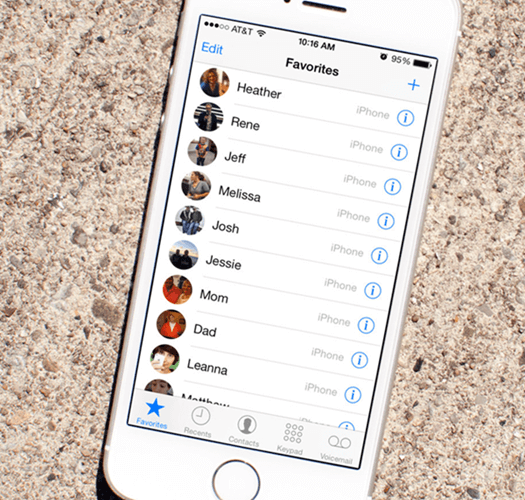 Note:
When entering international contact in step 4, make sure the number is saved in international format: + [Country Code] [Full Phone Number]. Otherwise, the contact you added will not appear in Favorites.
Part 2: How to Add Contact of A Newly Sending in Message to WhatsApp
Launch WhatsApp and then navigate to the message you receive from a new contact that is not stored in your address book.

Tap on "Not Spam. Add to Contacts".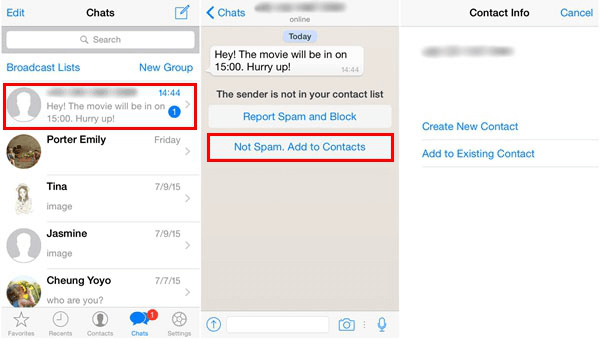 Then you will be prompted to save it as a new contact or add to an existing contact name. Choose your action according to your situation.

Enter contact name, phone number, email, etc. and tap on Done at the top right to save contact to Favorites.
With contacts adding to your WhatsApp contacts lists, you can start communicating with your family and friends now. You are not restricted to sending text messages, images and videos are allowed during communication, too. Hope you enjoy your journey in WhatsApp.
Extra Tips: Fix WhatsApp Contact List Not Showing on iPhone
If you have added a contact via method 2 on your WhatsApp but your iPhone cannot sync the contact in the list, there are some fixes to get the WhatsApp contact list showing on iPhone.
Solution 1: Update WhatsApp. Once your WhatsApp is not the latest version, you can move to App store to get the recent version.
Solution 2: Allow WhatsApp Access to Address Book. Move to Settings > Privacy > Contacts to turn on the toggle next to WhatsApp.
Solution 3: Display All Contacts. When you have added contacts to Hidden Contact Group, please move forward to show all of them to the public. Go to Contact screen to tap Group option and hit Show All Contacts. At this time, all numbers appear.