# Why you want to uninstall iOS System Recovery:
Find another alternative?
Finish fixing your iOS problem and don't need it any more?
Cannot find the corresponding model and firmware? (for this, here suggest you download the firmware from other website and then select it to fix your device with the program.)
Don't want to purchase the registered version?
...
To remove FonePaw iOS System Recovery from the desktop of your computer, it is really easy with dragging it to the trash bin but this operation only works for deleting the shortcut. In order to uninstall the software and remove its related files, there are three methods for you.
Method 1. Uninstall from Windows PC
Plan A. Uninstall Directly
Click the Window icon on the left bottom, which is also called Start menu.

Find out the name of that program, FonePaw iOS System Recovery. Then, right click on it to call for Uninstall button or click Uninstall next to the app's logo.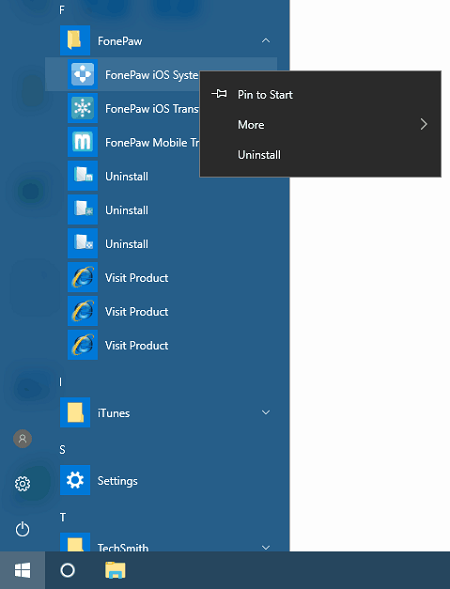 Before uninstalling, you should make sure you want to remove that application and its components. Hit Yes to continue.

When iOS System Recovery was removed from your PC, click OK and you cannot find anything about this program in your computer. There will come a webpage with "Successfully Uninstalled!".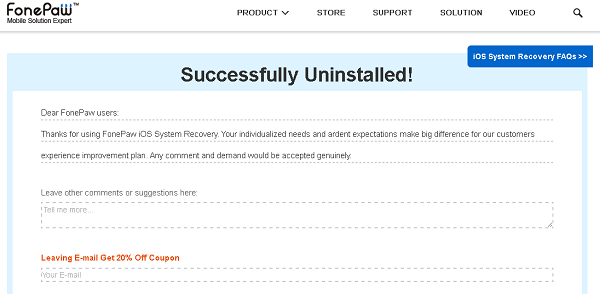 Plan B. Remove from Control Panel
Open Control Panel from the Start menu.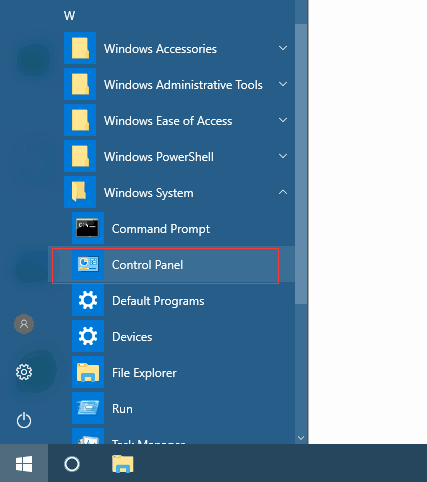 Go into Control Panel > Programs > Programs & Features. Right click the ideal software to get it uninstalled.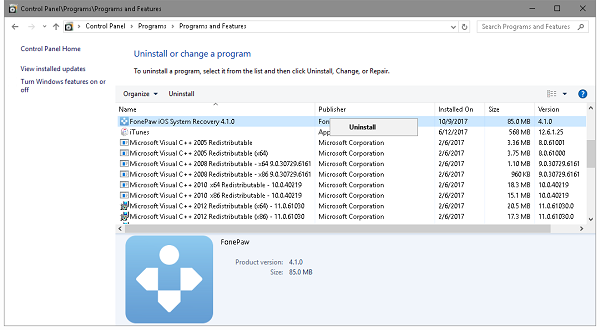 Method 2. Remove from Mac
Part 1. Use FonePaw MacMaster
If you have installed MacMaster (opens new window) on your Mac, it is convenient to delete the app. Go to Uninstaller.

Scan the applications on Mac. Then review the results.

Choose iOS System Recovery and the associated files to clean up.

Part 2. Remove to Trash Bin
Find out the app from Finder or Launchpad on iMac/MacBook.

Click it and drag it to the trash bin. Or right click the app and select "Move to Trash".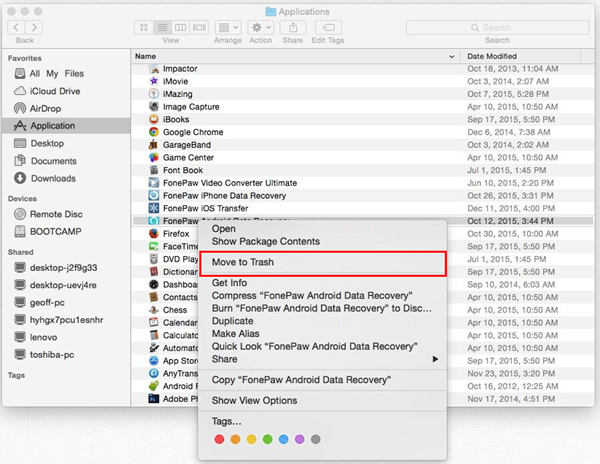 If you regret not keeping FonePaw iOS System Recovery on PC, it is possible to install it again (opens new window). FonePaw would still provide the technical support for you.