If someone sends you an iMessage that attaches multiple photos, you can download and save them. However, Apple makes it difficult for users to extract and download files from their iPhone Message app onto a computer. For whatever reason (legal, devious, neurotic, etc.), we've all found a time where we'd like to save backups of certain meaningful or important iMessage pictures. You can do this individually or turn to a recovery program. Here we go!
Part 1: Save iMessage Pictures to PC One by One
First of all, we will show how to save pictures from iMessage app to your compute one by one. This method does not require any tool. And it is suitable when just a small number of files needs saving. And it may take complex steps. In this part, we will take iPhone 7 an example and show you how to do this. Below are steps of this method:
Step 1. Download Pictures from iMessage App to Photos App
Way 1: Run the Message app on your iPhone. Then open the text thread which has the pictures and then the slightly tap the picture you want. After that, choose "Save" on the popup.
Way 2: In a certain text thread of the Message app, choose and open a photo. Then tap the share button and select "Save Image".
Step 2. Plug iPhone into Your PC
Now iMessage pictures are stored in your Photos App. You can export them from Photos App to PC via iCloud. Connect your iPhone to the computer with a USB cable. And you need to "Trust" the computer.
Step 3. Locate the Folder Containing iMessage Photos
Double click the "This PC" button and locate your iPhone's name, which will be under the "Devices and Drives" heading at the bottom of the "My PC" menu. After that, double click the "Internal Storage" folder and then the "DCIM" folder.
Double-click a folder. Since your iPhone doesn't store your photos and videos in a sequential order, you may have to try a few different folders on this page before you find the photos you're looking for.
Step 4. Export Downloaded Pictures from Photos App to PC
Now you can save all iMessage pictures you need by clicking and dragging them over to your computer. But note that not this method does not work on every iDevice. If this doesn't work, you can try the method in the below section.
Part 2: Store Pictures from iMessage App to PC in Bulk
When you are going to download and save tons pictures from iMessage on your computer in bulk, you can turn to FonePaw iPhone Data Recovery (opens new window). Below are detailed steps of how to do this.
Step 1. Download FonePaw iPhone Data Recovery on PC
Click the Download button below to get and install FonePaw iPhone Data Recvoery on your computer. Then run the program and plug your iDevie like iPhone 7 to the computer with a USB cable. To guarantee a successful connection, you may need to go to your iPhone and touch the "Trust" key on the popup menu.
Free Download Buy with 20% off Free Download Buy with 20% off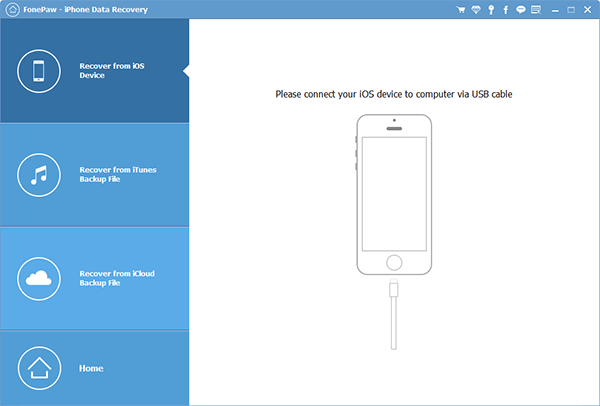 Step 2. Start Scanning iPhone with the Program
When your iDevice is connected, you are required to choose a recovery mode accordingly. To save iMessage pictures to PC, you need to choose "Recover from iOS Device". Then click the "Start Scan" button to start the scan process.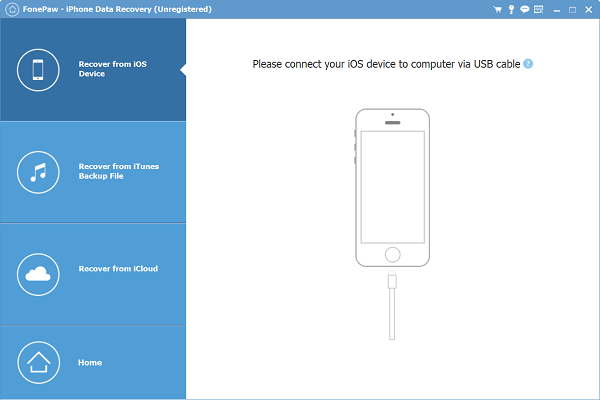 Step 3. Preview and Save iMessage Picture to PC
When scanning is proceeding, do not unplug iPhone 7 from the computer. And do not operate on your phone as it may disconnect the device from the computer.
When scan is over, you can locate and open the Message Attachment at the left sidebar to preview your image files. All of the iMessage pictures are stored in this folder. And they will be displayed on the window. You can selectively check the ones you want and press the "Recover" button to save them to your computer.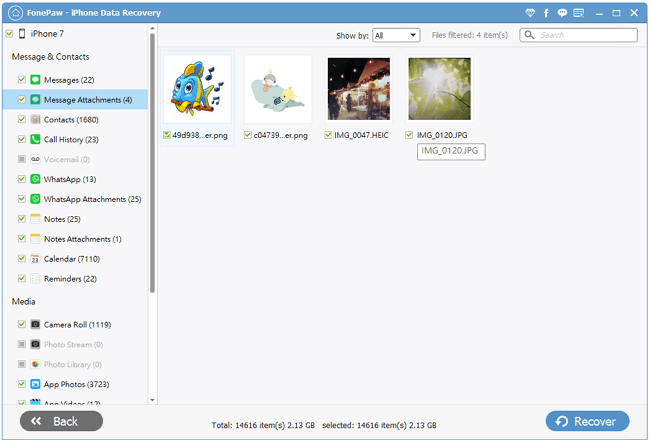 That's all. You can choose the method to save iMessage pictures according to your need.
Free Download Buy with 20% off Free Download Buy with 20% off