This post has been updated in February 2018
Sometimes it really happens that android phone screen shatters when you lose your grasp or it falls out from your pocket. Even though your Android is working well, it's unresponsive when you touch the screen. That's so frustrating!
People also read:
How to Get Pictures off A Phone That Won't Turn on? (opens new window)
Recover Data from Dead Phone (opens new window)
In this case, most users would possibly send the damaged device to get fixed, replacing with a new screen display. Though replacing screen would not have an influence on the data stored on your smartphone. Still, I recommend you to extract significant content from device to computer in the first place in case of any potential data loss.
Method: Restore Data from A Screen Damaged Phone (Over 200K Users Tried)
Broken Android Phone Data Extraction (opens new window) comes for your need. I'm sure the software has well-explained itself with its name. However, it now only supports Samsung devices like Samsung Note 3/4/5, Samsung Galaxy S4/5/6 and Samsung Tab. To gain better knowledge, please read on.
Video Tutorial| Fix Damaged Android and Restore Data
Step 1. Install the Software on Computer
Above all, you should download and install Broken Android Data Extraction to give it a try. When done, open the tool and select "Broken Android Phone Data Extraction" option.
Free Download Buy with 20% off
Now that your device is not systematically damaged, please choose the "Start" button as your first prior concern.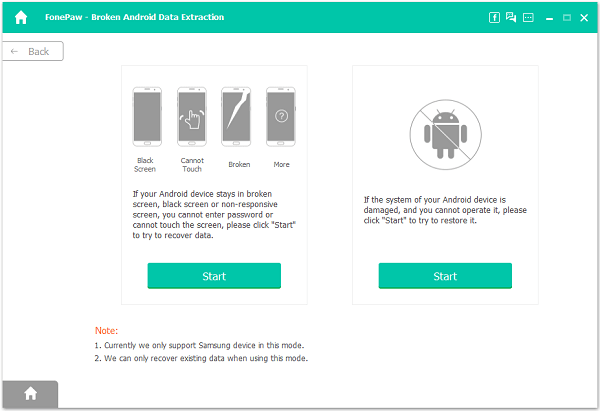 Now, please connect your device to the software and manually select your "Device name" and "Device model". Next, Click "the Disclaimer" and read the terms before you select "Confirm" button.
Note that if your device is not supported, please submit your device model.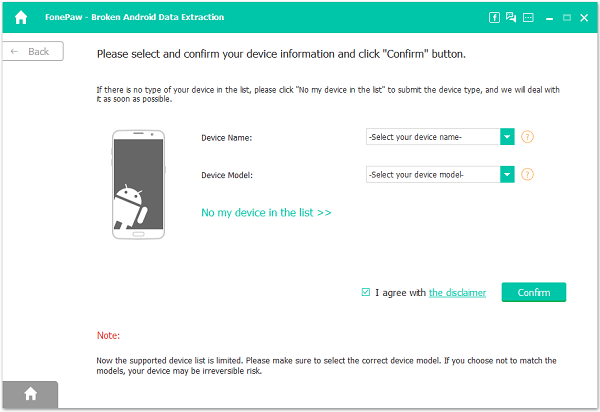 Step 2. Put Samsung into Download Mode
Download mode allows the software to download recovery package for your device, so your Samsung has to enter download mode (opens new window). Please follow the steps on the interface or try here:
Press "Power" button and choose "Power off".

Hold and press "Power", "Home" and "Volume Down" for seconds.

Press "Volume Up" button to enter "Download mode"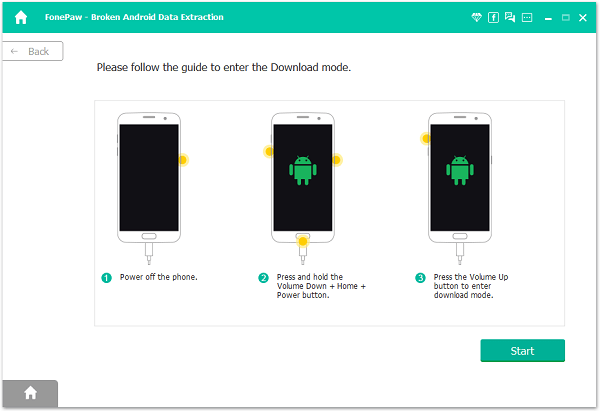 Step 3. Scan for Existing Data
After that, please tap "Start" to go on. The software will automatically download recovery package and repair your Samsung. When done, it'll scan out all the content currently stored on device.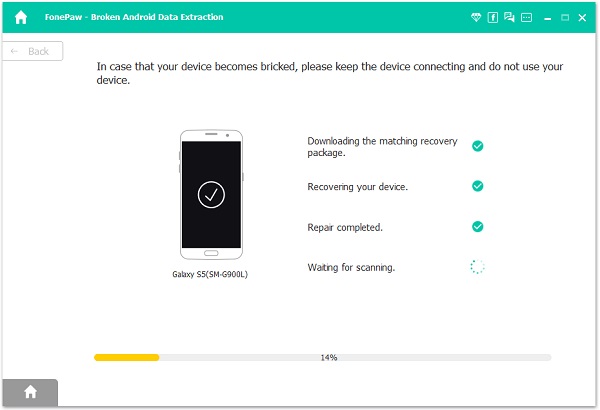 Now, you're allowed to preview various types of data like Contacts, Messages, Call Logs, Photos, WhatsApp, Videos and Audio files. Please select "Videos" and "Audio" options and click "Recover" button. After selecting a folder on computer, the selected data will be transferred to the destination intact.
Note that you can quit the recovery mode via the button "Exit recovery mode" if this step is unnecessary for you.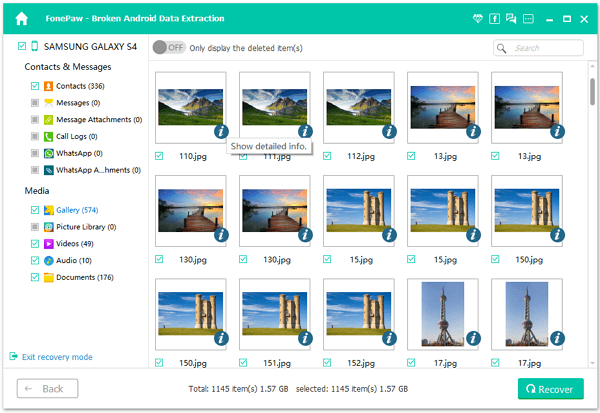 Tips & Tricks: How to Protect Your Screen from being Broken?
Apply screen protector. It's better if you use tempered glass protector. Protectors are conducive to preventing display from being scratched or broken. Also, please make sure that the protector you use on device is in good quality

Wear phone case. Though most phones are used better without a case. It's still recommended in the respect of safety. Also, if you truly like your device, you'd not like it to be damaged, would you?

Avoid direct sunlight and heat source. High temperature is definitely not good for a handset not matter what

Use only your finger or stylus on device. Though I don't think people would use any pointy things to access the screen. Users should still pay attention to that.

Keep your device far from kids. Believe me, you'd not want to experience the consequence that comes after you leave your smart phone with those little monsters.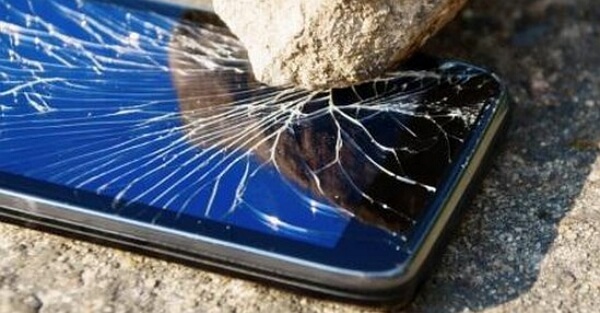 It's strongly recommended to restore data to computer as a backup before you send your broken phone to the repair shop. Later on, don't forget to treat your cell phone better.