Have you ever noticed that nowadays, GIFs are leading the social trend, playing a crucial role in communications. With iOS 11 available, iPhone now comes to support playing GIFs directly in the album. Here let me show you how to play GIFs on iOS 11 and former as well as how to restore GIFs what if they got lost on iPhone. Let's dive in.
Don't Miss Out:
How to Play GIFs on iOS 11 and Former?
You should know that the version before iOS 11 actually doesn't support to play GIFs in a direct way. Though you can if you want to do so, it takes a few extra efforts. For both iOS 11 users or non-iOS 11 users, I would show you how to play GIFs on your iPhone.
The Way to Play GIFs on iPhone Running iOS 11
You might not yet know that iOS 11 now allows you to view GIFs directly in "Photos" app. Since iOS 11 is available on iPhone 5S/6/6 Plus/6S/6S Plus/7/7 Plus, it means that GIFs is viewable on these models. What you need is to save images to the album and open it. It's as easy as it sounds like.
Here I'd like to recommend a GIF site - GIPHY - in which countless cute and sidesplitting GIFs roll out every day. You can save your favorites to iPhone directly by the "Save Image" button and launch "Photos" app to check them out.
The Way to Play GIFs on iPhone Running iOS 10 and Former
As for iPhones that are not yet upgraded to iOS 11 or incompatible with iOS 11, you have to go a long way round as to view GIFs via "Message". I would keep steps concise. Please follow the instructions.
Step 1. Launch "Photos" app on iPhone.
Step 2. Select the desired GIF and tap on the "Share" button on the lower left.
Step 3. Choose "Message" and add a phone number or mail address. (You can send it to yourself as well)
Step 4. Tap on "↑" button and look up the GIF in the message.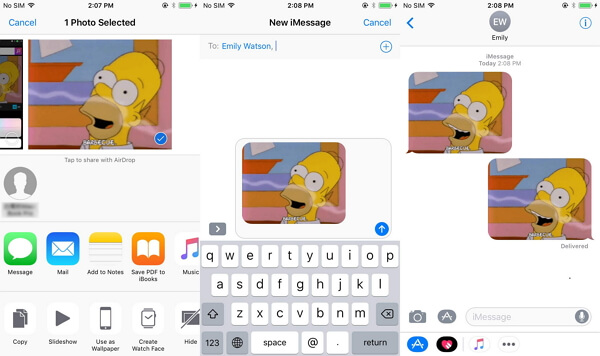 How to Recover Deleted/Lost GIFs on iPhone?
If you're the one like me who like to collect interesting GIFs and store them on iPhone. You must be aware of the significance of a backup. I don't mean to freak you out, but don't be regretful to back up iPhone in advance when GIFs comes to lose somehow.
If you have an iTunes (opens new window)/iCloud (opens new window) backup, sure you can retrieve GIFs with ease. However, in the case of not having a backup available, please consider using FonePaw iPhone Data Recovery (opens new window) to get deleted/lost GIFs back from iPhone. Available on Mac and Windows PC, suitable for all models of iPhone, it's a solid choice for you. It's able to recover deleted data directly from iPhone.
Free Download Buy with 20% off Free Download Buy with 20% off
Step 1. Get Down to FonePaw iPhone Data Recovery
Above all, you should download and try the free trial of iPhone Data Recovery. Please launch the software and hook up your iPhone to it.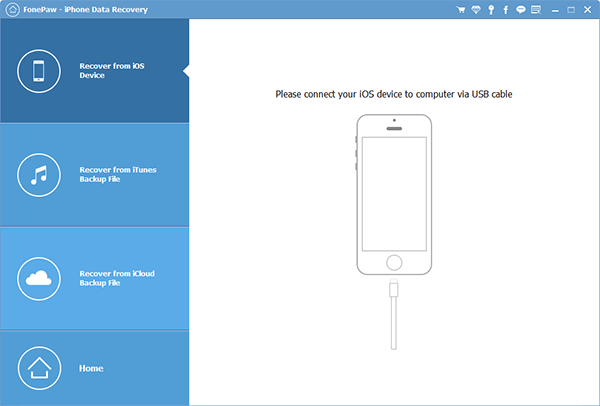 Step 2. Start to Scan Lost Data Out
Here you can see a "Start Scan" right in the middle. Please give it a click and scanning kicks off along the way.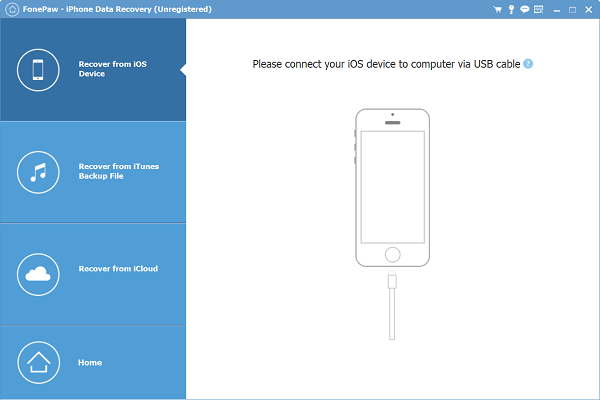 Step 3. Preview Images Before GIFs Recovery
The free trial of iPhone Data Recovery allows you to view the images in advance. You can check out the information like Name, Size, Format, Date Taken, Place Taken and Camera Model before going any further.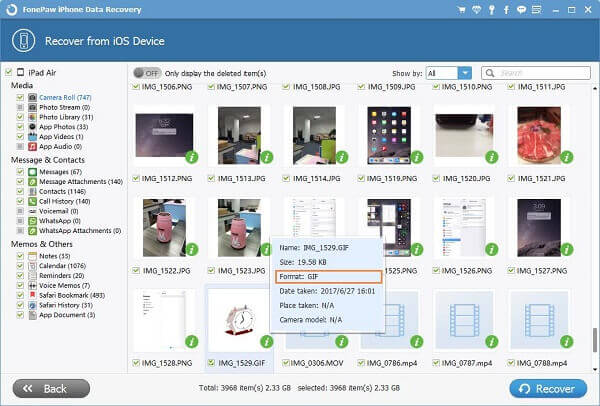 Step 4. Restore GIFs to Computer
You can highlight desired items and click on "Recover". You will then be prompted to select a place to save those images. After that, you can check out the GIFs directly on the computer without any limitations.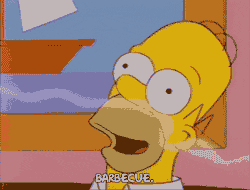 I hope I've made it clear for you. If you're having any misgivings, you're welcome to drop the comments below. FonePaw is by your side to help you out.
Free Download Buy with 20% off Free Download Buy with 20% off