FonePaw is attempting to improve the performance of any product, like Android Data Recovery. It offers three features for Android users:
Android Data Recovery (opens new window): Get the lost data back to your Android phones and tablets.
Broken Android Data Extraction (opens new window): Export the existing data from the damaged Samsung and fix the bricked Android.
Android Data Backup & Restore (opens new window): Do a safe backup for your Android and restore the files to the device or other Android phones.
After downloading the software on the computer or Mac, you can get the trial version which allows you to experience the operation of certain function for 30 days. Once the version is expired, it is in need to purchase the registered version to recover your Android data, fix your broken Samsung, and restore the files to devices but backup is still free for you.
Free Download Buy with 20% off Free Download Buy with 20% off
If you have bought one or all feature of FonePaw Android Data Recovery, you must receive an e-mail from FonePaw and it will give you the registration code for you. Note that the single-user license only can work for your computer while the multi-user version is for 3 PCs. Then, what you should do is to register the function.
Go to three-dot icon on the top side and select "Register".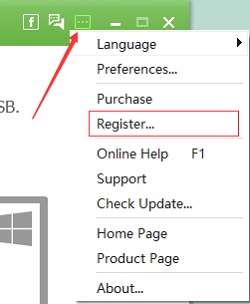 Click the target feature and the tips about it will be displayed so that you will know what you can do and cannot do with trial version and registered version.
To Register Android Data Recovery:
Input the email address and registration code.

Click "Register" to get started.

Finish registering with a note - "Congratulations!". If you get the error code, please check what it means and how to fix.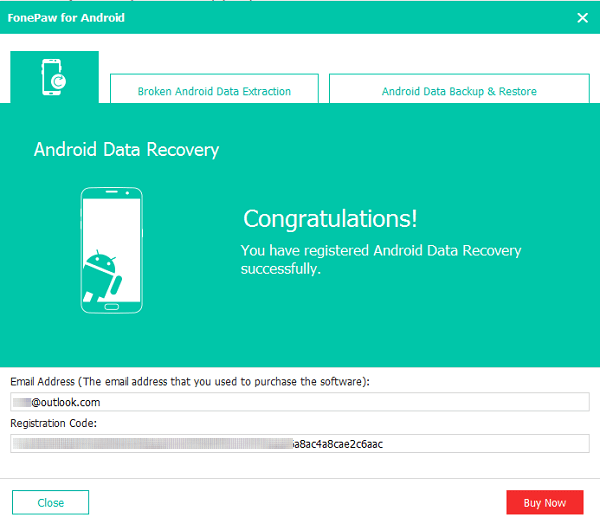 To Register Broken Android Data Extraction:
Check the license code that you received is for this feature.
Copy and paste the information to the corresponding box.
Only if you fill in the blank with the correct items, can you begin to use the registered version now.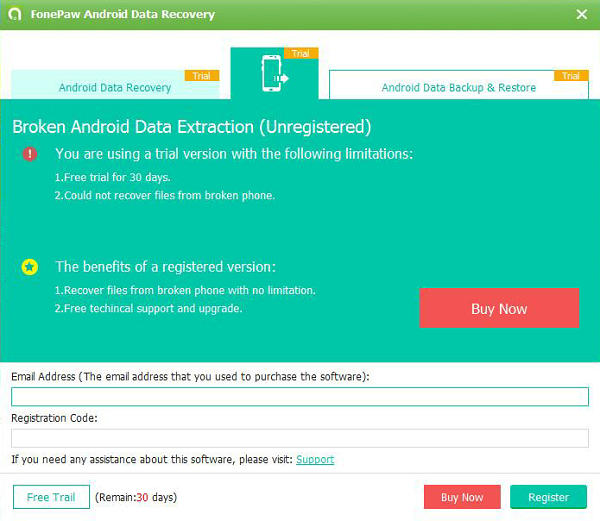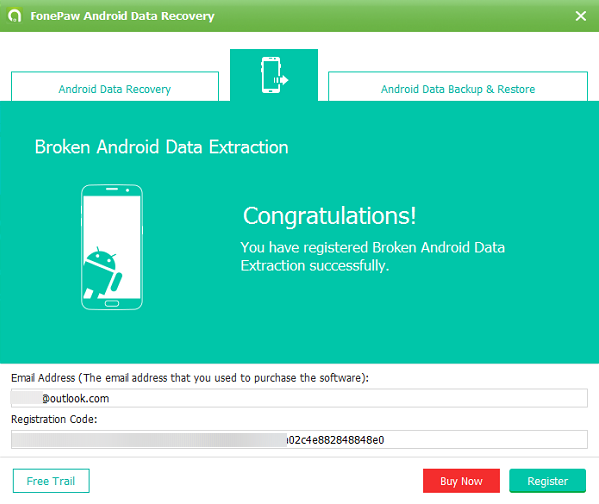 To Register Android Data Backup & Restore:
Note: No matter whether you have purchased the function, it is possible to back up your device without limitation. For restoring data from these backups, please follow the steps to sign up.
After clicking "Buy Now" and finishing a series of operation to get the code, you're required to double check whether you got the wrong one.

Enter the e-mail address and licence code.

Hit "Register" to begin your trip to back up and restore.

When registering is done, the trial logo disappears.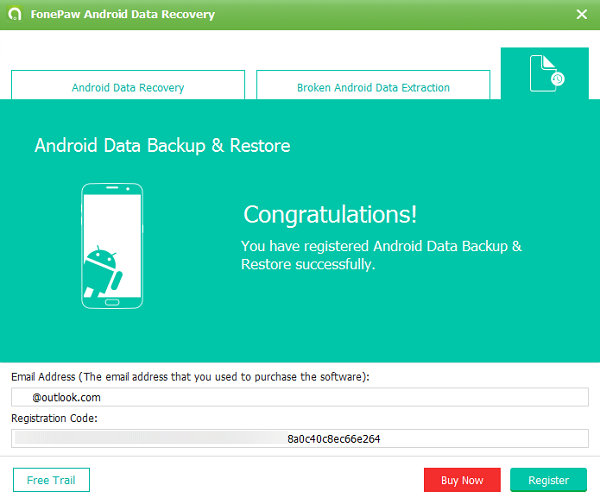 In fact, the steps of registering the functions above are similar and there would come a new webpage to tell you "Registration Succeed!"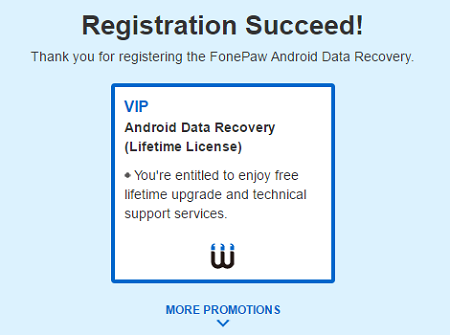 Besides to use the features of FonePaw, you're entitled to enjoy free lifetime update and technical support services. Any problems with FonePaw registration? Please contact us or leave your comments.